Story highlights
Hillary Clinton committed in a statement to touring flood damaged areas of Louisiana
Her announcement follows Donald Trump's visit to the region last week
Hillary Clinton's campaign said the Democratic presidential candidate will travel to Louisiana to view the devastation caused by recent flooding "at a time when the presence of a political campaign will not disrupt the response" – a shot at her rival Donald Trump.
Trump, Pence tour flood damage in Baton Rouge
Clinton's announcement comes after a high-profile visit last week by Trump and his running-mate Mike Pence, and follows the decision by the Obama administration to schedule a trip there this Tuesday.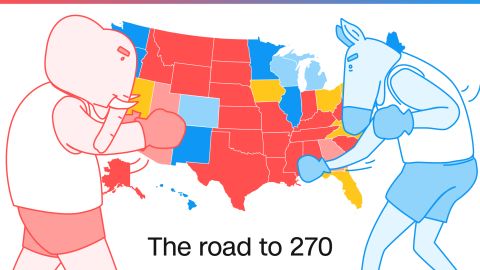 "This month's floods in Louisiana are a crisis that demand a national response," Clinton said in the statement. "I am committed to visiting communities affected by these floods, at a time when the presence of a political campaign will not disrupt the response, to discuss how we can and will rebuild together."
Before Clinton and President Barack Obama announced their trips, critics accused them of ignoring the flooding disaster – which left 13 dead and over 40,000 displaced from their homes – and contrasted their response with Trump's quick decision to make a trip to Louisiana.
Louisiana Gov. John Bel Edwards, a Democrat, said that Trump's visit was "helpful" in raising awareness of the natural disaster.
But Edwards also responded to critics of Obama, and by association Clinton, who called for them to visit the state. He explained that it would be better for the President to visit later on, once relief efforts had progressed, because the security and logistical demands of a presidential visit would have taken away resources. Edwards also praised the federal government's aid in response to the flooding.
In her statement, Clinton also called on supporters to help with relief efforts, and warned about the potential connection between flooding and the spread of the Zika virus.