Story highlights
Jake Anantha, the man escorted out of the rally, said he is a Trump supporter
The 18-year-old from Charlotte said he feels that he was racially profiled for being half-Indian
A man who identified himself as half-Indian was escorted out of a Donald Trump rally on Thursday out of concern that he was a protester, but the man insisted he was a Trump supporter and said he feels that he was racially profiled.
Jake Anantha, an 18-year-old from Charlotte, was approached by a member of Trump's security team and then ushered out by police. He was told that he resembled another man who had previously disrupted Trump rallies.
"I told him I've never been to another rally in my life," Anantha said. "I'm a huge Trump supporter. I would never protest against Trump."
Anantha later tweeted that he would be voting for Libertarian candidate Gary Johnson in November.
"I will definitely be voting Johnson on November 8th," he wrote Friday.
Anantha is a registered Republican, according to state voter records, who registered to vote in March. Anantha, who said he's a student at Central Piedmont Community College, was wearing a pro-Trump shirt with another pro-Trump shirt underneath.
Campaign reboot: Trump expresses regret for saying 'the wrong thing,' doesn't specify
"I do think it's because I'm brown," Anantha said, explaining why he believes he was kicked out. He added that he was "totally shocked."
Trump's campaign did not respond to requests for comment about the incident. Requests for comment from the Charlotte-Mecklenburg Police Department have not been returned.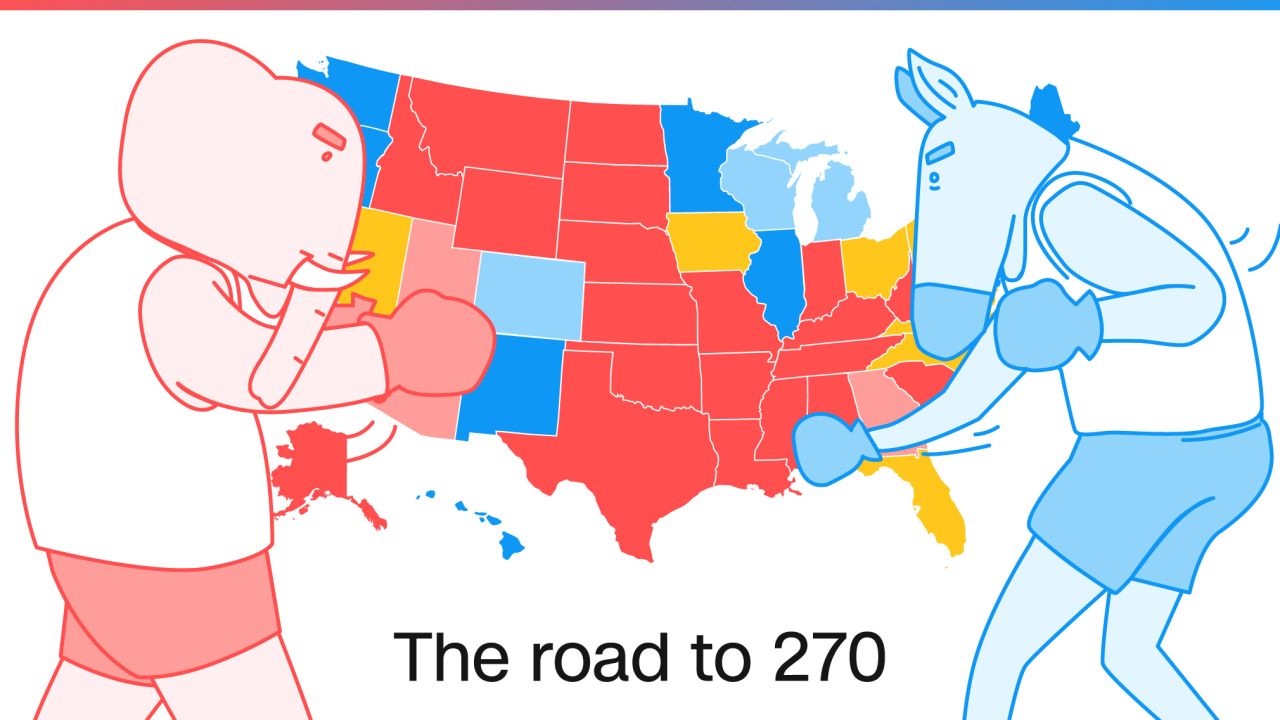 It's not unusual for known demonstrators who have been previously spotted at Trump rallies to be asked to leave. A Muslim woman, Rose Hamid, was also kicked out of the rally Thursday night. She had been escorted from at least one Trump rally in the past for peacefully protesting and had previously been interviewed by major media outlets, including CNN.
Attempting to verify his political beliefs, Anantha said he was a conservative and expressed views in line with those of Trump, including opposition to Black Lives Matter protesters, who were demonstrating Thursday night outside the venue, and his belief that "radical Islam is a large threat to our country."
Donald Trump's first general election TV ad draws contrast with Clinton on crime, security
"I couldn't believe what was going on," he said of the incident. "Obviously now I'm very angry. I've wasted a bunch of time coming here. I may have wasted six months of my life supporting Donald Trump, who doesn't even let me come to his rallies."
At the time, although Anantha said the incident prompted him to question his support for Trump, he maintained he won't be voting for the Democratic nominee, Hillary Clinton.
"I couldn't do that," he said.