Story highlights
US women's 4x100-meter team into final
The US was hit by Brazil during the 4x100-meter relay, causing a botched handoff
The US appealed the result and allowed to re-run race
The anguish was clear on Allyson Felix's face – but the relief will be even more palpable.
Team USA are into the women's 4x100m relay final Friday, but only after a bizarre day on the track in Rio.
It all started Thursday morning.
Felix, the second leg on Team USA's 4x100-meter relay team, was about to hand off the baton to her teammate, English Gardner.
But then, disaster struck. Just as she was about to pass the baton, Felix was hit by a Brazilian runner who veered into the US lane. It caused Felix to trip, bungling the exchange. The baton was dropped.
"I just felt contacted," Felix told NBC after the race. "It tripped me up."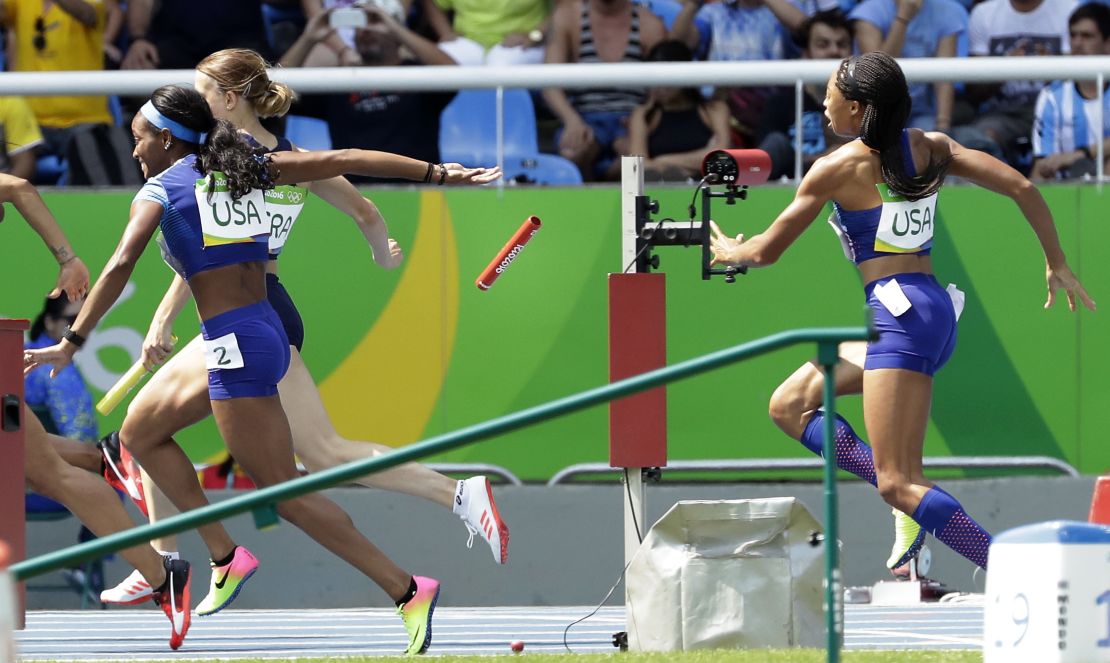 It did not appear the Brazilians had hindered Felix on purpose. But it did look like the US wouldn't advance to the final where they had been expected to win a medal.
Despite the botched hand-off, Gardner picked up the baton and continued to race. Felix explained why after the race was over.
"I just know that if something is protest-able, you have to finish," Felix told NBC. "So we just tried to finish it out."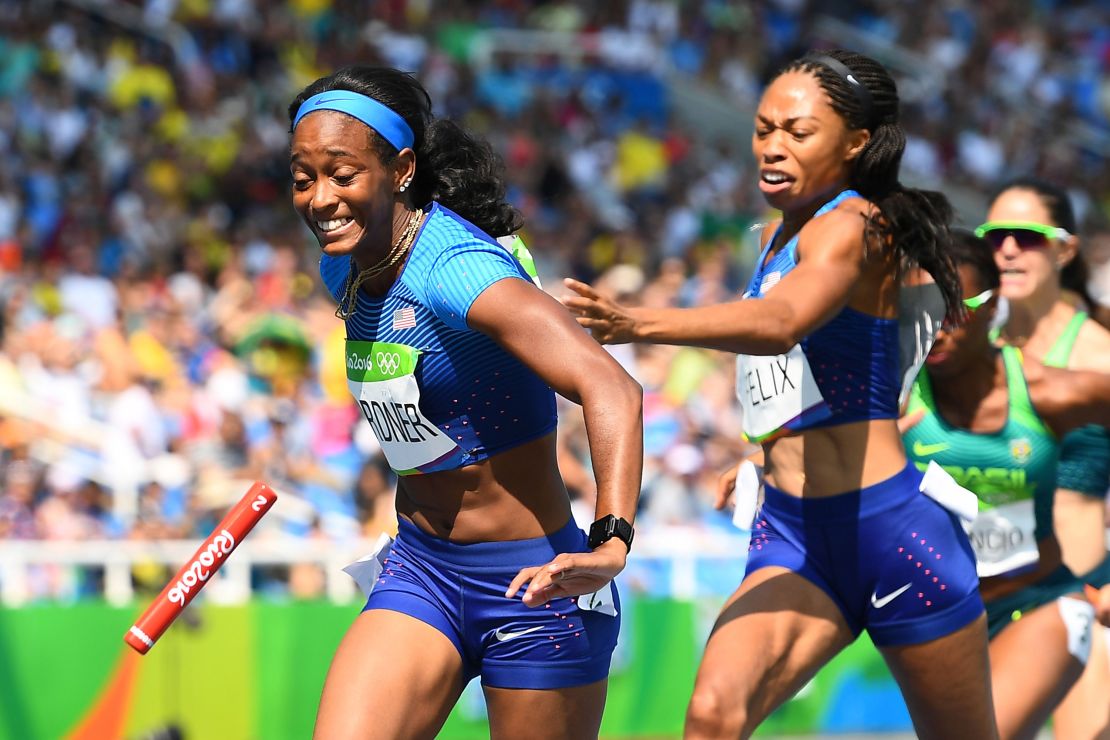 It proved to be a wise decision.
After the race, the US filed a protest. The appeal was eventually found in the Americans' favor, Brazil was disqualified and the US was allowed to run its race again early Thursday evening.
The re-run was a success with the US surging ahead of China, which occupied the final qualifying position with a time of 42.70 seconds.
Running around the track with no other team in sight, it was a rather surreal event.
"It was different," Felix told reporters after the race.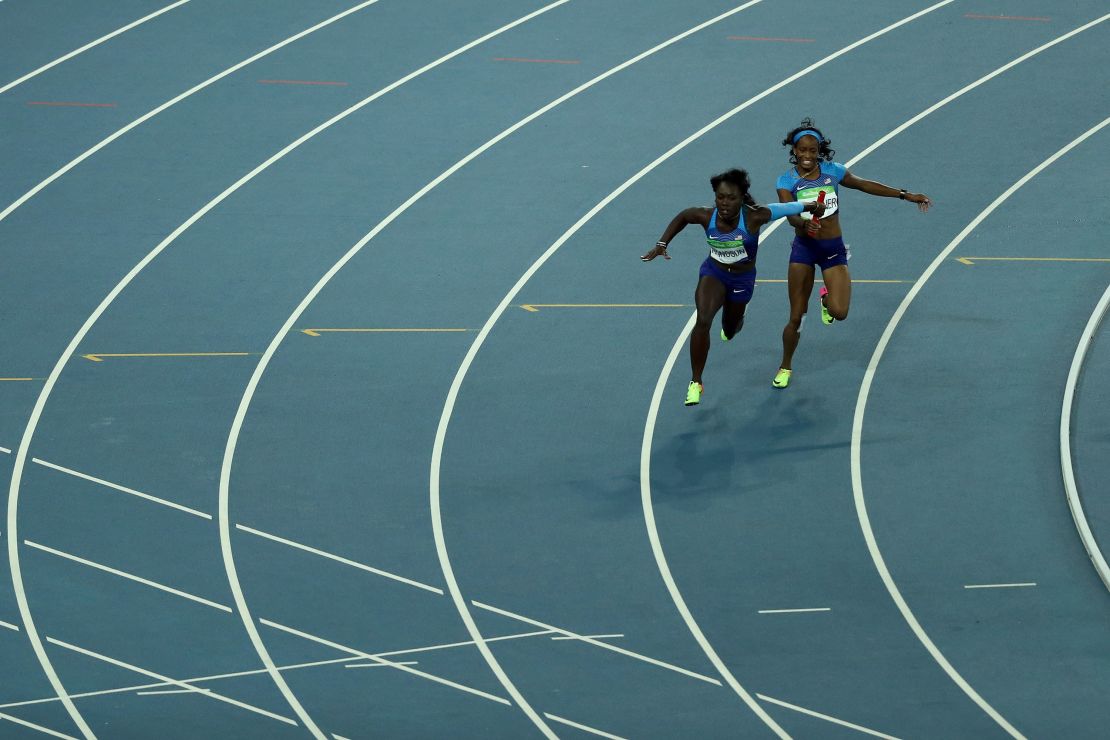 "It was really weird but when we walked out and people were cheering for us it uplifted us and encouraged us and we were really grateful.
"I am probably the last person who would want to be involved in anything like this."
Jamaica comfortably won the first heat of the 4x100 in 41.79. In the second heat, which included the US, Germany won in 42.18. The other teams that have qualified for the final are Great Britain, Ukraine, Nigeria, Trinidad and Tobago, and Canada.