Story highlights
Trump hosted a fundraising call Wednesday AM with donors
Donors have mixed confidence that Bannon will effectively fundraise
When Donald Trump hopped on the line on Wednesday morning to address his beleaguered yet eager network of donors in a conference call, he had a few points he wanted to make.
None involved the dramatic, revealing shake-up of his campaign team.
"I was reading about it this morning," said Gaylord Hughey, an East Texas lawyer and a presidential fundraising veteran who expected Trump or his aides to address the overhaul on the half-hour call. "He didn't."
Instead, Trump told his donors about his huge crowds that would lead to a win in November. Lew Eisenberg, his lead fundraiser, spoke of the $60 million in low-dollar donations the campaign received in July.
Wednesday's sidelining of Paul Manafort – Trump's alpha strategist and a denizen of the lobbying world — is being viewed in some Republican circles as the burning of the last bridge between the GOP's traditional donor establishment and the party's presidential nominee.
And the hiring of Steve Bannon – an irreverent, provocative media executive – is setting off alarm bells even within the tightly-networked world of far-right Republican finance operatives, who are skeptical that Bannon alleviates any concern from major donors save for his longtime associates: The Mercer family of New York, led by the ultra-reclusive Bob and his more sociable daughter, Rebekah.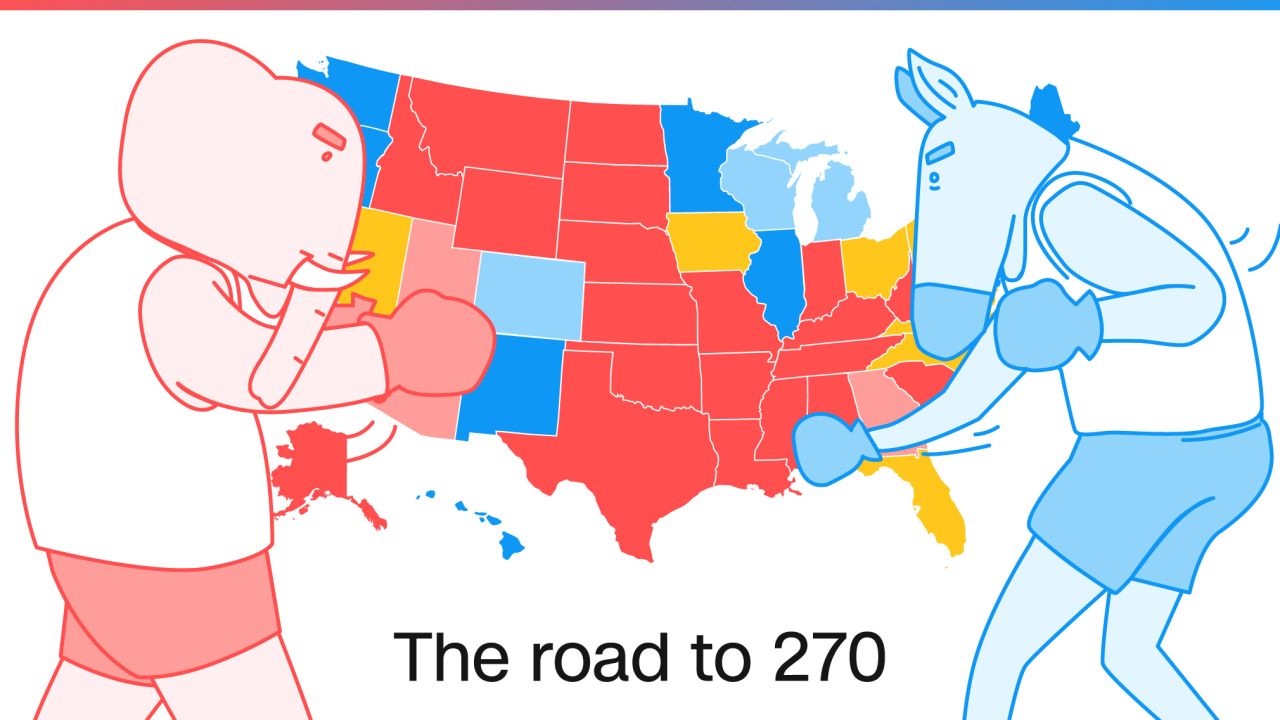 The Mercers, expected to be leading benefactors of Trump's White House bid, have been tied to Bannon ever since they became major conservative power players. Bannon served as their unofficial gatekeeper, and the Mercer family personally pushed Trump this weekend to install him in his high command.
The cost of that move? Reviving concerns about Trump's willingness to do what is needed to win.
"The first response would be 'who?' And the second a realization that he has no intention of even making this thing particularly close," said Liam Donovan, a former GOP finance official who has been sharply critical of Trump.
"I think the message conveyed – that this was Manafort was reining him in and this is a return to letting Trump be Trump – will spook people who have been waiting for the pivot that never comes."
Trump on Wednesday layered over Manafort, who has pushed aside previous aides that encouraged Trump to embrace his wild side, with Bannon, who is the new campaign CEO, and Kellyanne Conway, a senior adviser promoted to campaign manager.
Meet the woman tapped to help save Trump's campaign
Conway, Republicans across the ideological spectrum note, has particularly deep relationships with donors, especially those on the further right who flocked to the campaigns of Newt Gingrich in 2012 and Ted Cruz in 2016. A cycle after advising Gingrich, Conway operated Keep the Promise I, a pro-Cruz super PAC in the primary.
Bob Mercer was a big part of that effort, with the New York hedge funder poured over $13 million into the super PAC, and sent in another $2 million to the group when it was converted to an anti-Clinton PAC for the general.
The Mercers and their group, now named Defeat Crooked Hillary PAC, are only interested in running anti-Clinton spots – group officials chafe at the label of a "pro-Trump" super PAC – yet the promotion of Conway reflects a so-far unprecedented intertwining of Trump and the big donors he spent so long castigating.
"Bannon and Conway taking over the campaign will have a jolt of electricity through donors. And I think that they're going to hopefully look at opening their checkbooks to the idea that he's fully committed to winning," said Citizens United president David Bossie, who took over the Mercers' PAC after Conway departed for the campaign. "If Kellyanne or Steve knows a donor, those donors are going to be energized.
A Mercer family spokesman did not respond to a request for comment Wednesday on the news. But it was his daughter, Rebekah, who confronted Trump at a Long Island fundraiser this weekend and raised concerns about the direction of the campaign and reports that Trump was not listening to his current crop of advisers, a source told CNN. The family has not made any new donations to the group since the $2 million last month, Bossie said.
Republican fundraisers on Wednesday – including those with ties to the brass-knuckled world of Bannon's Breitbart and anti-establishment insurgent groups – expressed mixed confidence that Bannon could open the door to donors beyond the Mercers. Bannon is expected to have a broad portfolio including both messaging and strategy.
"He is not a fundraiser," said one donor who has had extensive interaction with Bannon. "He is a warrior."
Bannon's primary commitment: Breitbart, the hyper-aggressive website animated primarily by poking Republican leadership in the eye. Mercer has been the primary investor in the site, which has been a ceaseless booster of Trump's candidacy.
The other passion of the Mercers and Bannon: data. Mercer is the financial force behind Cambridge Analytica, a controversial data modeling firm quickly winning converts within Republican tech circles. The Cruz campaign, backed by Mercer, embraced the technology, as has the super PAC now run by Bossie.
Republicans close to the Mercer-Bannon nexus argue that the families are as interested in spreading their data as they are in any one particular campaign.
"They don't give away their money and get nothing in return," said Republican fundraiser who has worked with the Mercers.
Meanwhile, the campaign and its experienced fundraising hands are trying to merely keep up with the Clinton campaign. Vice-presidential nominee Mike Pence, pitching the ticket to Republican Governors Association donors in Colorado on Tuesday, asked for patience, according to a person in the room, telling possible financiers that it was still the "preseason" and that the "kickoff" of the campaign was not until Labor Day.
And though several GOP fundraisers have told CNN in recent months that it was Manafort himself who brought them on board, bundlers like Hughey said Wednesday that all they could do during a shake-up was charge through the thicket.
"You've got to trust the judgment of those who make the decisions," Hughey said.