Story highlights
Brazilian authorities say U.S. swimmers' accounts of reported robbery conflict
Amy Bass: It's a shame that the antics of Lochte and company have pulled so much attention away from other athletes
(CNN) —
While Brazilian police were yanking two American swimmers off their flight home on Wednesday night, over at the track, three American women were doing something unprecedented: they swept the 100m hurdles.
Brianna Rollins, Nia Ali, and Kristi Castlin made history, marking the first time the U.S. has ever swept a women's track and field event. Nearby, teammates Tianna Bartoletta and Brittney Reese went 1-2 in the long jump, another first for U.S. women.
It was an exciting night at the Olympic Games. Jamaica's Elaine Thompson became the first woman since Florence Griffith-Joyner to win both the 200m and the 100m. Brazil's men's soccer team beat Honduras 6-0, with Neymar scoring just 15 seconds in, to set up a gold medal game against Germany.
In wrestling, Japan's Kaori Icho became the first woman to win individual gold medals at four consecutive Olympics.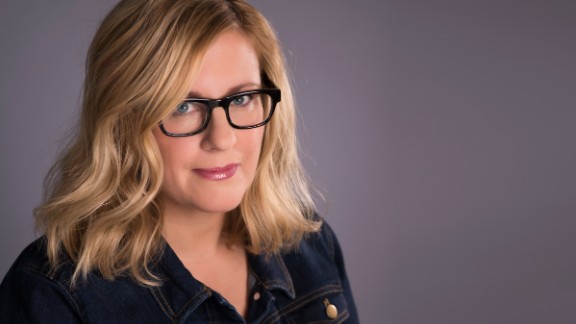 Rodney Bedsole
So much to talk about. But rather than focus on the American hurdlers joyfully prancing around the track with American flags on their backs, it seems like it has been better to figure out what exactly happened to Ryan Lochte and his boys on their way home from a party in the wee drunken hours of the morning.
It's a shame that the antics of Lochte and company have pulled so much attention away from the athletes who are doing what they are supposed to be doing in Rio. It's almost beside the point as to what really happened in that cab or at that gas station in Barra da Tijuca, whether Brazilian authorities have made too big a deal out of whatever fabrications may or may not be involved.
Brazilian officials' anger is, of course, understandable, as it would seem that the swimmers played on some of the basic fears that people worried about in the months leading up to the Olympics regarding Rio's crime problems. There was not, according to police, a robbery, as Lochte's original story claimed. But it still did not take much to get anyone to believe that such a thing happened in Rio.
Some in Brazil are looking for it to all blow over, such as Rio 2016 spokesman Mario Andrada, who asked that we "give these kids a break" – it was all in good fun. Except that this isn't Lochte's first Olympic rodeo, not by any means. Indeed, the 32-year-old swimmer spent much of his time around the pool joking about being one of the old men on the team along with roommate Michael Phelps.
Perhaps Lochte and company could take a cue from the actual kids on the U.S. Olympic team, such as the teenagers who helped bring home a whole pile of gymnastics medals. Laurie Hernandez is 16, but serves as an example of how to represent. And there is little left to be said about her 19-year-old teammate Simone Biles, who has balanced power and athletic perfection with grace, perhaps best exemplified when she took bronze in the balance beam, a disappointment to seemingly everyone but herself. Katie Ledecky, the youngest U.S. swimmer in London at age 15, is now the youngest U.S. swimmer in Rio, and, of course, a legend.
Whatever happened at the gas station that morning is likely not the stuff international crises are made of. But it does demonstrate that the Olympics have expectations for athletes both on and off the field. If Hope Solo is going to get called to the mat for expressing her anger and frustration – no matter how wrong-headed – after the U.S. lost to Sweden, champion swimmers are going to have to do a little bit better on their way home from a party.
The IOC, for all its flaws, has expectations. It condemned the Egyptian judoka who refused to shake hands with his Israeli opponent. Rio officials warned India regarding the behavior of its minister for sports and his delegation. And officials have asked the spirited Brazilian fans, who have no fear at showing their dislike for an athlete or a team, to try to behave themselves, especially after they reduced French pole vaulter Renaud Lavillenie to tears and a silver medal. Passion, said IOC spokesperson Mark Adams, should be "channeled in a good way."
There are a lot of expectations on athletes, especially those who compete on the most global of stages. But perhaps the biggest expectation is the simplest: accept the invitation to compete against the world with propriety, and maintain respectability all the way through.
Now, can we get back to the action? Please?
Amy Bass, a professor of history at the College of New Rochelle, has written widely on the cultural history of sports, including the book "Not the Triumph but the Struggle: The 1968 Olympics and the Making of the Black Athlete." As the supervisor of NBC's Olympic Research Room, she is a veteran of eight Olympics, with an Emmy win in 2012. Follow her on Twitter @bassab1. The opinions expressed in this commentary are solely those of the author.