Story highlights
Boaters are patrolling flooded neighborhoods, rescuing people and pets
13 deaths are linked to the flooding
Scattered showers and thunderstorms are expected to continue this week
Baton Rouge, Louisiana
CNN
—
They're out in force, patrolling in jon boats, motorboats and even canoes through south Louisiana's new, flood-made waterways, saving cats, dogs and people.
They're known as the "Cajun Navy," and in recent days they've become possibly the nation's most important neighborhood watch.
Troy Green, from Ascension Parish just south of Baton Rouge, loaded up his boat after hearing the Cajun Navy needed a few good sailors.
He drove to East Baton Rouge Parish where the National Guard had a staging area.
"I am here to help," he said. "Where do you need me?"
They paired him with a local man and the two spent a full day pulling people – at least two of them in wheelchairs – out of flooded houses.
At one point Green recalled having nine people, a cat and two dogs aboard. He had to return the next day to get a lady's pet bird.
"People were brokenhearted. You could see it," he told CNN. "You couldn't put a smile on their face."
The devastation, he said, was overwhelming.
'People come together here'
Kirk Thibodeaux, 38, of Labadieville, said Wednesday he'd been up almost 36 hours rescuing folks as a member of the Cajun Navy.
As he stood barefoot in a sleeveless T-shirt awaiting marching orders with dozens of other boat owners, he said that if there was going to be a good place to have a flood of this magnitude, Southern Louisiana is it.
"People come together here like nowhere else," he said.
The group met in the parking lot of a Gonzales outdoors store Wednesday at 6 a.m., where Ascension Parish deputies told them they weren't needed because there had been no calls for help since the previous night.
Full coverage of Louisiana flooding
A group of about 10 men seemed skeptical of the report and formed a convoy heading to Denham Springs. The destruction was evident – waterlogged cars sat on the side of the road and in front of budget hotels – but the water had receded and people seemed in recovery rather than rescue mode.
In the South Point subdivision just outside Denham Springs, the New Orleans-based Louisiana Task Force 1 walked through yards with a K-9 unit knocking on doors. If no one answered and the folks next door couldn't account for their neighbors' whereabouts, they'd enter the home to ensure no one was inside.
Throughout the neighborhood, garage doors were bent inwards and sandbags – no match for the flooding – sat scattered in front of homes.
Many residents had returned – some armed with giant fans and air-filtration masks – to begin the arduous task of salvaging what belongings they could and assessing the damage to their homes.
In nearby Acy, St. Amant and Sorrento, the water had yet to recede. Many homes sat in yards with as much as 6 feet of water, which in some places flowed with the current of a mighty river.
'Trying to wake people up'
Steve Spell set out to do what he could in his village of Springfield, in Livingston Parish, one of the hardest-hit areas.
His Warsaw Marina neighborhood was cut off from the outside world, and his neighbors had formed an emergency camp on a remaining section of dry ground.
Spell made a series of trips to check on neighbors and found one elderly woman wading through her kitchen, where she had several dogs in portable pet cages.
"I've been coming back and forth to check on animals and deliver food and water," he said. "It's not the safest area to be in at all."
Terry Felder said he barely made it out of his neighborhood in Denham Springs, east of Baton Rouge. He awoke the morning of the flood and stepped outside to see water rising, quickly. The road outside his house was rapidly becoming a river.
He didn't return to shut the front door of his home. He just made for his vehicle.
"I immediately jumped in and took off, and started blowing the horn right there; and I just leaned on the horn all the way," he told CNN on Tuesday. "Stopped in front of all the houses, blowing the horn, trying to wake people up.
"It woke people up, but it was too late for them. Most of these people were in their beds sleeping."
An 'unprecedented' deluge
May and her family were among tens of thousands of people forced from their homes in the state's historic and deadly flooding.
Some didn't escape in time. At least 13 people have died in the flooding.
Watch rescuers pull woman from Louisiana flooding
Because this flooding was not spawned by a named storm or hurricane, Gov. John Bel Edwards called the deluge "historic" and "unprecedented."
More than 20 inches of rain have fallen in and around Baton Rouge since last week, and more is on the way, forecasters said. Scattered showers and thunderstorms are expected to continue through the week.
Rescuing 20,000 people
The US Coast Guard and other first responders rescued more than 20,000 people over the weekend. Civilians helped out in some cases. In one remarkable example captured on video, David Phung pulled a woman and her dog from her car after it had plunged underwater.
Civilians also doubled as rescuers. David Phung pulled a woman and her dog from her car after it had plunged underwater.
May and her family were among those rescued. After getting ferried away on a boat, she said, they walked on a flooded interstate in hopes of finding drier ground.
"Good God the water wasn't high" on the interstate, she said. "My kids were able to walk through the water."
It wasn't just the living that endured the deluge. The flooding appeared to wash out at least one casket from its grave site as seen in a photo taken in Baton Rouge.
How to help Louisiana flood victims
Volunteers wanted
At least 40,000 homes have sustained at least some damage, Edwards said. And many residents don't have flood insurance.
"We are going to need volunteers to get mud out of homes," Edwards said Tuesday. "Not everyone can do this on their own."
Officials asked anyone interested in helping to visit VolunteerLouisiana.gov.
Disaster areas declared
Louisiana flooding sweeps away man's home
Edwards said he expects to have close to 30 parishes – almost half of the state's 64 parishes – declared disaster areas
So far, President Barack Obama has granted the governor's request for an emergency declaration in 12 parishes, Edwards said Tuesday.
The Louisiana National Guard has mobilized 1,700 soldiers to help with search and rescue efforts, and military police are assisting local law enforcement with security.
Edwards said he expects to have close to 30 parishes declared disasters – nearly half of the state's 64 parishes.
"We're going to have standing water all over south Louisiana," the governor said. "We're going to have more than our share of mosquitoes. And with the Zika threat, we need assistance to spray for mosquitoes and for mosquito control and abatement. That is made available to us as a result of the declaration."
The Centers for Disease Control and Prevention's Ben Beard said experts will be monitoring the situation, but generally, the agency is not concerned about floods triggering the spread of the Zika virus. Mosquitoes that transmit diseases are killed by the same rains that cause the flooding, experts say. Large rain events can actually reduce the number of disease-transmitting mosquitoes.
Mosquitoes that transmit diseases are killed by the same rains that cause the flooding, experts say. Large rain events can actually reduce the number of disease-transmitting mosquitoes.
Alleged looting
East Baton Rouge Sheriff's deputies arrested four men on allegations of looting, the sheriff's office said. Detectives in rescue vehicles spotted one of the men walking from a store Monday night to a vehicle containing the other three men. Detectives found goods valued at $750 in the vehicle, officials said.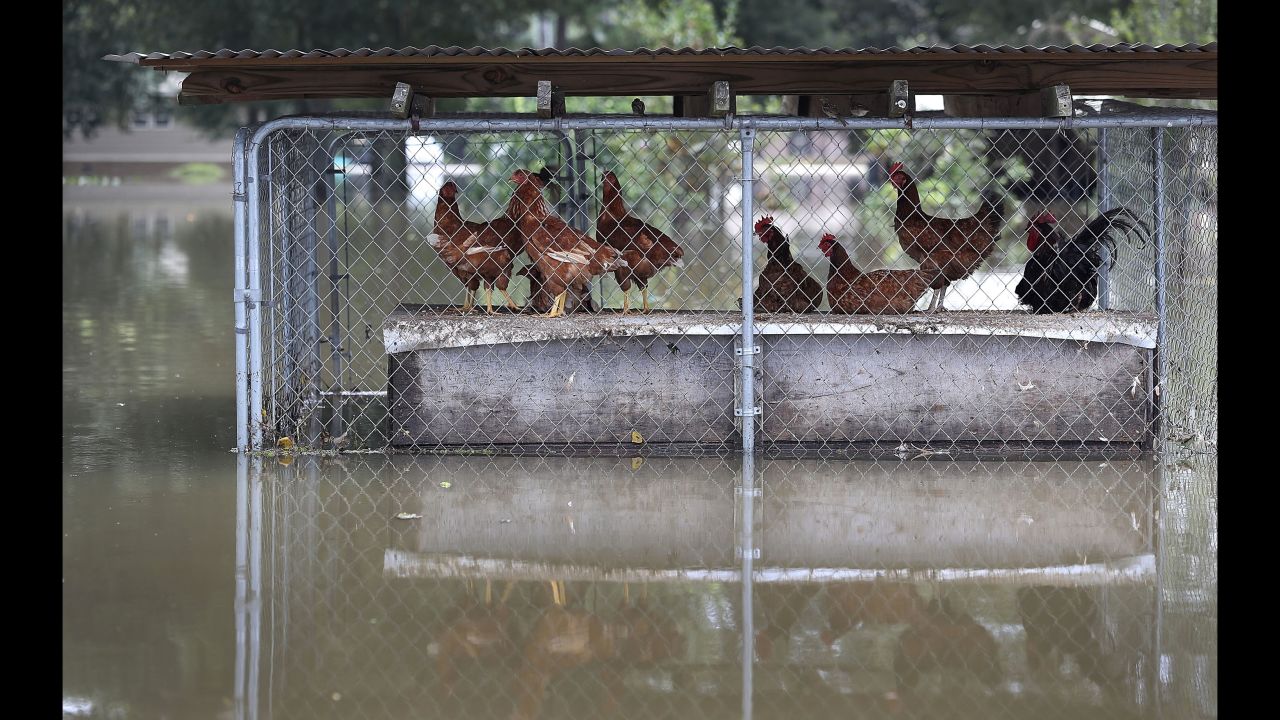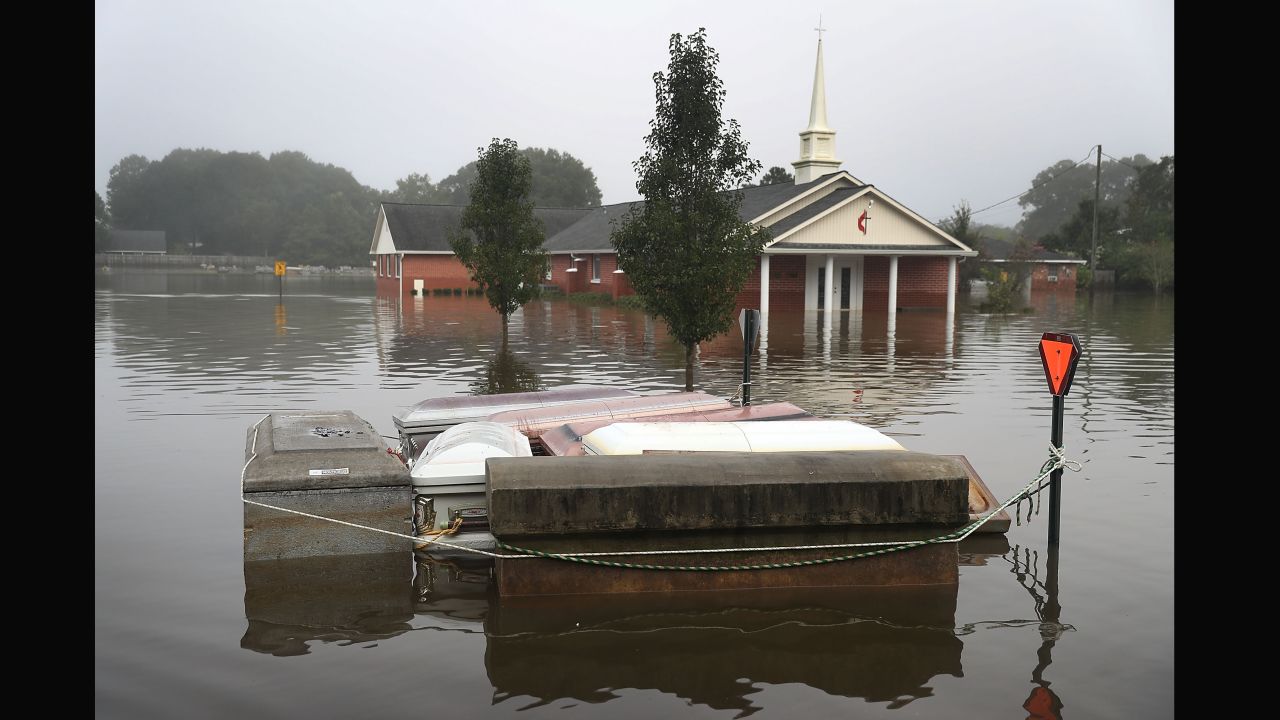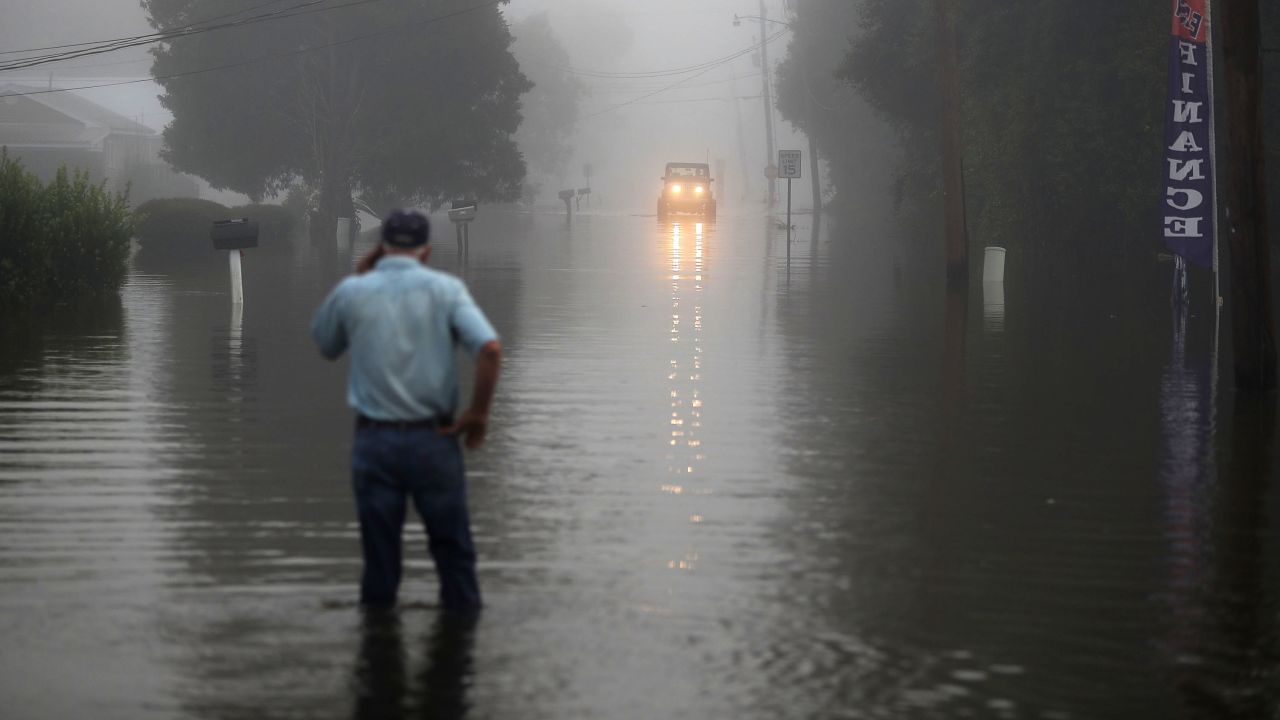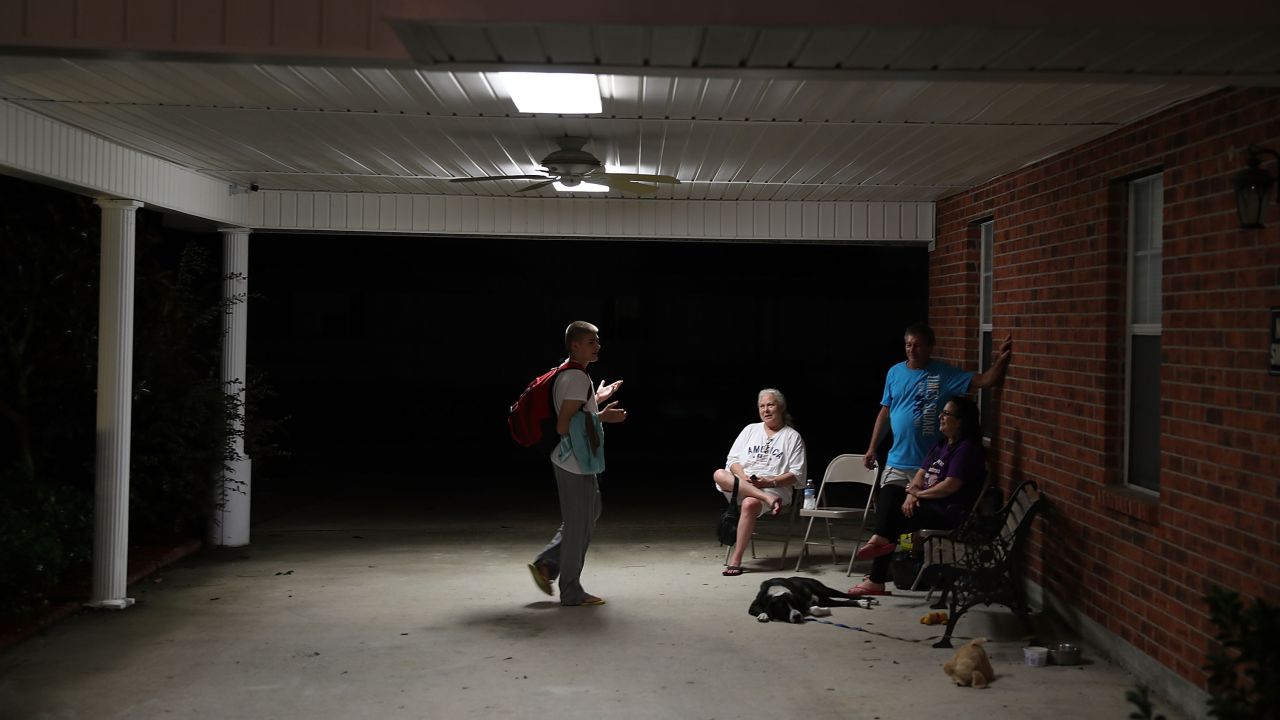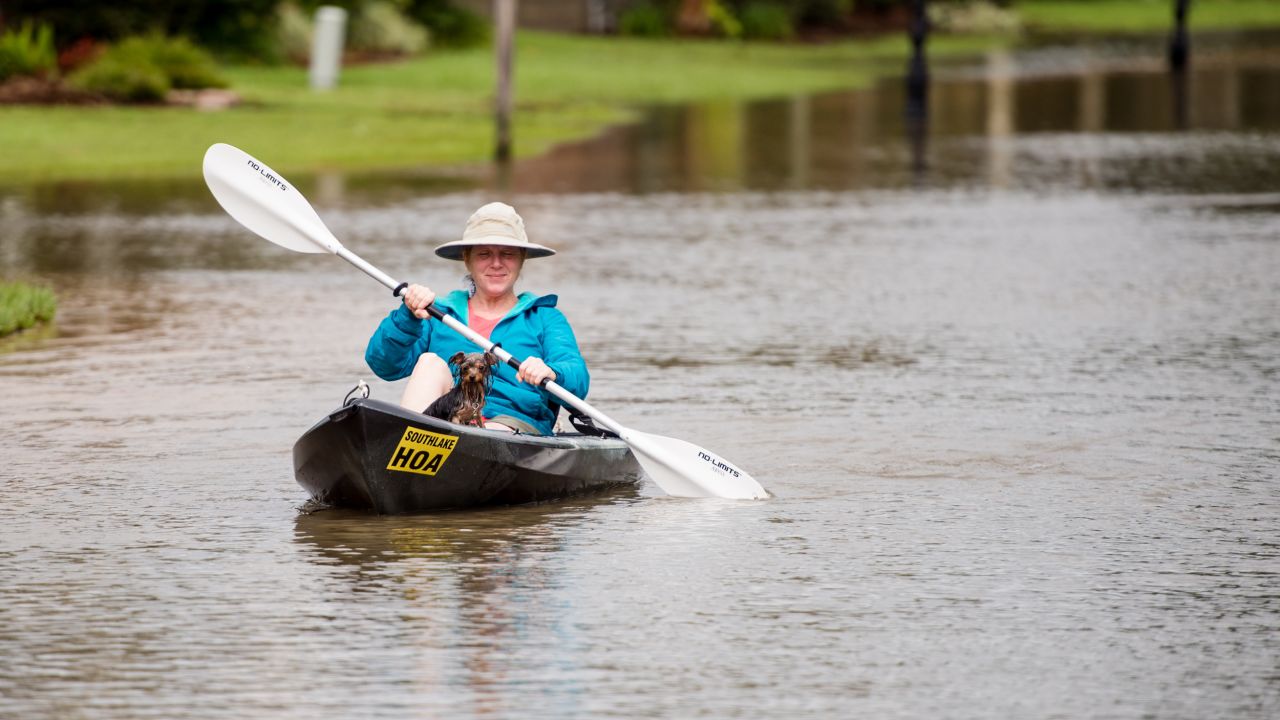 Louisiana flooding is 'major disaster,' governor says
Over the last 24 hours, about 10 people have been arrested for looting in the parish, the office said.
On Tuesday night, Sheriff Sid Gautreaux announced a curfew in the parish between 10 p.m. CT and 7 a.m. CT.
'We're praying it stops where it is'
"We're praying it stops where it is," said Kelly's neighbor, Jenny Ragland, whose home on a ridge was spared similar damage.
Jacobs and Lang spent the night in Ragland's home.
"I have a boxful of pictures in my garage that I hope get saved. That's all I really care about," she said.
Rosa Flores, Boris Sanchez, Kevin Conlon and Eliott McLaughlin reported from Baton Rouge; Steve Visser, Holly Yan and Emanuella Grinberg wrote from Atlanta. CNN's Thom Patterson, Joe Sutton, Keith Allen, Amanda Jackson, Dave Alsup and David Williams contributed to this report.