Story highlights
Most people will have warning of an impending death
Advance thinking and planning can make our final days less miserable, confusing and frightening
Editor's Note: This essay is part of a column called The Wisdom Project by David Allan, editorial director of CNN Health and Wellness. The series is on applying to one's life the wisdom and philosophy found everywhere, from ancient texts to pop culture. You can follow David at @davidgallan. Don't miss another Wisdom Project column; subscribe here.
(CNN) —
How do you want to die?
It's a question that inspires some to grab a sand shovel, dig a hole and stick their heads in it – which, less metaphorically, is a possible answer to the question.
But the more we ask this simple yet deeply complicated and personal question, the more its answer will probably determine the difference between a life that ends peacefully or regretfully.
Death may come unexpectedly for some, which for those who have lived a full life is perhaps as much of a blessing as seeing it coming. Others may die from a neurodegenerative disease such as Alzheimer's, or in extreme pain, which cruelly robs them of a swift end, as well as the opportunities of a slow one.
But for many, "death is the sound of distant thunder at a picnic," as W.H. Auden put it. Odds are that most of us will follow a well-worn downhill staircase of increasing physical problems that, regardless of its pace, eventually leads to the dirt floor.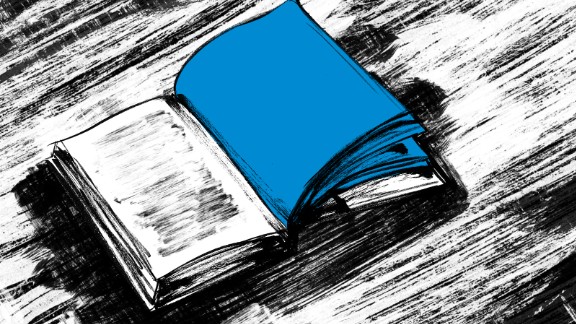 alberto mier/cnn
In this common progression, experts argue, our nation's nursing home and medical system plays an outsized (and often tragic) role of attempting to add days with little consideration for the quality of them. This is one of the main lessons of Dr. Atul Gawande's scholarly analysis of end-of-life care, "Being Mortal."
The book comes just ahead of the silver tsunami of old age memoirs and reflections the baby boomers will unleash on us as they begin to face their own twilight. This perhaps give us an opportunity, as a nation, to consider how we handle end of life care, which currently puts "our fates in the hands of people valued more for their technical prowess than for their understanding of human needs," as Gawande puts it.
The solution to the common, sad route of nursing home to hospital to death is rooted in the factors that make one's life happy and worth living in the first place. Gawande argues the need to prioritize quality over quantity, supported by a recent survey published in JAMA in which the majority of patient respondents who were facing serious illness stated they would prefer dying over 10 compromised states, including having dementia, being bedridden and being reliant on a breathing machine.
The moral of "Being Mortal" is that if we strive in our final months for independence, companionship, mindful attention, dignity, wisdom, joy, love and freedom from pain, we have the power to make those days less miserable, confusing and frightening.
What, exactly, does a 'good death' look like?
Sen. Ted Kennedy seemed to have asked himself such a question and discovered one possible answer in how he spent his final days. (Maybe because he had an opportunity tragically denied his three brothers.)
The New York Times' Mark Leibovich detailed how the famed politician chose to spend his final weeks in pursuit of a "good ending," and it stuck with me as a model ever since I read it seven years ago.
As death approached, Kennedy held family dinners and sing-alongs most every night. He watched his way through the James Bond film canon. He reveled in the simple joys of his dogs, reading newspapers and drinking coffee. He had a view of the sea from his bed and sailed when he could. He ate lots of ice cream. His mantra in his last days was "Every day is a gift."
Though not all of us will have access to a sailboat and ocean views at the end of our lives, research shows that prioritizing time with loved ones and favorite activities is vitally important for those who believe time is running out – even for those who are young but terminally ill.
For most of our adult lives, we seek new experiences and time with those who can open us to new horizons. But as the sun sets on that horizon, we just want to play the greatest hits.
This phenomenon, called socioemotional selectivity theory, was noted by Stanford psychologist Laura L. Carstensen, who found it in various cultures.
"As our time winds down, we all seek comfort in simple pleasures – companionship, everyday routines, the taste of good food, the warmth of sunlight on our faces," Gawande wrote in his book. "We become less interested in the rewards of achieving and accumulating, and more interested in the rewards of simply being."
This point is echoed in the poignant, not panicky, real-life assisted suicides on display in the moving 2011 documentary "How to Die in Oregon" and brilliantly in the Hal Ashby classic film "Harold and Maude."
A 'good death' checklist
A recent review of studies from around the world, published in the American Journal of Geriatric Psychiatry, outlined the factors that contribute to a "good death" according to patients, family members and health care providers.
The three most important factors according to all of three groups were:
Being pain-free

Feeling "at peace" and in a good emotional head space

Dying in a location where the conditions are ideal for the patient, whether that's in one's bed with family around or the hospital with doctors nearby
The others were:
Feeling ready to say goodbye and accepting that this really is the end instead of wishing to prolong it

Having a sense that there is a purpose of life and that it's been fulfilled, regardless of whether one is religious or spiritual

Having treatment preferences met (e.g. no heroic measures, pain-relieving palliative care)

Having the people you want around you

Feeling that a subjective definition of "quality of life" is met (e.g. being home versus being at the hospital)

That a subjective definition of "dignity" is met (e.g. control and agency over oneself, being respected and not ignored)

Having a good relationship with the health care provider
"Successful dying or good death [is] defined by the dying person herself/himself," explained the review's lead author, Dr. Dilip Jeste, senior associate dean for healthy aging and senior care and professor of psychiatry and neuroscience at the University of California, San Diego.
That means we all need to do one straightforward (but perhaps difficult) thing: "Ask the patient. Usually, patients know what they want or need, and there is relief in talking about it. It gives them a sense of control," he explained. "You can make it possible to have a good death by talking about it sometime before."
"Technological society has forgotten what scholars call the 'dying role' and its importance to people as life approaches its end," Gawande wrote. "People want to share memories, pass on wisdoms and keepsakes, settle relationships, establish their legacies, make peace with God, and ensure that those who are left behind will be okay. They want to end their stories on their own terms."
The hope of hospice
Asking these questions and prioritizing what the patient wants as his or her life draws to a close is a primary goal of hospice care. Free to nearly everyone though public or private insurance, the program is for anyone believed to have fewer than six months to live if not given life-prolonging medicine. The treatments keep patients as comfortable as possible but do not try to cure them.
Minimizing pain (which is what many associate with hospice) is just one part of the comfort hospice makes possible. The program also advocates and helps facilitate dying at home, which as many as 80% of people say they want.
The hospice protocol, Gawande explains, reminds us to ask essential questions as we author our last chapter: What are our fears and concerns? What goals are most important? What tradeoffs are we willing, and not willing, to make?
"[Such] discussions improve outcomes and do not hamper hope," said Jon Radulovic, a spokesman for the National Hospice and Palliative Care Organization, a nonprofit membership organization made up of hospices and hospice providers.
My final chapter
I want calm at the very end. And my odds of finding it greatly increase by thinking about it now, decades before (I hope) I'll need to apply it.
I have two possible endings to my story if I get to author it.
When I lived in San Francisco, I would meditate at the city's Zen Center, a few blocks from my apartment. At the time, I saw a PBS documentary, "On Our Own Terms: Moyers on Dying," which showed homeless men and women spending their final days at the center's hospice service. They appeared deeply calmed by the presence of monk caretakers who said little but patiently sat with them, applying a gentle, attentive hand on a leg, listening to whatever the person wanted to talk about.
The Zen Center's hospice met death with an open, loving embrace, and its residents seemed at peace. I'd love to return to my old neighborhood and do hospice at my former zendo. And I'd love family and friends to come visit me there, enjoying attractions in the city between visits.
Or maybe I'll take my cues from Ted Kennedy. A view of the ocean (which alone significantly reduces psychological stress, according to a recent study). Sunsets or sunrises. An occasional sail if I can afford it. A house full of loved ones, saying goodbyes, telling old stories, watching favorite movies and shows (the funnier the better, I think), enjoying last group meals and lots and lots of ice cream.
Every day truly is a gift.
'Go gentle'
I am fond of Dylan Thomas' famous poem "Do not go gentle into that good night," written as his father grew frail and shuffled closer to death. Its counterintuitive message conjures, for me, an image of bravely wrestling with the thrashing untethered sails of a sinking ship. But I also think the "rage against the dying light" may be an act of fear rather than of courage.
With all respect to Thomas, for those facing the eternal night, their wish is more often one of acceptance and peace.
If my death is a struggle, let's invoke Thomas' poem. But I will set my sights (and planning) on going gently into that good night. "Our ultimate goal, after all," Gawande wrote, "is not a good death, but a good life to the very end."