Story highlights
NEW: Prosecutors say 35-year-old man faces first-degree and second-degree murder charges
The alleged weapon was found during a search of the suspect's home, police say
Police say surveillance video captured the gunman leaving the scene
A Brooklyn man has been charged with one count of first-degree murder and two counts of second-degree murder in connection with the shooting deaths of a New York imam and his assistant, prosecutors said Tuesday.
The suspect, Oscar Morel, 35, was originally arrested Sunday night on charges related to a hit-and-run accident, New York police Chief of Detectives Bob Boyce said Monday night at a news conference.
During a search, police found a revolver and clothing believed to have been used by the alleged gunman in the fatal shootings. A law enforcement official said the items turned up in a wall of the suspect's home. Morel also was charged with two counts of felony criminal possession of a weapon.
On Saturday, Imam Maulama Akonjee, 55, and his assistant, Thara Uddin, 64, were gunned down after prayers at a nearby mosque, police said.
There is no indication that it was a hate crime, police said.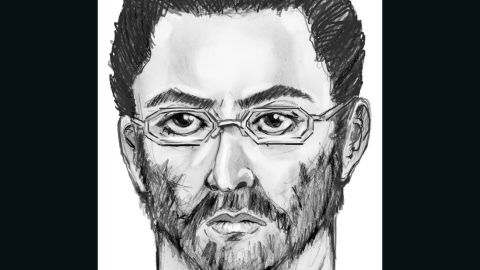 Police had indicated that Morel would be charged with two counts of second-degree murder but prosecutors upped one of the charges when Morel was arraigned Tuesday afternoon.
Morel did not enter a plea. He is being held without bail, said Ikimulisa Livingston, a spokeswoman for the Queens District Attorney's Office said.
CNN left a message seeking comment at the attorney who represented Morel in court.
Walking after midday prayers
Akonjee and Uddin were shot in the head about 1:50 p.m. in Ozone Park, a working-class section of Queens with a burgeoning Bangladeshi population.
"There is nothing in the preliminary investigation that would indicate they were targeted because of their faith," NYPD Deputy Inspector Henry Sautner told reporters.
Imam Maulama Akonjee, 55, and his assistant, Thara Uddin, 64, were transported in critical condition to Jamaica Hospital, where they later died, according to Sautner.
Al-Furqan Jame Masjid Mosque is about two blocks from where the men were gunned down. They were walking home after midday prayers.
Nazim Uddin, a neighbor of the imam, told CNN he ran outside from his home when he heard gunfire. He remembered the imam as a good man who had delivered a eulogy at the mosque the day before.
What the investigation found
Police said surveillance video captured the gunman leaving the scene with a weapon in hand.
Officers reviewed surveillance video that placed a black GMC Trailblazer at the scene of the killings, Boyce said.
Officers were conducting surveillance of the suspect's vehicle when they observed him enter his car. When the detectives approached him, the suspect allegedly rammed into their vehicle several times with his Trailblazer, according to Boyce.
The man was arrested after crashing into the unmarked police car.
On Saturday evening, dozens of residents, mostly men, gathered under elevated train tracks waving signs and chanting, "We want justice!"
Morel's next court appearance is scheduled for August 18, which is his birthday.
CNN's Dominique Debucquoy-Dodley, Sara Ganim, Linh Tran and Laura Ly contributed to this report.