Story highlights
Donald Trump says no to nation-building in the Middle East
It's part of his plan to combat ISIS
Donald Trump on Monday upped his call for action against radical Islam in an effort to reclaim the offensive on national security, proposing an ideological test to keep would-be immigrants with radical views out of the US.
The proposal was one of several Trump outlined in an Ohio speech laying out his vision for fighting Islamic extremism. In doing so, he sought to turn the tables on critics who are depicting him as unfit to serve as commander in chief and accused Democratic presidential nominee Hillary Clinton of lacking the "mental and physical stamina" to fight ISIS.
Trump's speech coincided with sagging poll numbers in key swing states, as the Republican nominee has lurched from one controversy to the next. Top Republicans have called on Trump to straighten out his flailing campaign.
Painting a grim picture of a world under attack and a homeland threatened by terrorism, Trump argued only he could be trusted to confront the present dangers. He characterized the fight as an ideological struggle on par with that of the Cold War that demands a sweeping rethink of US policies at home and abroad.
RELATED: The massive implications of Trump's Muslim travel ban in 5 maps
The Republican candidate articulated the latest iteration of his controversial proposal to ban all foreign Muslims from the US – which he hasn't repudiated – calling on authorities to "temporarily suspend immigration from some of the most dangerous and volatile regions of the world that have a history of exporting terrorism."
He also vowed "a swift and decisive end" to "the era of nation-building," promising to galvanize the international community to jointly confront the terrorist threat and vowing to partner with any country willing to join in that mission.
While Trump sought to take his approach to confronting terrorism beyond his heated rhetoric and policies, vowing to work with moderate Muslim communities and countries, the billionaire also called on the US to guard against admitting immigrants and refugees from countries with widespread anti-gay, anti-Semitic or misogynistic views and laws.
To that end, the billionaire candidate proposed a more stringent immigration test for admission into the United States to admit only "those who share our values and respect our people."
Trump's New Campaign Co-Chair on his GOP Troubles
"In the Cold War, we had an ideological screening test. The time is long overdue to develop a new screening test for the threats we face today. I call it extreme vetting. I call it extreme, extreme vetting," Trump said. "Our country has enough problems. We don't need more."
Clinton's senior policy adviser Jake Sullivan said Trump's policy shouldn't be taken seriously.
"How can Trump put this forward with a straight face when he opposes marriage equality and selected as his running mate the man who signed an anti-LGBT law in Indiana?" he said in a statement. "It's a cynical ploy to escape scrutiny of his outrageous proposal to ban an entire religion from our country and no one should fall for it."
Trump, who has recently taken to calling into question Clinton's mental fitness to serve as president, argued that Clinton "lacks the judgment … stability and temperament and moral character to lead our nation."
"She also lacks the mental and physical stamina to take on ISIS. And all of the many adversaries that we face," Trump said.
Clinton, stumping Monday in Scranton, Pennsylvania, with Vice President Joe Biden, slammed Trump's policy proposals in confronting ISIS as erratic and inconsistent.
RELATED: Former Bush official supporting Clinton: Trump could be economic 'disaster'
"Donald has been all over the place on ISIS," Clinton said, pointing to the contradictions in Trump's past statements suggesting he was open to deploying US ground troops to fight ISIS, or that he would instead let ISIS and the Syrian government fight out their battle in Syria.
Biden also slammed Trump's statement that President Barack Obama founded ISIS as "outrageous" and "dangerous," pointing to the head of the Hezbollah terrorist organization picking up on those comments.
Trump did not repeat his language calling Obama the "founder of ISIS," but blamed Obama and Clinton's policies for the rise of ISIS.
Trump insisted that Obama's failure to reach an agreement with the Iraqi government to leave a residual presence of American troops in Iraq and his withdrawal timetable "surrendered our gains in that country and led directly to the rise of ISIS."
Though he indicated his willingness to work with Muslim allies in his speech Monday, his remarks come against a backdrop of fierce criticism and condemnation of the Republican candidate from Muslims in the US and abroad since December, when he proposed "a total and complete shutdown of Muslims entering the United States."
The proposal has been through several iterations, with Monday's speech just the latest to provide a venue for further clarity.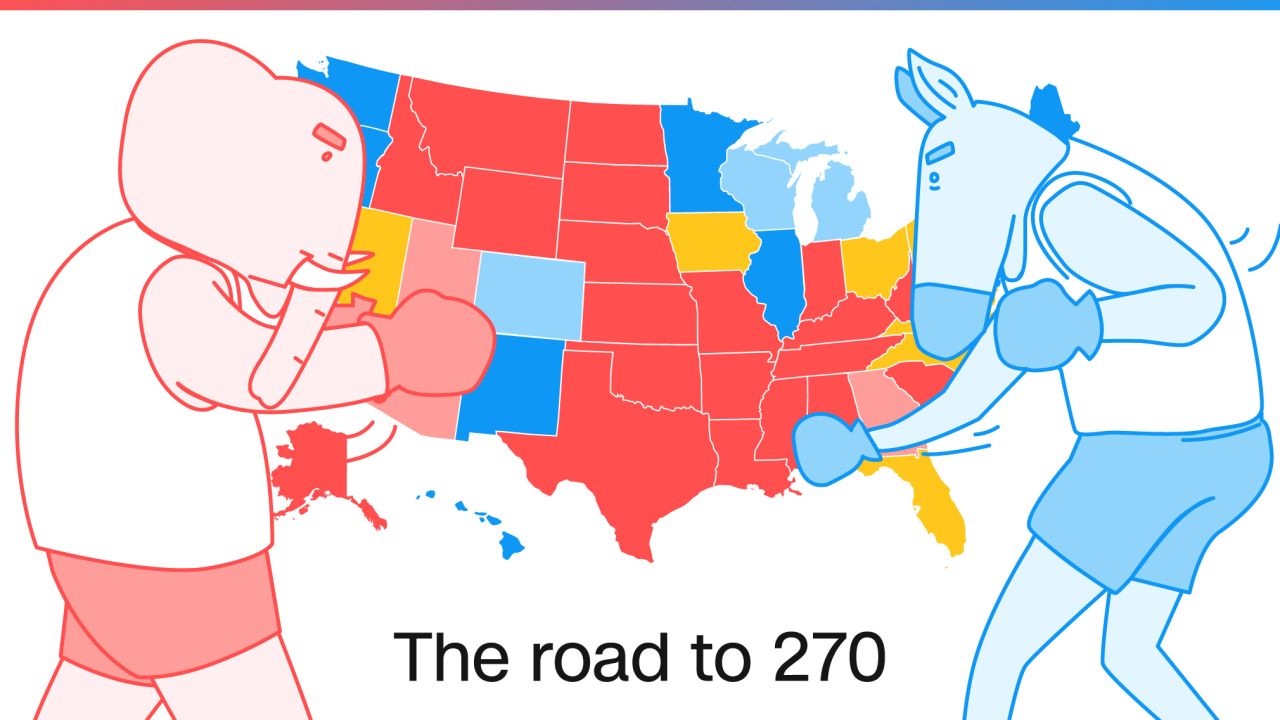 Previously, Trump had moved beyond his call to ban all foreign Muslims from the US and proposed barring all individuals from countries "compromised by terrorism" – though he has not specified which countries match that criterion.
While his campaign staff and surrogates have sought to describe the ban on individuals from terror states as a rollback of Trump's blanket ban on Muslim immigration, Trump characterized it on NBC's "Meet the Press" as an "expansion" and has yet to refute his original proposal.
While Trump had not been expected to list on Monday which countries' citizens would be banned from the US, the senior campaign official offered Syria and Libya as examples of two countries that would be affected by the ban.
Mike Pence: Trump serious about Obama, ISIS
The official called on the State Department to release a list of individuals who had obtained visas to the US since 2001 who have since "been charged, implicated or accused of terrorism" in order to determine which countries should be banned. Trump also described the "test" questioning visa applicants on their support of US values an effort to weed out any supporters of extremist ideologies
The campaign official specifically noted as an example that "large numbers of people" in Afghanistan "may have attitudes about women or attitudes about Christians or gays that would be considered oppressive, even violent."
"We have no reason to bring someone into our country who is going to harbor that hostility. We want to bring in people who are reformers or who support moderation or who embrace or expand pluralistic ideas," the campaign adviser said.
The senior campaign official declined to say exactly what such a test would look like, but said it could include a questionnaire to get potential immigrants on record about their views.
CNN's Ashley Killough contributed to this report.