Story highlights
Julian Zelizer: If Hillary Clinton is victorious, she will have an extremely short time frame for securing legislation
Clinton must do more to fill in the portrait that voters have of who she is as a politician
(CNN) —
Trump needs to understand that being a political leader brings with it the responsibility of containing the anger of your supporters and directing those emotions toward policy and political debate instead of violence. He needs to know that with a large following of loyal supporters he can't control, his off-the-cuff statements could have devastating consequences.
But it would be a big mistake for Clinton to take this path forward.
The truth is that complacency is the enemy of political success. At a minimum, if there is a major domestic or foreign policy crisis that fundamentally shakes up the electorate, Trump's standing might quickly improve. As a Democrat who experienced the financial meltdown of 2008, which occurred right in the middle of the presidential campaign, she must know this first-hand.
If such a crisis occurred again, it would be important for voters to have a good sense of what kinds of issues and policies Clinton stands for to push back against any surge in Trump's standing. Providing voters with a strong sense of her vision will also be important if she wants to create greater distance between herself and Trump in states such as Florida, where the polls still show an extremely tight race.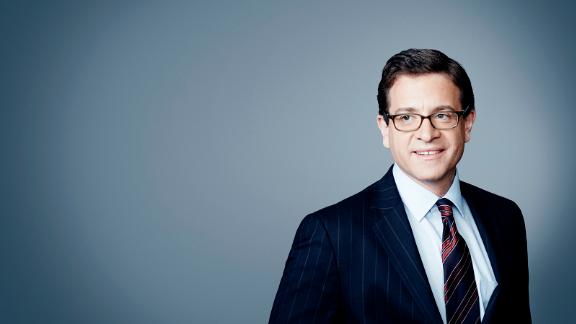 Just as important is the fact that campaigns are not only about what happens in November, but also about preparing for the months that follow the inauguration. If Clinton is victorious, the reality is that at best she will have an extremely short time frame for securing legislation, as all new presidents discover.
The best-case scenario for Clinton would be that Trump's impact on the ticket is so detrimental that it produces reverse coattails, giving Democrats control of the White House and Congress. More likely, a Clinton victory would probably produce a Democratic Senate, with Republicans retaining control of the House. And, of course, Republicans might manage to preserve their control of both chambers, leaving Clinton with divided government.
With any of these outcomes, a Clinton presidency would be tough. Republicans would be determined to rebound from the Trump candidacy by preventing a Democratic president from making any legislative gains. Even in the best-case scenario, Senate Republicans would employ the filibuster to block the administration.
Just a couple of years later, Democrats could easily lose control of both chambers given the number of seats they want to defend (and, like in 1964, Republican districts that go Democratic because of a divisive presidential candidate would likely revert back to the GOP once he was off the ticket).
The most successful presidents enter the short window that a president enjoys to legislate after having articulated a broad vision of what they hoped to accomplish and what their key priorities would be.
When he ran for re-election in 1964, for example, Lyndon Johnson had made clear that he intended to pursue the civil rights revolution and to push for a series of bills that had eluded liberals for decades, including health care for the aged and federal assistance for secondary and elementary schools.
When Ronald Reagan stepped into the White House in 1981, most voters knew that cutting taxes and increasing military spending would be his top priorities. President Barack Obama came into office in 2009 having promised to restore the role of government in a nation that had been moving rightward since Reagan.
As a result of the economic crisis that unfolded in the middle of the campaign, he had shifted his legislative priorities to financial regulation and an economic stimulus. He did this while keeping his promise for finally dealing with health care.
Clinton has many strengths as a candidate. Her vast experience in Washington is about as formidable as we have seen in any recent campaign and her steely attitude in the face of vicious attacks should make Trump supporters worry. She has also done a good job since the summer at uniting a party that became badly divided during the primaries.
Too often, however, Clinton doesn't do enough to outline what she is fighting for and who she is as a leader. This vacuum of information is connected to why so many voters are often unwilling to trust what she says and often believe in the attacks against her character.
In the coming months, Clinton must do more to fill in the portrait that voters have of who she is as a politician. The time has come for Clinton to explain herself as something more than a winner and someone who knows how to get thing done. Voters need to know her vision of what the government should do to improve life of working Americans, what the role of the U.S.