Story highlights
The list keeps getting longer
There are many different reasons Republicans won't back Trump
Here's a semi-comprehensive list we'll be updating of the many notable Republicans who have said they won't support GOP presidential nominee Donald Trump, why they're opposing him and who they'll back instead:
Senators
Susan Collins: The Maine senator wrote an op-ed in The Washington Post on August 8 stating that although she is a lifelong Republican, she will not support the party's nominee – a decision she says she does not take "lightly." "Donald Trump does not reflect historical Republican values nor the inclusive approach to governing that is critical to healing the divisions in our country," Collins wrote.
Report: RNC losing staffers over Trump
Supporting: Not Trump or Clinton; said she would consider voting for the Libertarian ticket, may write in a name.
Mark Kirk: The Illinois senator said June 8 that he "cannot and will not support" Trump – who he said "does not have the temperament" to be commander in chief. Kirk faces a tough challenge in November from Illinois Democratic Rep. Tammy Duckworth.
Supporting: Kirk told CNN that he will write in former CIA director David Petraeus.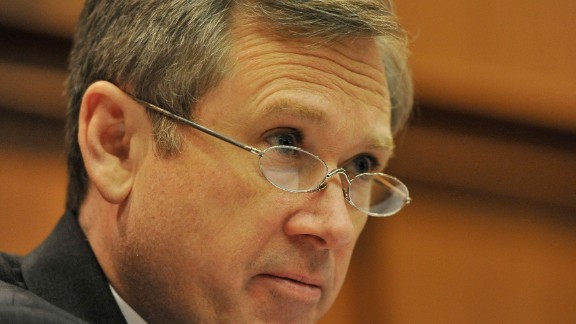 Ben Sasse: The freshman senator from Nebraska is the first in the Senate to consistently and vocally oppose Trump, who he has said "does not even know what the Constitution is about." He urged voters to vote their conscience in a post on Medium July 11, and has said he will support neither Trump nor Clinton.
Supporting: Sasse has suggested he may look for a third candidate.
Lindsey Graham: The South Carolina senator told CNN May 6 that he won't vote for Trump or Clinton. Saying he thinks the Republican Party has been "conned," Graham added that he doesn't think Trump is "a reliable Republican conservative."
Supporting: Hasn't said publicly.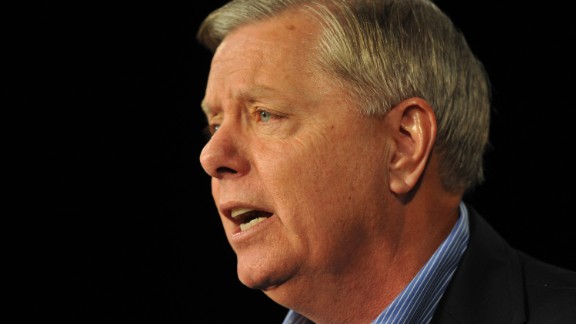 Ted Cruz: The Texas senator and former Trump rival hasn't explicitly said he won't vote for Trump, but he pointedly refused to endorse the nominee during a prime-time speech at the Republican National Convention. He defended his decision the next day, saying he's not "in the habit" of backing politicians who attack his family.
Supporting: Cruz hasn't said who he supports, but he urged voters at the RNC to follow their "conscience."
Jeff Flake: The Arizona senator doesn't support the nominee, but he said on CBS' "Face the Nation" August 7 that he still hopes to. "It's becoming increasingly difficult to see that he's going to make the changes that he needs," Flake added.
Supporting: Not Clinton; still holding out hope for a big change from Trump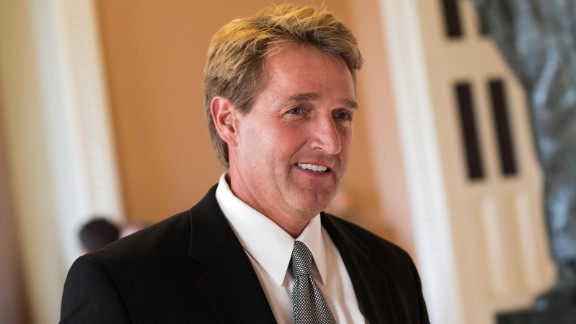 Dean Heller: The Nevada senator Dean Heller told Politico June 30 that he Trump "did a lot of damage" and that he thinks it'll be difficult for the Republican nominee to "recover from his previous comments. "I'll give him a chance, but at this point, I have no intentions of voting for him," Heller said.
Supporting: Hasn't said publicly.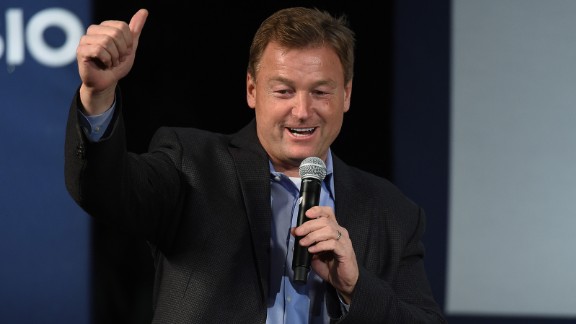 Representatives
Scott Rigell: The House member, who announced he won't run for re-election in his Virginia district, said August 6 that he will vote for Libertarian Gary Johnson for president over his party's nominee.
Supporting: Johnson.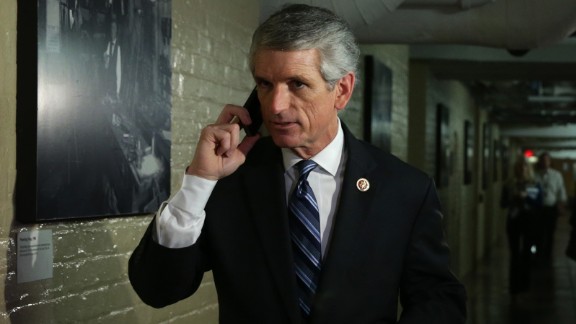 Richard Hanna: The New York lawmaker was the first Republican member of Congress to openly announce he will vote for Hillary Clinton in November. In an op-ed for Syracuse.com August 2, Hanna – who is retiring after this term – wrote that Trump is "deeply flawed in endless ways" and "unrepentant in all things" then declared: "While I disagree with her on many issues, I will vote for Mrs. Clinton."
Supporting: Clinton.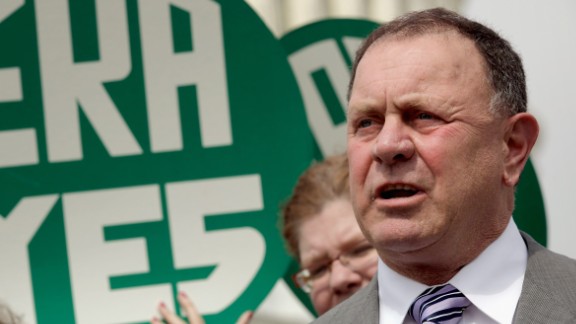 Adam Kinzinger: The Illinois lawmaker told CNN's Wolf Blitzer in August that he doesn't see how he can support Trump following his comments about NATO and the Khan family. "I'm an American before I'm a Republican," he told Blitzer. But Kinzinger said he would not support Clinton.
Supporting: Most likely writing in a candidate.
Ileana Ros-Lehtinen: The senior member of Florida's congressional delegation told the Miami Herald May 6 that she won't back either Trump or Clinton. Ros-Lehtinen, who was born in Cuba and emigrated to the U.S., said she will "work with whomever is chosen by the American people to serve as president," but noted, "In this election, I do not support either Donald Trump or Hillary Clinton."
Supporting: Will write in Jeb Bush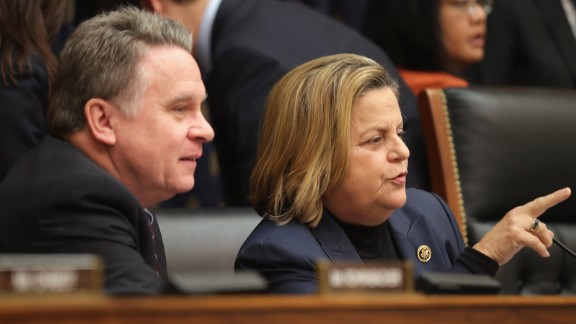 Charlie Dent: The Pennsylvania House member said on MSNBC on August 2 that he will not support Trump or Clinton and has "no plans" to vote for Trump. "I think some of us have to stand up once in a while and just have to say how we feel about this," Dent said.
Supporting: Hasn't said publicly.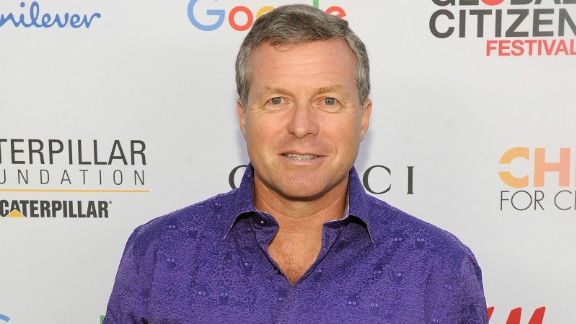 Mike Coffman: The Colorado representative aired an ad August 4 publicly voicing his unhappiness with his party's nominee – speaking directly into the camera, he says: "People ask me, 'What do you think about (Donald) Trump?' Honestly, I don't care for him much." The congressman, a Marine who served in the Army reserves, said he wouldn't rule out voting for Trump – though he said it's hard to imagine the campaign changing enough that he would lend his support.
Supporting: Not ruling out Trump, considering Johnson.
Bob Dold: One of the first Republicans to oppose Trump, the Illinois representative told WLS May 6: "I will not support Donald Trump," referring to Trump's comments about women, Muslims, Latinos and POWs. "We're looking for a uniter, not a divider," he said.
Supporting: Will write in a candidate.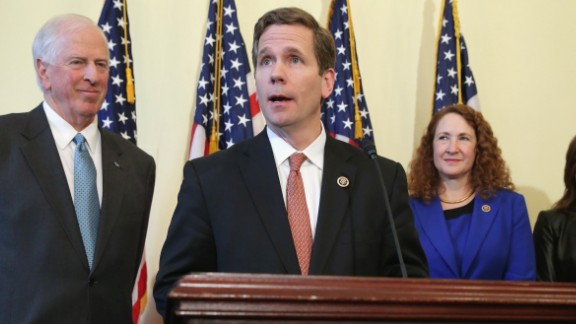 Governors
John Kasich: The Ohio governor and Trump's former rival has been one of the most prominent figures to withhold his support from Trump – although he hasn't explicitly said he won't vote for the nominee. He told CNN August 5 that he wishes he could be "fully enthusiastic," but said, "I don't know what's going to happen at the end."
Supporting: Says he hasn't decided yet.
Larry Hogan: The governor of Maryland said June 15 that he "doesn't plan" to vote for Trump.
Supporting: Hogan says he's "not sure" who he'll vote for.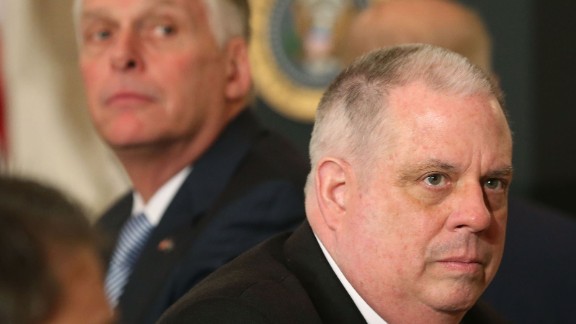 Charlie Baker: The Massachusetts governor said he likely won't support Trump or Clinton. "The things he said about women and Muslims and religious freedom, I just can't support," Baker said. "At the same time, I do believe Secretary Clinton has a huge believability problem."
Supporting: Hasn't said publicly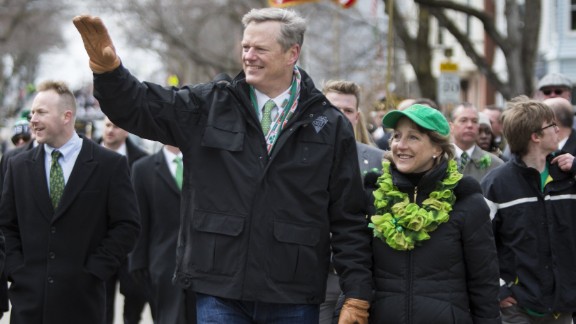 Party elders
Jeb Bush: The ex-Florida governor and Trump's former rival announced on Facebook May 6 that he would not vote for Trump or Clinton – stating the Republican nominee has not demonstrated the "temperament or strength of character" to be president.
Supporting: Not Trump or Clinton, but "will support principled conservatives at the state and federal levels."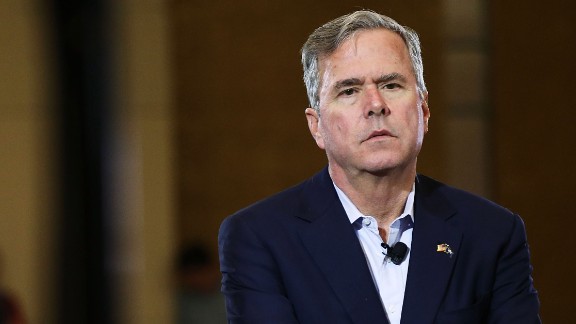 Barbara Bush: The former first lady told CNN's Jamie Gangel February 5 that Trump has said "terrible things about women, terrible things about the military." "I don't even think about him," she said. "I'm sick of him."
Supporting: Hasn't said publicly.