Story highlights
Accused Gaza man works for the United Nations Development Programme (UNDP)
Another aid worker is accused of diverting funds to Hamas' military wing
(CNN) —
For the second time in a week, Israel has accused a humanitarian aid worker of assisting Hamas.
Waheed al-Bursh, 38, from the Jabaliya refugee camp in Gaza, is charged with using his position with the United Nations Development Programme (UNDP) to assist Hamas, said the Shin Bet, Israel's internal security agency.
Israel named al-Bursh in an indictment filed Monday in an Israeli district court, less than a week after charging another humanitarian aid worker with being a member of Hamas' military wing. Hamas is the militant fundamentalist Islamic organization that runs Gaza.
Al-Bursh has been an engineer with UNDP since 2003, according to the Shin Bet, which said he helped Hamas build a military jetty in Northern Gaza and prioritized the rebuilding of houses in areas primarily populated by members of Hamas. He was arrested on July 3. It's unclear if he has an attorney.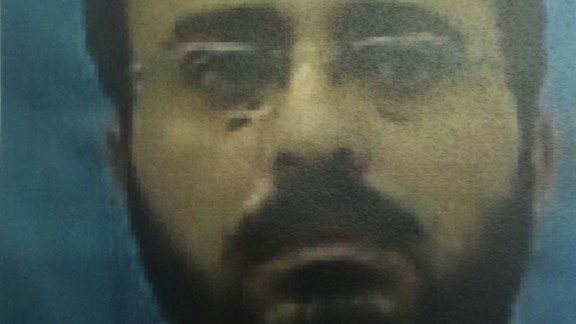 ISRAEL SECURITY AGENCY
A UNDP spokesman said the UN agency "has zero tolerance for wrongdoing" in all of its programs.
'Zero tolerance'
"UNDP is greatly concerned by the allegation from the Israeli authorities with respect to the UNDP contractor who has been providing professional services within the rubble removal project," said Roberto Valent, a special representative to the UNDP administrator.
The UNDP is conducting a thorough internal review of the processes and circumstances surrounding the allegation and will continue to cooperate fully with the authorities, Valent said.
The UN agency works in nearly 170 countries to help eradicate poverty and conduct humanitarian missions and rehabilitation projects.
Eitan Dangot, former head of COGAT, the Israeli government agency in charge of dealing with the Palestinian territories, urged international organizations to better safeguard their materials and finances.
"You can find a way to reduce the option that it will be used by Hamas …" he said. "Hamas is there and will continue to try to get as much as they can from these kinds of projects."
Earlier arrest
The charges against al-Bursh come four days after Mohammad El-Halabi, the Gaza director of World Vision, a US-based humanitarian aid organization, was charged Thursday with diverting millions of dollars from World Vision to Hamas' military wing, according to an indictment filed in an Israeli district court.
El-Halabi, 38, was arrested June 15 at the Erez border crossing from Gaza to Israel. The Shin Bet says El-Halabi used his position to funnel approximately $7.2 million a year to Hamas.
According to the Shin Bet, El-Halabi joined Hamas' military wing, the Izz ad-Din al-Qassam Brigades, in 2004. One year later, he began working for World Vision, advancing through the organization until he was appointed Gaza director in 2014, the agency said. El-Halabi told investigators he believed he could join the organization because his father had worked for the United Nations and he had done work for the United Nations Development Programme, the Shin Bet said.
World Vision suspended operations in Gaza because of the charges, President and CEO Kevin Jenkins said in a statement Monday night, but he expressed skepticism at the allegations.
"If any of these allegations are proven to be true, we will take swift and decisive action. Unfortunately, we still have not seen any of the evidence," said Jenkins. "World Vision's cumulative operating budget in Gaza for the past ten years was approximately $22.5 million, which makes the alleged amount of up to $50 million being diverted hard to reconcile.
Disputed charges
"Mohammad El-Halabi was the manager of our Gaza operations only since October 2014; before that time he managed only portions of the Gaza budget. World Vision's accountability processes cap the amount individuals in management positions at his level to a signing authority of $15,000."
World Vision is a Christian humanitarian organization that has 46,000 employees working in nearly 100 countries.
El-Halabi's lawyer, Mohammed Mahmoud, told CNN that his client does not have any links to Hamas. Mahmoud told CNN that Hamas took World Vision funds by force and that Israel's holding of El-Halabi for 50 days without charges means there is a problem with the evidence.
El-Halabi "said explicitly under questioning that armed Hamas members came in two commercial vehicles with a machine gun mounted on it and under threat they took what they wanted," Mahmoud said. "We will study the file and its evidence some more, but I think this file started off very inflated and the balloon has since been deflated."
Hamas spokesman Sami Abu Zuhri warned Israel against continuing its arrests of international aid workers, calling on the international community "to take its responsibilities in the face of these Israeli practices which will have serious consequences if continued."
Australia announced it was suspending funding for World Vision projects in the Palestinian territories pending the outcome of the criminal investigation, while Germany announced it was suspending funding for World Vision projects in Gaza.
CNN's Abeer Salman and Amir Tal contributed to this report.