Story highlights
Google prize winner, 16, uses fruit to tackle drought
Mixed skins form super absorbent polymer
South Africa's worst drought in recorded history has left eight of the country's nine provinces in a state of disaster, with thousands of communities and millions of households facing water shortages.
The agricultural union Agri SA has requested over $1 billion in government subsidies to help farmers through the crisis, but a cut-price solution could soon be available – from an unlikely source.
Johannesburg schoolgirl Kiara Nirghin, 16, recently won the Google Science Fair's Community Impact Award for the Middle East and Africa with her submission "No More Thirsty Crops."
READ: What on earth is this? Futuristic pod will both house and feed you – crickets
Using orange peel and avocado skins, the precocious student created a super absorbent polymer (SAP) capable of storing reserves of water hundreds of times its own weight, forming reservoirs that would allow farmers to maintain their crops at minimal cost. The polymer has the added benefit of sustainability as it uses recycled and biodegradable waste products.
"Kiara found an ideal material that won't hurt the budget in simple orange peel, and through her research, she created a way to turn it into soil-ready water storage with help from the avocado," said Andrea Cohan, program leader of the Google Science Fair.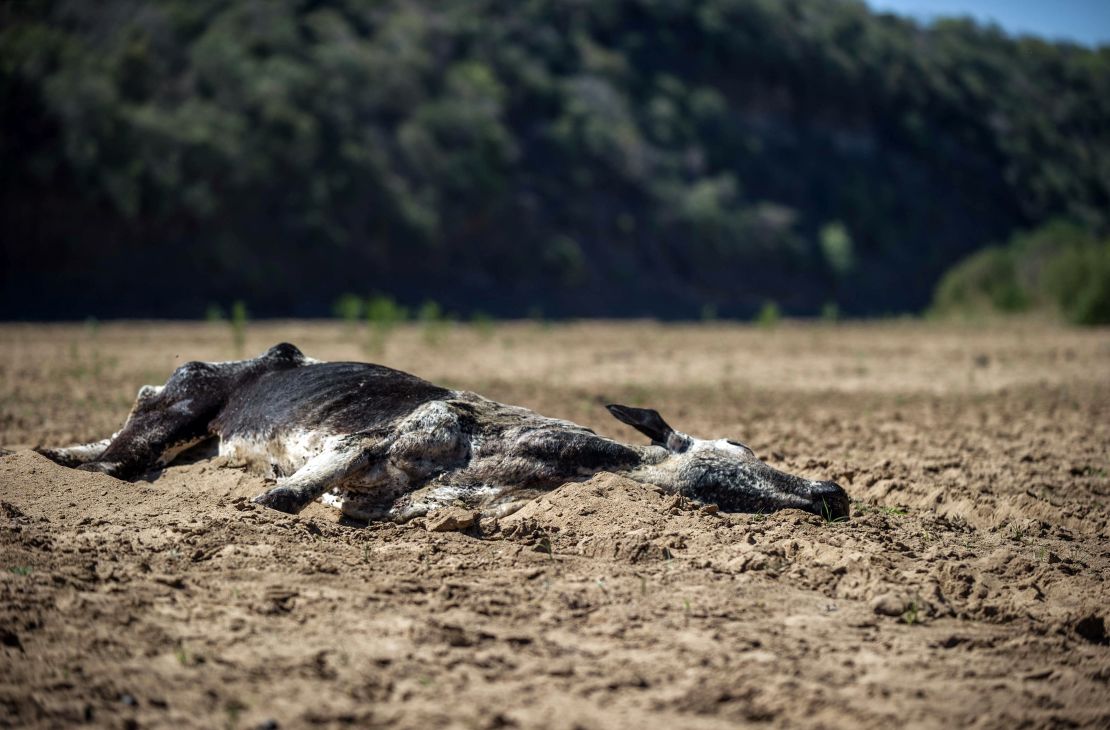 Trial and error
The inventor says she wanted to tackle the most urgent aspect of the national crisis.
"I wanted to minimize the effect that drought has on the community and the main thing it affects is the crops," says Nirghin, of St. Martin's School. "That was the springboard for the idea."
She describes the process as "trial and error," with a lot of experimentation before alighting on the perfect formula.
"I started researching what an SAP was, and what they all had in common was a chain molecule polysaccharide," Nirghin recalls. "I found that orange peel has 64% polysaccharide and also the gelling agent pectin, so I saw it as a good (option). I used avocado skin due to the oil."
The teenager combined the skin and peel and left the mixture in the sun, where they reacted together to form the powerfully absorbent polymer.
Next steps
As a regional winner, Nirghin has been assigned a mentor from Google to work with her on developing the polymer, and hopes it could be tested in the field. She will soon discover if she is one of the tech giant's sixteen global finalists.
"If the idea was commercialized and applied to real farms and real crops I definitely think the impact that drought has on crops would be reduced," she says.
"I think it works," says Dr. Jinwen Zhang, a professor of materials engineering at Washington State University, who is developing absorbent hydrogels to address drought. "Using waste products for low-cost feedstock for large volume is definitely worth further investigation."
The teenager, whose hero is the Indian agricultural scientist M. S. Swaminathan, has many more ideas, including a proposal to dye the skins of endangered animals to discourage poaching.
"I might look into health sciences or engineering," she says of her future plans. "Something so I can improve the world."