Story highlights
More heavy rains expected to drench the area
The flash floods are the remnants of Hurricane Earl
The hurricane has been downgraded to a tropical depression
(CNN) —
At least six people died when heavy rains triggered landslides that buried homes and people in eastern Mexico, authorities said.
Flash floods hit Veracruz state Saturday, a result of the now-downgraded tropical depression Earl, local officials said in a statement.
Before becoming a tropical storm and now a tropical depression, it was Hurricane Earl.
"The remnants of Hurricane Earl (now a tropical depression) are moving off the southwestern coast of Mexico and are expected to regain strength," CNN meteorologist Derek Van Dam said.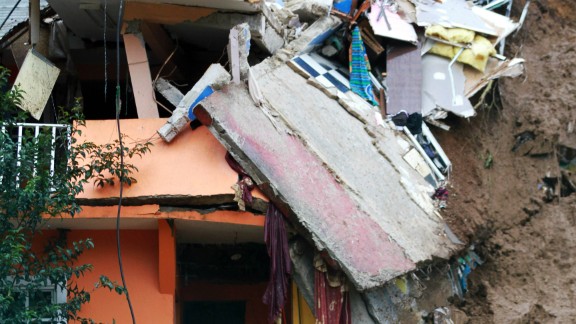 EDUARDO MURILLO/AFP/AFP/Getty Images
Most of the affected areas are in Coscomatepec and Tequila municipalities.
While the storm has been downgraded, the heavy rains will continue, forecasters said.
Hurricane Earl makes landfall in Belize
"The remnants of Earl are expected to produce an additional 2 to 4 inches of rainfall over portions of the Mexican states of Guerrero, Hidalgo, Oaxaca, Puebla, Tlaxcala and Veracruz through tonight," the National Hurricane Center said in an advisory Sunday. "These rains could result in life-threatening flash floods and mudslides."