Story highlights
The Trump campaign says it raised $80 million in July
But the campaign struggled to make a significant dent in tapping bigger donors
Donald Trump's campaign posted $80 million in fundraising last month in conjunction with the Republican Party, powered by a small-dollar program that is allowing him to slowly close the gap with Hillary Clinton.
The Trump campaign and its joint fundraising operation with the GOP now boast $74 million in cash-on-hand. That nears the $102 million the Democrats banked after their July fundraising, per Clinton campaign spokesman Josh Schwerin.
And with 80% of the Trump campaign's haul last month coming in through direct fundraising appeals, the success of its digital and direct mail operation is giving senior Republicans hope that their nominee can compensate for his poor relationship with traditional, deep-pocketed Republican donors to still compete with Clinton in the general election.
"Few Republicans can do that," Trump said of his low-dollar fundraising at a rally Wednesday evening in Jacksonville, Florida. "Maybe no Republican can do that."
Still, Trump continues to struggle mightily to collect checks from the country's top donors and continues to trail the Clinton campaign in fundraising and cash-on-hand totals despite not yet spending any money on TV advertising or significant investments in campaign infrastructure.
Trump's July fundraising haul marks an uptick from the $51 million the campaign and party pulled in June. Those contributions rolled in after the Trump campaign aggressively increased the number of fundraising emails it sent to supporters, including direct appeals from Trump, his children and other top surrogates.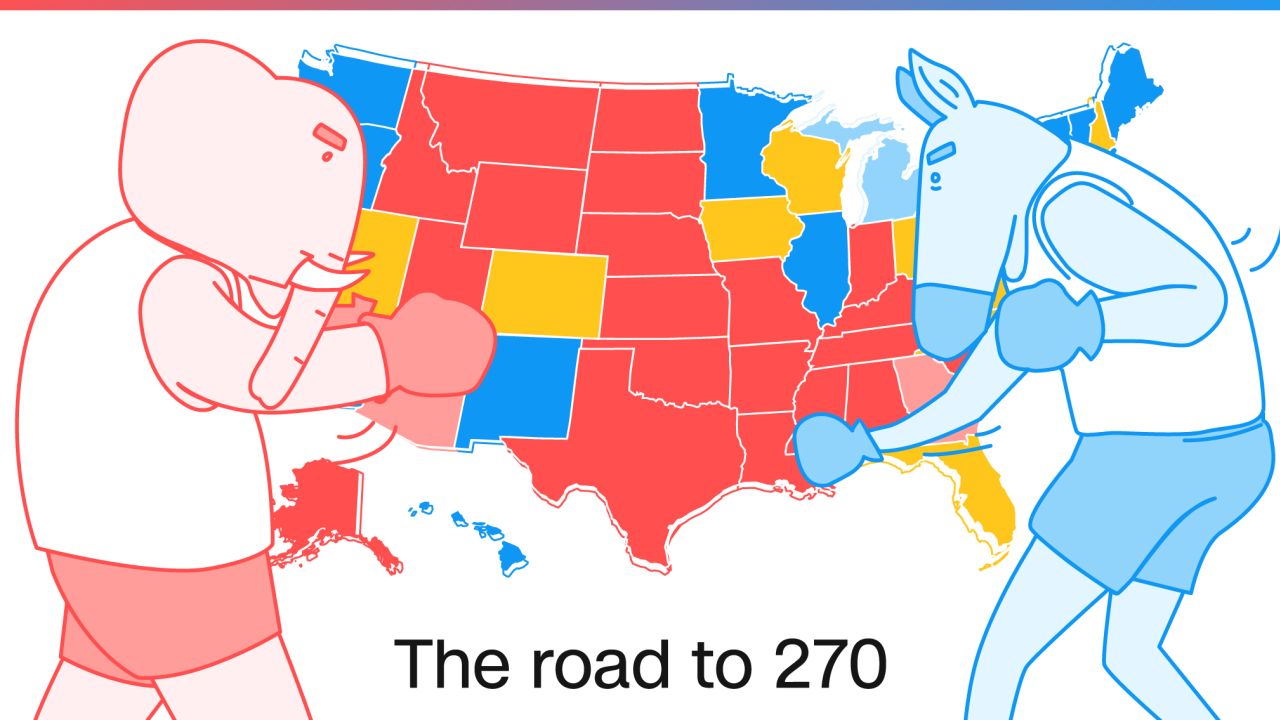 The campaign did not say how much of the money was raised by Trump's official campaign as opposed to the Victory Fund. Yet a substantial majority of the $64 million raised through digital and mail programs will head to the campaign, while fairly little of the cash directed to Trump Victory – which can accept larger checks – will funnel to the campaign.
Trump stands to have more financial independence than he did a month ago, when almost half of the $51 million he raised went to the Republican National Committee, not his campaign.
"We are extremely proud of our 69% growth in small-dollar donations which shows the broad-based support of over one million donors across America. Our volunteers and contributors are clearly committed to electing Donald J. Trump as President in November," the Trump campaign's finance chairman, Steven Mnuchin, said in a statement.
Still, the campaign struggled to make a significant dent in tapping bigger donors, raising just $16 million through 20 fundraising events in July, just 20% of the campaign's July fundraising total. Fundraising events typically require a $1 million minimum in contributions to earn a candidate's time.
Trump also funneled an additional $2 million of his own money into his campaign operation in a dollar-matching fundraising drive, bringing his total contributions to his campaign over the last year to just over $56 million, the campaign announced.
The campaign's announcement of its fundraising haul came after Trump repeatedly touted that his campaign raised $35.8 million in small donations in the last month.
Trump spokesman Jason Miller declined to explain the discrepancy between the campaign's press release and Trump's words on the stump.
Clinton's campaign again outpaced the Trump campaign's fundraising efforts, pulling in $90 million last month, the Democrat's campaign said Tuesday, announcing its strongest fundraising month yet.
The Clinton campaign has $58 million cash-on-hand, the campaign said.
CNN's Dan Merica contributed to this report.