Story highlights
"First we've got the water crisis, now it's the trash. What's next?" a Flint resident asks WJRT
Officials will decide who will get a long-term trash collection contract on August 10
The stench of rotting garbage that has permeated the streets of Flint, Michigan, will soon waft away – at least temporarily.
Trash pickup will resume Tuesday after the city reached an interim agreement with Republic Services, the city said on its website.
Garbage collection was suspended after the city failed to reach a long-term agreement when its previous contract expired.
Mayor Karen Weaver had issued a statement Saturday asking residents to not leave their garbage on the curb. But many either didn't see or didn't heed her request.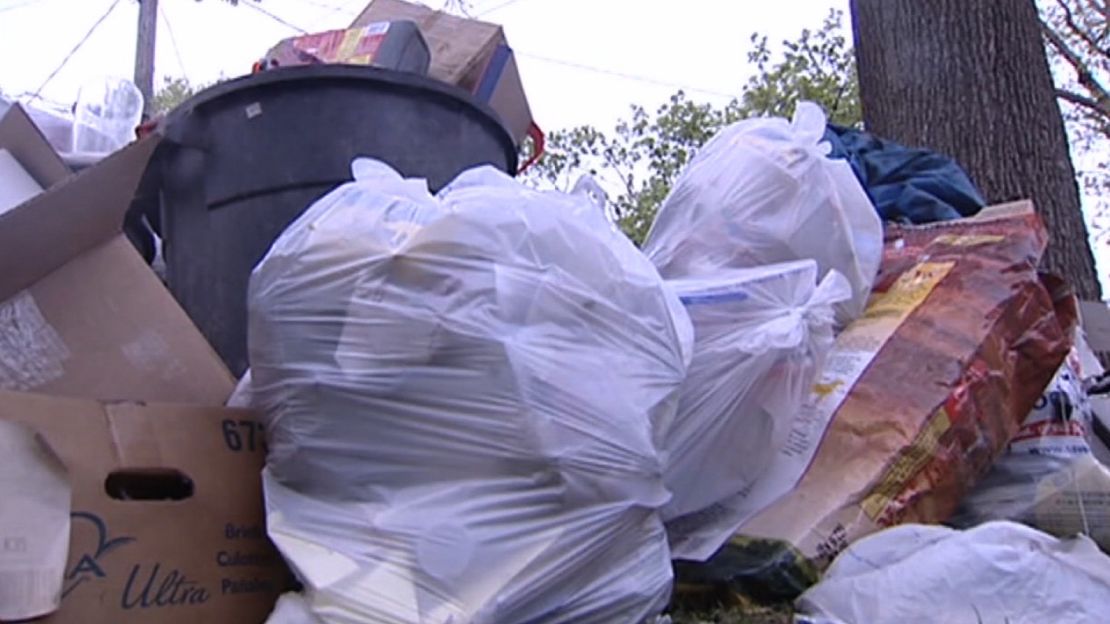 That led to mounds of garbage along the streets, baking in the summer heat.
"What do we do with the trash?" Dominique Jenkins asked CNN affiliate WJRT. "We leave it outside, let the animals tear it apart? What do we do with it? It's terrible."
Jenkins said she saw the mayor's memo. But all she wants is a solution.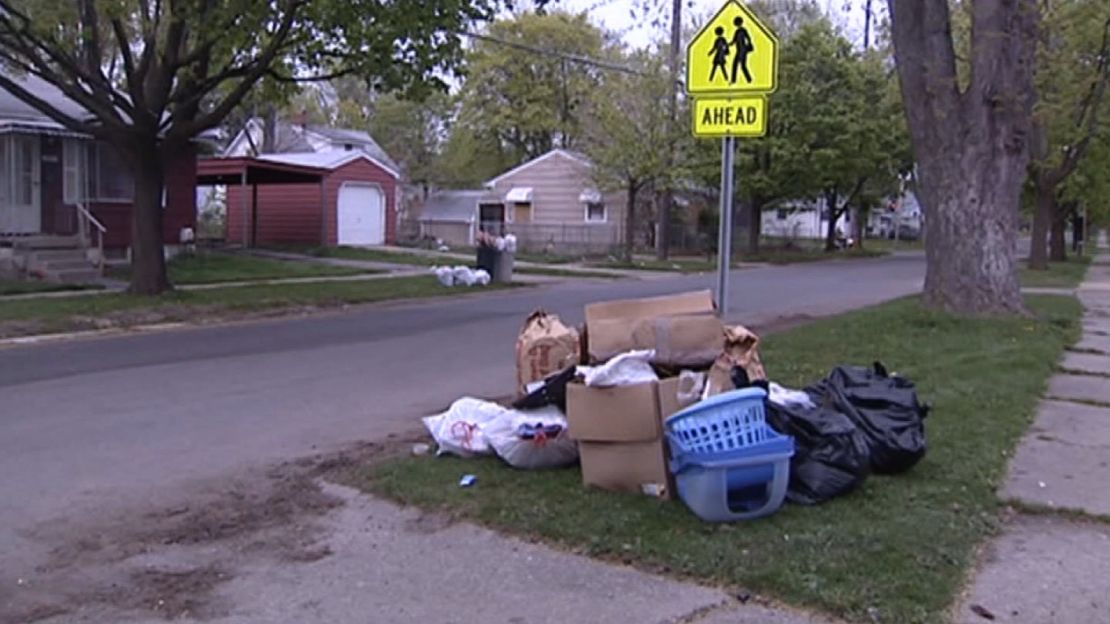 "I just want it picked up, honestly. I don't care who picks it up."
The temporary agreement will stay in place until Friday, August 12, the city said. Trash collection will be delayed by one day for the rest of the week and should be back on schedule next week.
Officials will meet August 10 to decide which company will be awarded a long-term contract for garbage collection.
"My main objective is to do what's best for the citizens and the City of Flint," the mayor said in a statement. "Members of city council and I may have different views on what that is, but residents should not be inconvenienced because of it."
Flint is still reeling from another noxious situation – a water crisis that caused lead poisoning in some children.
In an attempt to save money, the state of Michigan in 2014 switched Flint's water supply from Lake Huron to the Flint River, a tributary notorious for its filth.
The Department of Environmental Quality failed to treat the corrosive water, which ate into the city's iron and lead pipes, causing lead to leach into the drinking water.
Last year, researchers and medical personnel discovered high levels of lead in Flint residents, especially children. Lead has been tied to a host of medical problems, especially in the nervous system.
On Friday, six current and former state employees, including the woman in charge of drinking water quality, were charged in a widening criminal investigation into the crisis. The allegations show a concerted effort to cover up warning signs of lead poisoning, according to prosecutors.
The investigation, so far encompassing more than 200 interviews and nearly eight months, is not over.
Additional charges could be forthcoming, state Attorney General Bill Schuette told reporters. He compared the matter to a mob investigation, which never starts "at the top."
Jenkins told WJRT she can't believe what's happened to her city.
"First we've got the water crisis, now it's the trash," she said. "What's next?"