Editor's Note: Peniel Joseph is the Barbara Jordan Chair in Political Values and Ethics and the founding director of the Center for the Study of Race and Democracy at the LBJ School of Public Affairs at the University of Texas at Austin, where he is also a professor of history. He is the author of several books, most recently "Stokely: A Life." The views expressed here are his.
Story highlights
The Democratic Party convention has been taking place this week
Peniel Joseph: Hillary Clinton preached a philosophy of empathy
America's halting efforts to confront the nation's original sin of slavery and continuing systemic transgressions against blacks and people of color dominated the Democratic National Convention in Philadelphia this week.
Against the backdrop of a presidential election whose outcome will largely be decided by the energy, organizing, and turnout of African Americans, especially black women, it was fitting that first lady Michelle Obama laid down the racial justice gauntlet in a speech as deftly written as it was passionately delivered.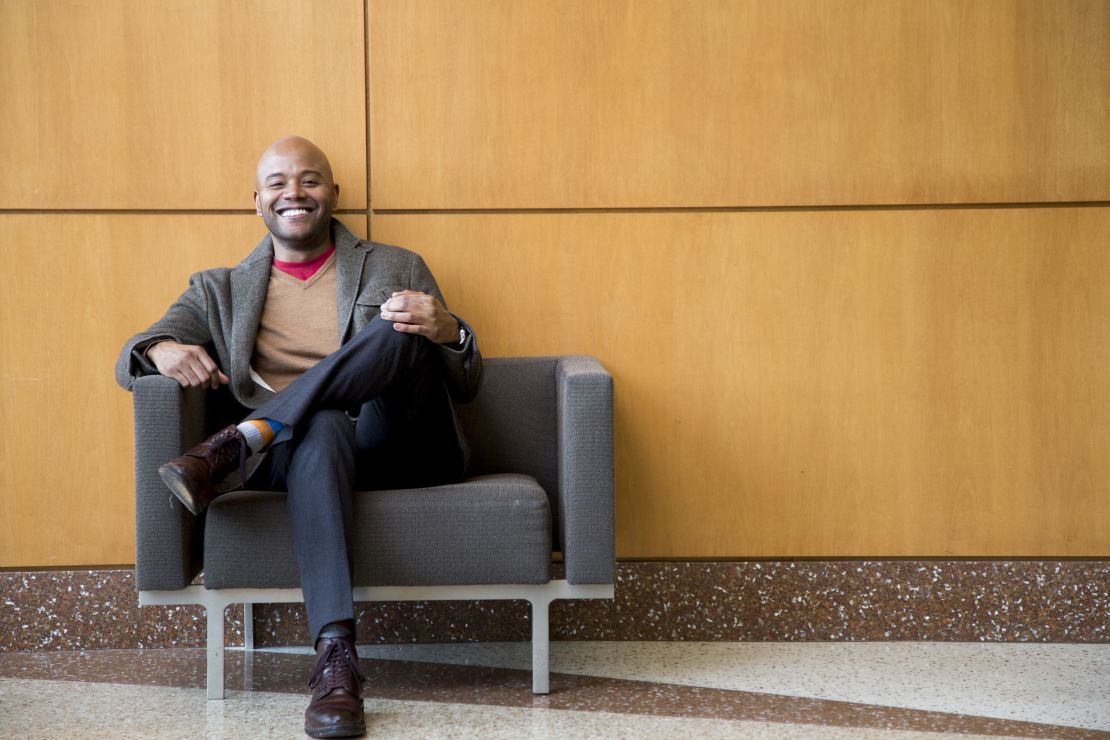 The nation's first black first lady trumpeted Hillary Clinton's qualification to be president in a speech that doubled as a critique of Donald Trump's dystopian world of vulgar rhetoric and his constituency of race-baiters, immigrant haters, and Black Lives Matter scapegoaters. In strikingly personal terms, America's mom-in-chief poignantly recalled explaining to daughters Sasha and Malia how to respond to "the hateful language they hear from" a variety of media outlets and public figures: "Our motto is when they go low, we go high."
The first lady's most controversial remarks were also her most historically resonant. Obama placed herself along a historical continuum as part of "the story of generations of people who felt the lash of bondage, the shame of servitude, the sting of segregation, but who kept on striving and hoping and doing what needed to be done so that today I wake up every morning in a house that was built by slaves."
This last line cuts to the heart of our democratic ideals, strivings, disagreements, and disappointments. That a black woman could publicly express these truths reflects less of an example of racial progress than the peculiar circumstances of the 2016 election, one wherein the Democratic Party has become the nation's de facto multiracial political party. The racial makeup of the Obama coalition between 2008 and 2012 became darker, with the president's share of white voters declining from 43% to 39%. Remarkably, black voter participation increased by almost two million, roughly the same amount of decrease in white voter turnout. For the first time in American history, the percentage of black voter participation surpassed whites.
The combined energies of the Black Lives Matter and Bernie Sanders movements have highlighted the precarious nature of the Obama coalition as it faces its first national test in an election where Barack Obama is no longer on the ballot. African Americans and voters of color are expected to vote for an all-white ticket of two center-left Democrats in a party that is increasingly reliant on black women voters.
The party's efforts to ameliorate these tensions resulted in multiple strategic and substantive displays of multiracial unity in Philadelphia, most notably when African American mothers of victims of police shootings appeared on stage. The "Mothers of the Movement," as they have been nicknamed shared brief moments of their stories with one proclaiming that "Hillary Clinton isn't afraid to say that Black Lives Matter."