Story highlights
Chan Ho-tin is with the separatist Hong Kong National Party
Hong Kong says he would not be able to "uphold Basic Law"
A top leadership candidate in Hong Kong has been banned from running in the upcoming elections after the government declared he "cannot possibly fulfill his duties as a legislator" while also pledging allegiance to his pro-independence party.
Chan Ho-tin of the Hong Kong National Party is part of a separatist movement that is largely on the fringe but gaining momentum ahead of the September election.
Election officers have issued warnings to all candidates that they must vow to uphold Hong Kong's mini-constitution, officially called the Basic Law. It's a doctrine that includes a declaration stating the city is an "inalienable" part of China.
Before being disqualified, Chan signed the pledge to uphold the Basic Law, which has governed Hong Kong since the former British colony was handed back to China in 1997.
But Hong Kong authorities were skeptical, and Saturday they declared that Chan's party is "inconsistent with the constitutional and legal status of the Hong Kong Special Administrative Region."
They added that "if a person advocates or promotes the independence of the HKSAR, he cannot possibly uphold the Basic Law."
The Hong Kong National Party responded with a statement saying it is "truly proud" to be the "first party to be barred from a democratic election by the Communist colonial government of Hong Kong."
The party calls for revoking Basic Law and the Sino-British Joint Declaration and establishing a new constitution.
Many of the Hong Kong National Party followers come from a spontaneous revolution that began in 2014 but has since dwindled in momentum.
Since the handover from Britain, Hong Kong has been governed under China's principle of "one country, two systems" – giving it rights and freedom unseen in the mainland and paving the way for a generation of protesters.
But in September 2014, in the heart of Hong Kong, something changed.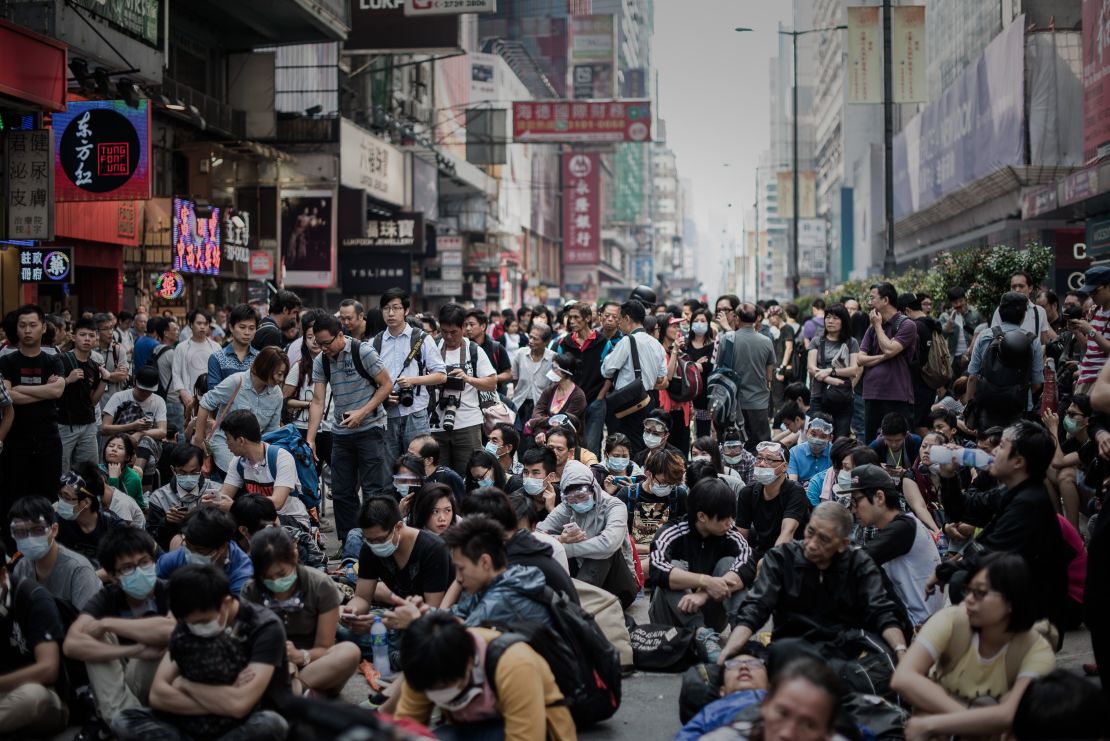 Police in riot gear moved in on peaceful pro-democracy protesters, using tear gas to disperse the crowds.
From these clashes emerged the Umbrella Movement, named for the umbrellas the protesters used to shield themselves from the tear gas and pepper spray.
For 79 days, thousands of protesters occupied Hong Kong's financial district and elsewhere to demand true universal suffrage – one person, one vote, without the interference of Beijing.
But their demonstrations failed, and true democracy remains elusive.
Since then, there have been growing concerns that Beijing is increasingly asserting its authority over Hong Kong, and many young activists avoid travel into mainland China.
CNN's Kristie Lu Stout and Vivian Kam contributed to this report