Story highlights
Miss Cleo was born Youree Dell Harris
She died of cancer on Tuesday at age 53
Youree Dell Harris, better known as "Miss Cleo" the pitchwoman for the Psychic Readers Network, died Tuesday of cancer, according to an attorney for her family.
Harris, 53, was surrounded by family and close friends when she died in Palm Beach, Florida, said attorney William J. Cone.
"She remained a pillar of strength throughout. She has touched so many lives, both within her family and in the community," Cone said in a statement. "She will be dearly missed by us all."
Harris became the face of the famous TV infomercials in the late 1990s. With her enthusiastic "Call me now!" catch phrase, Jamaican accent and head wraps, Harris was promoted as the psychic "Miss Cleo" who could read tarot cards and predict the future.
"She's become a household name simply by the sheer force of her psychic gifts, which she's honed since she was a little girl in the Caribbean," the company's site advertised at the time. "Born in the Trelawny section of Jamaica, Miss Cleo says she noticed at a very young age that she had unique talents."
Photos: People we lost in 2016
Photos: People we lost in 2016
Photos: People we lost in 2016
Photos: People we lost in 2016
Photos: People we lost in 2016
Photos: People we lost in 2016
Photos: People we lost in 2016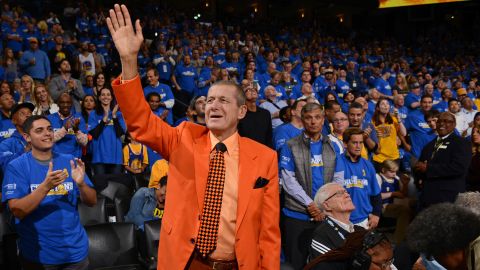 Photos: People we lost in 2016
Photos: People we lost in 2016
Photos: People we lost in 2016
Photos: People we lost in 2016
Photos: People we lost in 2016
Photos: People we lost in 2016
Photos: People we lost in 2016
Photos: People we lost in 2016
Photos: People we lost in 2016