Story highlights
Since 1980, a man versus horse race has been staged in Wales; horses usually, but not always, win
Most animals are faster than humans, but our big brains, endurance and ability to sweat give us a competitive edge
The Fit Nation special with all 8 races will air on Saturday, Nov. 19 at 2:30 p.m. ET.
(CNN) —
Humans have been chasing animals for their entire existence. Racing against them wasn't a matter of sport, but necessity, as our ancestors simply needed the food.
Most animals on Earth are faster than we are, but our proportionally bigger brains, endurance and ability to sweat give us a competitive advantage over them. This means that if you can stay committed to running long enough, you can eventually catch up to any beast because they tire out. That classic tortoise-versus-hare strategy, along with some crude weapons, is basically how we caught lunch until humans started riding horses at least 4,000 year ago.
Horses, domesticated as early 3500 B.C. and pulling chariots no later than 2000 B.C., were particularly worth the chase. Tamed and later bred for strength and speed, horses weren't just useful around a farm and in battle, they were transportation. Until the train was invented in the late 1700s, riding or being pulled by a horse was the fastest a human could move on land.
Horse-based sports have just as long a history. In the ancient Olympics, horse competitions (chariot and riding) were among the most prestigious of them all. Chariot racing was all the rage in the Roman Empire, and later came medieval jousting and modern thoroughbred racing.
But in 1980, man-versus-horse racing as an organized, internationally respected competition had its birth in a rural town in Wales in the United Kingdom.
A foot (and hoof) race between human and horse may sound like no contest. Horses are faster than humans by a lot, but our endurance and perspiration help us equal our equine competitors.
So, when you're talking marathon-length distances, humans do have a shot, especially if the conditions are favorable, such as hot temperatures and hard, dry conditions.
Man vs. horse
That argument over whether humans or horses are faster, and over what distance, found its way to the backroom of a hotel pub in 1980, in the town of Llanwrtyd Wells, Wales. The town bills itself as the smallest in Britain, with around 900 residents.
According to local lore, the manager of the pub at the time, Gordon Green, overheard the debate between two customers and was inspired to organize an annual cross-country race: the Man vs. Horse Marathon. He hoped the uniqueness of the race might be good for business, but also wanted the chance to prove that – under the right conditions – a human could actually beat a horse.
It only took 24 years to prove it.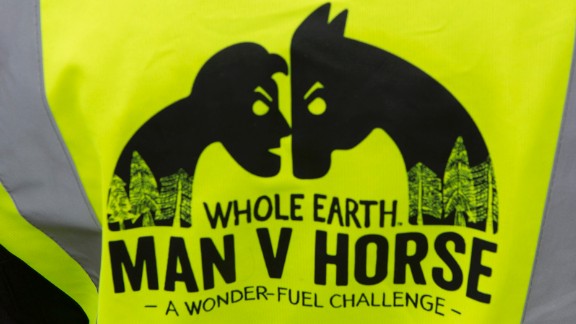 Photos: Man vs. horse: A racing rivalry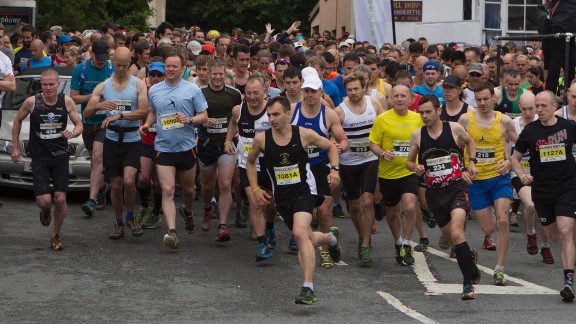 Photos: Man vs. horse: A racing rivalry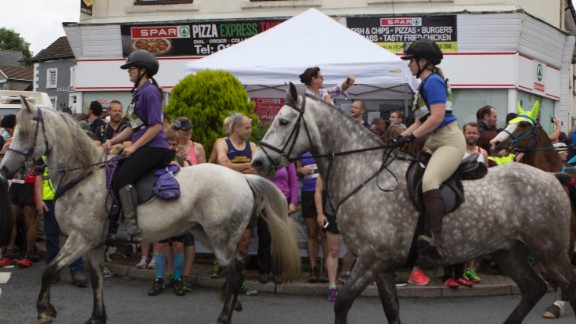 Photos: Man vs. horse: A racing rivalry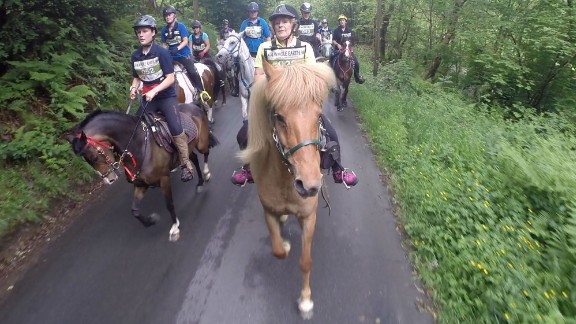 Photos: Man vs. horse: A racing rivalry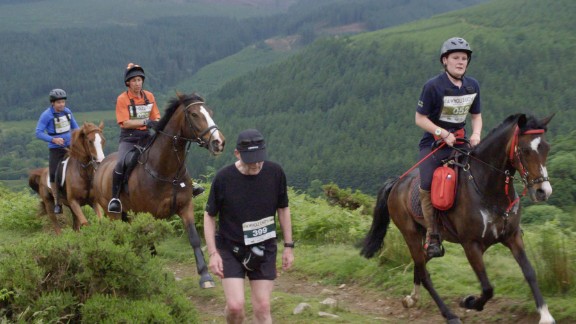 Photos: Man vs. horse: A racing rivalry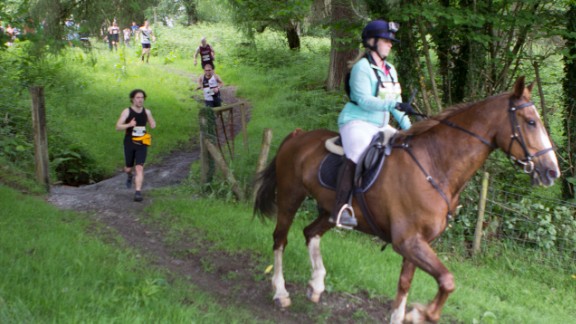 Photos: Man vs. horse: A racing rivalry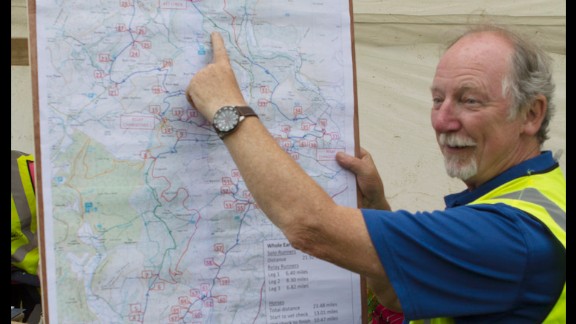 Photos: Man vs. horse: A racing rivalry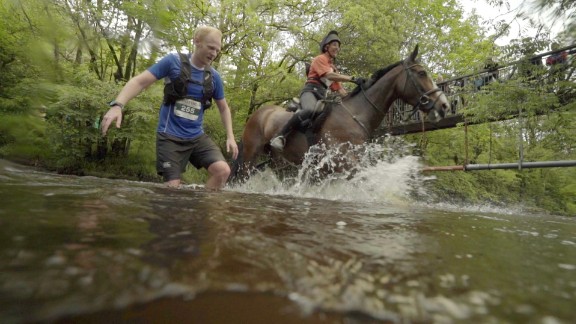 Photos: Man vs. horse: A racing rivalry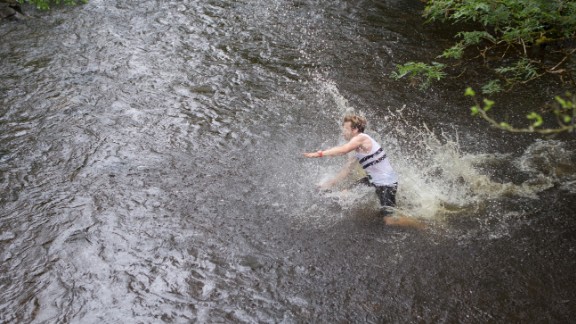 Photos: Man vs. horse: A racing rivalry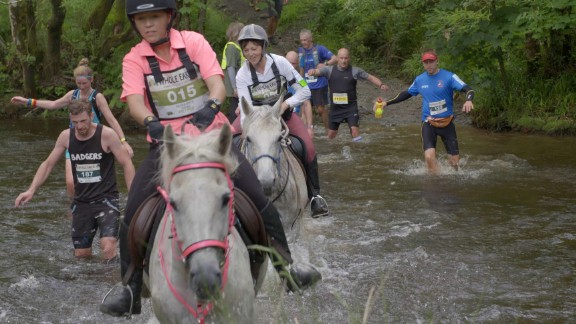 Photos: Man vs. horse: A racing rivalry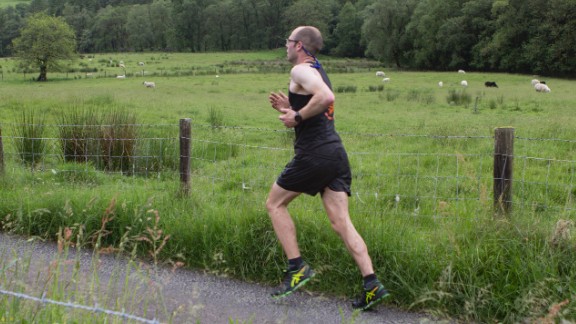 Photos: Man vs. horse: A racing rivalry
Photos: Man vs. horse: A racing rivalry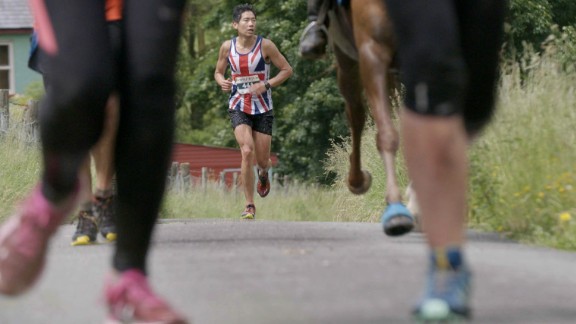 Photos: Man vs. horse: A racing rivalry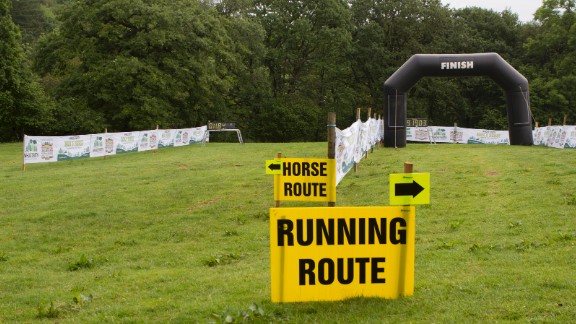 Photos: Man vs. horse: A racing rivalry