Story highlights
"Who cares? Who cares?" Gingrich asked
"Most of the people criticizing her can't speak five languages," he said
Former House Speaker Newt Gingrich asked Wednesday "who cares" whether Melania Trump plagiarized a Michelle Obama speech from 2008 in her Republican National Committee address.
"Who cares? Who cares?" Gingrich told CNN's Jamie Gangel. "The fact is Melania gave a good speech. She is stunningly attractive. She is stunningly articulate. Most of the people criticizing her can't speak five languages. She's a bright person."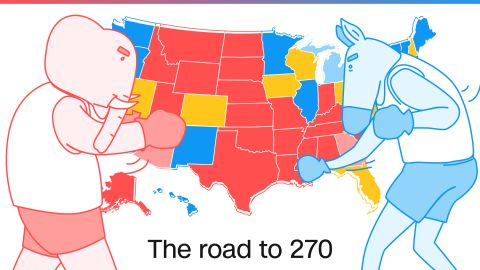 Donald Trump's presidential campaign said it doesn't plan to fire anybody or to take disciplinary action over the controversy surrounding plagiarism of the future first lady's speech, CNN learned Tuesday, and campaign chairman Paul Manafort continued to dismiss the allegations Wednesday.
Trump's campaign had been trying to move on without further addressing questions about the Monday night speech, which headlined the Republican National Convention's opening night, and closely mirrored a portion of Michelle Obama's address to the Democratic National Convention in 2008.
On Wednesday, though, Trump addressed the issue in a tweet.
"Good news is Melania's speech got more publicity than any in the history of politics especially if you believe that all press is good press!"
Gingrich, who was on the short list as Donald Trump's vice presidential pick, suggested that the similarities between the speeches were a "glitch."
"Instead of saying in the middle of an extraordinary, triumphant moment, there's a glitch," he said. "The glitch becomes the story."