Story highlights
Michael D'Antonio: Donald Trump has often leaned on his family to bolster his brand
More than any family member, Ivanka Trump has been an ardent and relentless supporter, he says
(CNN) —
Still, the whole idea of a different kind of Donald Trump defies the self-branding he has practiced this far. The original Trump is the one who doubles down on outrageous statements, refuses to apologize and wants to be viewed as unwavering. He is the one who garnered more than 13 million primary votes and vanquished 16 rival Republicans. One therefore has to wonder if a more politically correct, moderate Trump might actually lose more ground as his core followers come to doubt his convictions. If this happens, don't expect Trump to waste any time bringing Lewandowski back, because if there's one person he trusts more than his own children, it's himself.
A man who conducts his life as if it's a television show, Donald Trump talked about making the convention an exciting, star-studded affair. To compensate for the fact that many leading members of the party – the Bushes, John McCain, Mitt Romney, etc. – declined to attend, Trump considered his famous friends. Various football stars, including conservative Christian icon Tim Tebow, nixed this idea. Party officials cited a manslaughter conviction to bar boxing promoter Don King.
Left with lesser lights including TV actor Scott Baio and someone from "Duck Dynasty," Trump did what comes naturally – he turned to members of his family. They would require little polishing before taking the stage. Better still was the fact that they would say whatever the dramatist/patriarch needed them to say.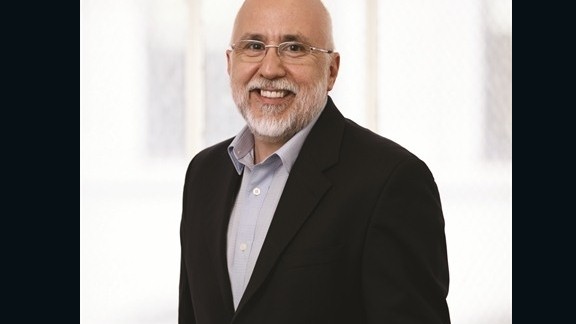 Toni Raiten-D'Antonio
This is by no means the first time Trump has leaned on his family to bolster his brand.
America was in the midst of a star spangled celebration of its bicentennial when The New York Times announced the arrival of a dashing new business leader who "looks ever so much like Robert Redford" and was the talk of the local real estate community. One main source of praise for the mogul was his father. "He has great vision, and everything he touches seems to turn to gold," said Fred Trump, founder of the family real estate empire. He also noted that, "Donald is the smartest person I know."
Coming from his father, the endorsement was hardly man-bites-dog news, but the Times went with it anyway. The paper of record also reported that the young Trump was worth $200 million, and that he was dating "slinky fashion models." The wealth was actually controlled by the elder Trump, not Donald. As for Trump's claim that he was dating models, only he knows the truth. However the big truth revealed in November 1976 was that Trump could offer his own dad as a source for the press to quote, and even the august Times was willing to play along. This despite the fact that one independent source, a banker, described Trump as "totally overrated" and "obnoxious."
Having been rewarded the first time he used his family to generate positive publicity, Trump made it a staple of his recipe for generating publicity. He offered his first wife, Ivana, for a fawning report on their stylish Manhattan home. In photos and on TV, she beamed with adoration. Daughter Ivanka wasn't quoted but appeared in photos before she was 10. In 1996, when she was 15, Vanity Fair published a picture of her seated on her father's lap and reaching her hand up to hold his face.
The Trump family members were deemed interesting because Donald was forever making headlines with his businesses and controversies. Money and fame made them something akin to royalty, and the object of fascination for the press. As members of a tight clan, they invariably expressed loyalty and support for Donald. (Of course, they were also his dependents, in line to inherit shares of a very large estate.)
Rarely has any member of the Trump family shown anything but the utmost loyalty. One example arose during the sex scandal that ended the first Trump marriage. As the tabloid media fell into a frenzy of reporting, Ivana Trump fed less-than-flattering tidbits about her husband to favored reporters. For her part, the actress/model Marla Maples, who was the other woman in the triangle, proved herself ready to play the game. She had been reported as the source of the famous New York Post headline, "Best Sex I've Ever Had," which was the kind of evaluation Donald Trump would likely appreciate. Although she would later insist the Post quote was false, Maples reliably praised Trump in many other ways, such as telling Oprah Winfrey, "He's a very strong person. He's a very loving person. …"
Join us on Facebook.com/CNNOpinion.
The Trump family lineup
Maples will not be among the family members speaking at this week's convention, but Trump's third wife, Melania, will address the crowd in the hall and millions watching on television. Far less interested in the press spotlight than Ivanka and Marla were when they were Mrs. Trumps, she was born and raised in Slovenia and only learned to speak English as an adult. She has been largely absent from the presidential campaign but in January began submitting to a small number of interviews.
In the first, she told Harper's Bazaar, "I just believe he has what it takes to be an amazing president." Slated to speak on the first night of the convention, Melania Trump has defended her husband against critics who say he is extreme and authoritarian. "We know the truth. He's not Hitler," she said in May. "He wants to help America. He wants to unite people."
As a former fashion model, she fits perfectly into the Trump universe where the children, in-laws and grandchildren all seem to glow as if they were born ready for the camera. In fact, many Americans first got to know the Trumps on the reality TV shows "The Apprentice" and "Celebrity Apprentice," which Donald hosted for more than a decade. Ivanka, Donald Jr. and Eric Trump have each appeared on numerous episodes, establishing themselves as executives cast in their father's mold. Their performances reflected well on their father.
They have also proven to be perfect goodwill ambassadors for the senior Trump.
In my encounters with the children of Donald and Ivana Trump, they have come across as calmer, more thoughtful and even more dignified than their dad. But although they seemed ready to run the family business in a quieter and more deliberate way than their father when the time comes, they were also extremely loyal, perhaps in a practiced way, to their father's image. They praised his judgment and with a touch of the family style described his as a "super genius" (Eric) and "a machine" (Donald Jr.) and a man of "vision" (Ivanka).
Tiffany Trump, Marla's daughter, is the least public of the siblings and will appear on Tuesday night just before Donald Jr. She will almost certainly confine herself to warm commentary about her father. Donald Jr., known as an avid hunter, can be expected to make an appeal to the Second Amendment crowd. On Wednesday, Eric, whose business interests revolve around finance, will probably discuss jobs and the economy. Last will come Ivanka, on the night her father accepts the nomination.
The truth is that Ivanka Trump is the co-star in all this.
More than any member of the family, she has served as an ardent and relentless supporter. When her brothers have allowed that their father may have made some mistakes and could be an over-the-top self-promoter, Ivanka has steadfastly refused to recognize anything less-than-perfect in the world her father created. This was true even when it came to the aesthetic of Trump Tower, which renowned architecture critic Ada Louise Huxtable had described as "posh ladies' powder-room decor." Ivanka bristled at the suggestion that all the rose-colored marble and brass were a bit much.
"You look at the marble, there's not an imperfection. There's not a crack. The grouting is perfect," she said.
Never does Ivanka Trump sound more like her father, who is a master of spin, than when she rises to his defense. After nearly a year of candidate Trump's inflammatory remarks about Mexican immigrants, Muslims and his fellow Republicans, his daughter said, "He has elevated" the political conversation. "He has created a dialogue around issues," she added, "which really is a powerful thing,"
If all goes according to the plans published Sunday, Ivanka Trump will introduce her father to the cheers of the delegates at the final session of the convention. By the end of the night, when she and the extended clan join the candidate on the platform, viewers may feel familiar with them. But given the constraints the Trumps have been under, playing roles that support the star, we surely know the Kardashians far better.
Michael D'Antonio is the author of the new book "The Truth About Trump." The opinions expressed in this commentary are his.