Editor's Note: Danny Cevallos (@CevallosLaw) is a CNN legal analyst and a personal injury and criminal defense attorney admitted to practice in Pennsylvania and the U.S. Virgin Islands. The opinions expressed in this commentary are his.
Story highlights
Danny Cevallos: Turkish President wants political rival living in Pennsylvania extradited over coup attempt. Can he do that?
Every extradition request becomes a case-by-case analysis, guided by moment's prevailing international political winds, he says
Turkish President Recep Tayyip Erdogan has blamed last weekend's failed military coup on Fethullah Gulen, a reclusive 75-year old Turkish imam living in self-imposed exile in Saylorsburg, Pennsylvania.
Erdogan has demanded the United States arrest Gulen or return him to Turkey – that is, extradite him. The Turkish government will submit a formal written request for the cleric's extradition within days, Erdogan told CNN's Becky Anderson.
Extradition is the process by which a person charged with or convicted of a crime under the law of one country is found in another country and returned for trial and punishment.
Generally, in the United States, extradition may be granted only pursuant to a treaty. The decision on whether to extradite traditionally involves a three-part analysis: First, the offense must be an "extraditable act." Second, there must be "double criminality." Third, the requesting state must comply with a principle called "specialty."
'Extraditable' acts
The United States alone has entered into more than 100 treaties with different countries, each with their own language. Each is also externally influenced by the state of relations with that country, too.
Within all the uncertainty, there are two ways nations decide whether an act is "extraditable." A treaty – such as that between the United States and Turkey – might specifically identify extraditable acts, such as murder or manslaughter, in a checklist. Alternatively, it might list extraditable offenses very generally by reference to the severity of punishment.
So, the crimes alleged by Turkey will have to be "extraditable" acts under the U.S.-Turkey treaty, which spells out specific extraditable acts. Treason – such as that implied by Erdogan's demand for Gulen's extradition – does not appear in the treaty. That omission might not automatically rule it out, because an extraditable act is also defined as one punishable under both countries' laws by a loss of liberty exceeding one year, or by a more severe penalty – that is, by the act's length of punishment.

'Dual' criminality
The "dual" or "double" criminality requirement just means that the alleged crime is illegal in both countries. This rule does not require that the definitions or punishment for foreign offenses be identical to ours.
Once again, the crimes Turkey alleges that Gulen must answer for will be critical here. If the notoriously Internet-averse President alleges that criticism of the government on social media is a crime, that's not likely to satisfy dual criminality. Nasty speech on Twitter is not only legal in the United States, it's a national pastime.

On the other hand, the Turkish President could simply allege pre-approved crimes straight from the appendix of the treaty: Conspiracy? Malicious damage to property? Arson? Check, check, and check. They're all in the treaty.
'Specialty'
The "specialty" requirement could be renamed to the more cumbersome but more descriptive: "Don't lie to us about what you're going to prosecute this guy for to trick us into giving him back to you." This principle assures a surrendering country that the extradited defendant will be tried for the crimes on which extradition has been granted, and none other.

If the requested country suspects the requesting country is going to pull a switcheroo with the charges, extradition can be denied.
This rule is designed to protect the defendant, but let's face it, it's designed to protect the requested country – in this case, the United States – from looking really gullible, too. No country wants to be duped into returning a defendant who really deserved protection.

The political offense exception
As long as Turkey can satisfy all the elements of extradition, the United States must return Gulen to Turkey, right?
Not necessarily. International law and treaties are no different than our own domestic laws: There are always exceptions to the rule. In the world of extradition, the "political offense" is a class of crimes that are excepted from extradition treaties.
Since political offenses can be viewed as part of a struggle for political change in a nation, they feel different than other crimes, because of a number of modern beliefs. The first is that individuals have a right to political activism to foster political change, which is more legitimate than common criminal activity.
Then there is a concern that an extradited rebel may be unfairly tried and punished because of his or her political opinions.
Finally, there's the notion that governments should not intervene in the internal political struggles of other nations. (Paradoxically, one might argue that the surest way for a requested country to avoid "getting involved" in foreign political struggles is to return a defendant immediately upon request and not to have a "political offense" exception at all.)
The political offense exception makes sense in theory. The problem is defining it in practice. On the one hand, a leader of a political protest or a rally might be accused of sedition, incitement to riot and maybe even trespass. People engaging in political speech often encroach upon these crimes as part of their activism. On the other end of the spectrum is the mass killer who drives a truck into a crowd of innocents, motivated by some sincerely held political belief. We can't treat these crimes as the same class of "political offense." The former is only nominally criminal, while the latter is the worst evil imaginable.
Join us on Facebook.com/CNNOpinion.
Read CNNOpinion's Flipboard magazine.
Pure and relative political offenses
Courts recognize two classes of political offenses: pure political offenses and relative ones.
Pure political offenses are committed against the state and are not like ordinary crime. Think treason, sedition and espionage. By contrast, a relative political offense is a common crime, committed with political motives.
For example, in 1971 some activists burglarized an FBI office in Pennsylvania, stealing only documents and mailing them anonymously to reporters. Burglary is a very serious crime in Pennsylvania, but this was only nominally a "burglary."
It was really an act of civil disobedience and political protest – cherished ideals in our country. It's not always easy to separate the political conduct from the crime though.
The U.S.-Turkey treaty provides some guidance on political offenses. Article 22 provides that extradition may be refused if the proceedings concern an offense that the United States (in this case) considers to be a political offense, or a purely military offense that is not ordinarily considered a crime.
So then, as long as the United States deems the crime "political," it can legally refuse to extradite?
Once again: not necessarily. The same U.S.-Turkey treaty cryptically excludes some crimes from the protections of "political" offenses.
These include offenses for which proceedings are required under "multilateral international agreements" – which refers to anti-terrorism conventions. The treaty also denies "political" status to offenses against a head of state or members of their families.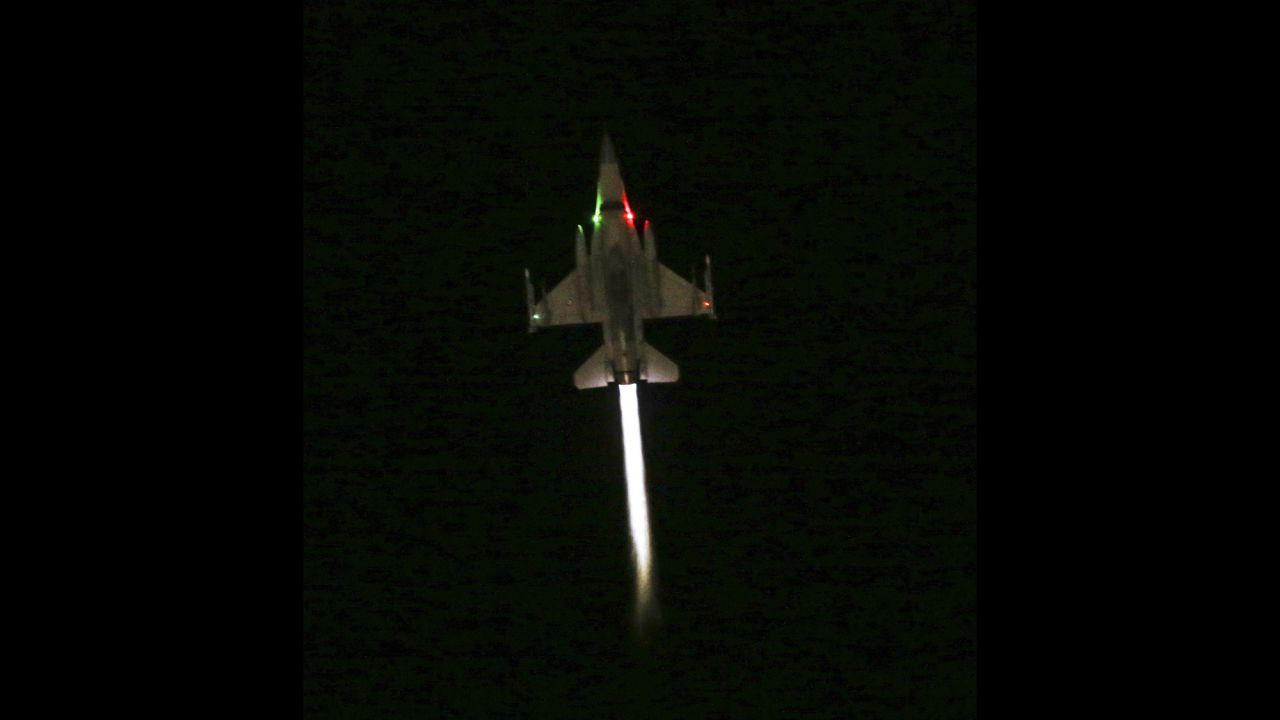 Failed military coup in Turkey
The U.S.-Turkey treaty essentially says: Yes, we recognize the "political offense" exception, but don't get carried away – it has its limits.
Plus, this is guidance that suffers from a lack of guidance. Couldn't any attempt to depose a leader be a crime "against the head of state"? It is back to semantics: Whatever Turkey wants to allege that this one man in Pennsylvania conspired or attempted to do, or actually did, will be critical in framing the argument for, or against, extradition.
Would the Pennsylvania imam be entitled to political protection? Gulen has steadfastly denied any involvement in the coup. Turkey's accusations could run the gamut though. Imagine, just for example a Turkish national in the United States provided moral encouragement and speech supportive of a coup in Turkey. That feels more like a purely political crime, and denying extradition would feel justified. After all, the United States does not like punishing speech in general, and particularly doesn't like punishing political speech.
It's easy to imagine the other end of the spectrum though: If some other, hypothetical Turkish national in the United States conspired somehow, with intent to have military helicopters strafe civilians on a bridge in that person's native country, well, that doesn't feel too "purely political" anymore. That feels like mass murder. That would be a scenario in which popular opinion might favor extradition.
And that's really the ultimate problem with extradition, and international law in general. Criminality really lies in the eye – and the geography – of the beholder.
The easy calls are rare. Extradition between countries is commonly complicated by unique and knotty treaties, multilayer exceptions to exceptions to rules and nebulous definitions of extraditable crimes. The result is that every extradition request becomes a case-by-case analysis, guided by the moment's prevailing international political winds.
Will Gulen be extradited to Turkey? Turkey's President insists he must be returned. The United States may also conclude Gulen can stay in Pennsylvania. And they both may be right.