Correction: In previous reporting regarding Mohammed Lahouaiej Bouhlel, the Nice, France, attacker, CNN quoted Corentin Delobel, a lawyer who said he had represented him in the past. Several French news outlets including CNN's affiliate, BFM, now report that Delobel in fact never represented Bouhlel. This article has been updated to remove comments about the attacker made by Delobel.
Story highlights
Prosecutor: Computer shows attacker had interest in "radical jihadist movement"
French Interior Minister Bernard Cazeneuve has said that any link between the man who killed 84 people in a brazen attack on Bastille Day in the French Riviera city of Nice and ISIS has "yet to be established."
Cazeneuve told RTL France that while ISIS has claimed responsibility for last week's truck rampage, which he called an attack "of a terrorist nature," it remained to be seen exactly how the attacker, Mohamed Lahouaiej Bouhlel, was connected to the Iraq and Syria-based jihadist group.
"What we want to know now is what were the links between the man who was behind this dreadful attack and the terrorist networks," Cazeneuve said.
"Those links, for the moment, have yet to be established by the investigation. So we must still be prudent with what we say on that subject."
Later, prosecutor François Molins said the attacker searched online for terrorist propaganda in the days before Thursday's attack, and a search of his personal computer yielded photos of dead bodies and fighters holding the ISIS flag.
"If no element at this stage shows the allegiance of Mohamed Lahouaiej Bouhlel nor links with individuals claiming to be from (ISIS), the use of his computer, as I've just detailed to you, illustrates an interest and, at this stage, we can say recent investigations into the jihadist radical movement," Molins told reporters.
However, the prosecutor said, Bouhlel was not a practicing Muslim. He had a history of eating pork, drinking alcohol, taking drugs, engaging in "promiscuous" sex and being "a particularly violent individual to his wife and children."
Anger at minute silence
Prime Minister Manuel Valls was met with boos from a huge crowd when he arrived Monday at a memorial in Nice for those killed last week.
There were shouts of "You're not wanted here!" and "You are the terrorist!" ahead of the one minute of silence that thousands observed.
Some in the crowd told CNN they felt the government had failed to provide enough security to stop the attack.
Further arrests made
On Sunday, French authorities arrested an Albanian couple in connection with the attack, a Paris prosecutor's office spokeswoman told CNN.
Agnes Thibault Lecuivre, a spokeswoman for the anti-terrorism prosecutor, did not provide details on the couple's connection to the terror attack.
French authorities said six people are in custody in connection with the attacks. Bouhlel's estranged wife was arrested at her apartment Friday and released Sunday morning without charge, her attorney, Jean-Yves Garino, told CNN. Garino said the woman, the mother of Bouhlel's three children, had not been in contact with the attacker since they were in the middle of divorce proceedings.
Bouhlel's estranged wife was arrested at her apartment Friday and released Sunday morning without charge, her attorney, Jean-Yves Garino, told CNN. Garino said the woman, the mother of Bouhlel's three children, had not been in contact with the attacker since they were in the middle of divorce proceedings.
Bouhlel was shot to death by police after he barreled down the crowded Promenade des Anglais for almost a mile, crushing and hitting people who had gathered to watch fireworks. More than 200 people were injured.
Prosecutors said Bouhlel sent a text message to someone just before the attack – telling them to "bring more weapons."
Authorities identified him by fingerprints after his identification card was found in the truck.
ISIS: 'Soldier' behind attack
ISIS' media group, Amaq Agency, said Saturday that an ISIS "soldier" carried out the attack.
In a statement, it said "the person … carried out the operation in response to calls to target nationals of the coalition which is fighting the Islamic State."
Bouhlel hadn't shown up on any anti-terrorist intelligence radar, French Interior Minister Bernard Cazeneuve said.
"He had never been the subject of any kind of file or indication of radicalization."
Bouhlel had no record of making militant statements, said Cazeneuve, the interior minister.
"It seems he became radicalized very quickly," Cazeneuve said Saturday, without offering specifics.
Walking Nice's trail of terror where so much blood was spilled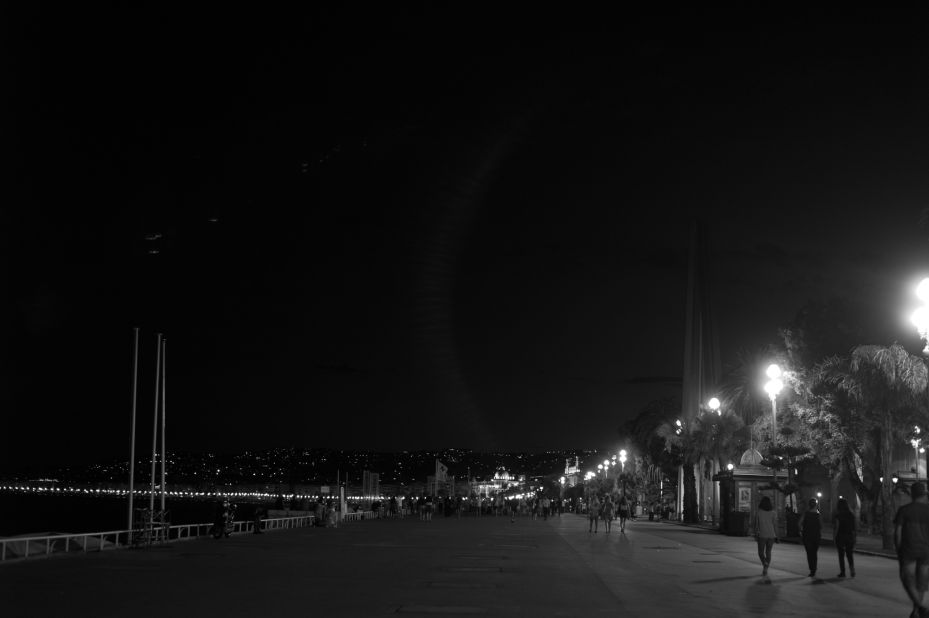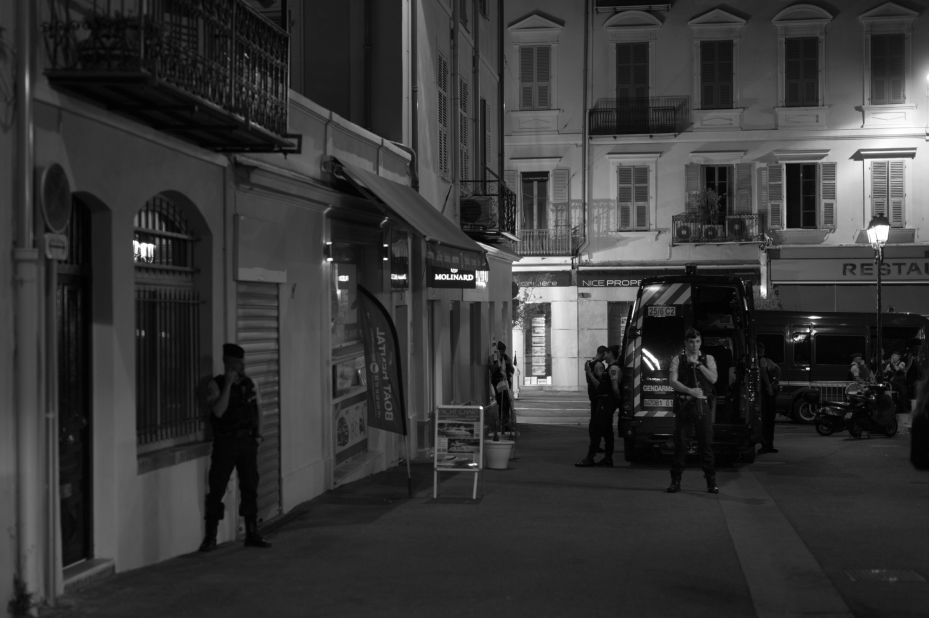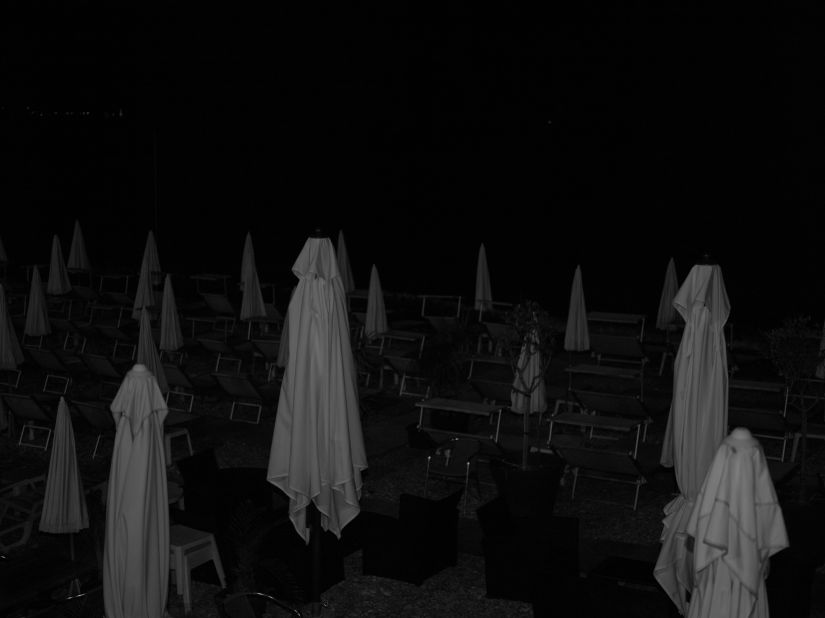 'Life just starts all over again': After the truck attack in Nice, France
Before the attack
The attacker sent a photo of himself from among the crowds celebrating Bastille Day shortly before he rammed his truck into them, his brother Jaber Bouhlel told CNN Arabic from his hometown of Msaken, Tunisia.
Mohamed Bouhlel seemed "so happy and there was no sign that he was planning for something bad," his brother said.
The family is not releasing the photo to the media.
Bouhlel's father said his son showed signs of mental health issues – having had multiple nervous breakdowns and exhibiting volatile behavior, said CNN terrorism analyst Paul Cruickshank.
Zakaria: Pandering, bigotry won't solve extremist threat
Threat to France
Cruickshank said "no country in the Western world is threatened more by jihadis and terrorism than France."
"This is a big step back here. They are absolutely exhausted after a year and a half of intense efforts to try and protect this country," he said.
"The painful reality here is that if it wasn't going to be this promenade, it would have been any other promenade."
France had put intense security in place for Euro 2016, the international soccer tournament that just ended. No major attacks occurred during the event.
About 85 people are still hospitalized in the wake of Thursday's attack, with 29 patients in intensive care, said Marisol Touraine, French minister of social affairs and health.
Touraine said 18 patients remain "between life and death," including one child.
Around 500 people in Nice have sought psychological support in the aftermath of the attack, she said.
Meanwhile, Nicolas Leslie, a University of California, Berkeley, student who had been missing after the attacks, is confirmed dead, the school said Sunday, relaying information it had received from the FBI. He is the third American confirmed killed in the Thursday attack. A father and son from Texas also died in the attack.
CNN's Margot Haddad and Will Ripley reported from Nice, and Euan McKirdy wrote from Hong Kong. CNN's Bex Wright, Peter Wilkinson, Jason Hanna, Slma Shelbayah, Dominique Heckels, Simon Cullen and Armelle De Oliveira contributed to this report.