On Friday, the photographer Alessandra Sanguinetti went to Nice, France. Her first impression, she said, was that it was "absolutely beautiful."
And that's true. Anyone, myself included, who has ever been to the southern French city will tell you: It's a place where the sunshine is surreal, the blue hue of the Mediterranean is majestic.
But Sanguinetti also experienced a Nice unlike the one most of us are familiar with.
"At first I didn't notice it since I was too baffled by the city – I have never been to Nice before," she said. "It looked like everybody was going about their normal lives."
What initially seemed like a city waking up and moving on from its previous night's nightmare – when a 31-year-old Tunisian native and Nice resident used a 20-ton truck as a weapon of mass killing – turned out to be something much different.
Near the Promenade des Anglais, for instance, Sanguinetti said people were hugging and leaving flowers after the deaths of at least 84 people who were celebrating Bastille Day there on Thursday.
"You feel very vulnerable when something like that happens," Sanguinetti said. "Bombs feel foreign, but, cars and trucks, you live with them every day."
It was during the nighttime, about 24 hours after the truck attack on the Promenade, that Sanguinetti said the atmosphere of the city really changed.
"Little by little, it started to change and I realized that the city was kind of eerie and quiet," she said. "When I talked to people there, they said they know the city and it seems very, very empty to them."
Looking at Sanguinetti's photographs, one can only imagine what a stark contrast they are to the sights on the Promenade just a day before: An area filled with residents and tourists. Not policemen and journalists. An area filled with life and laughter. Not death and silence.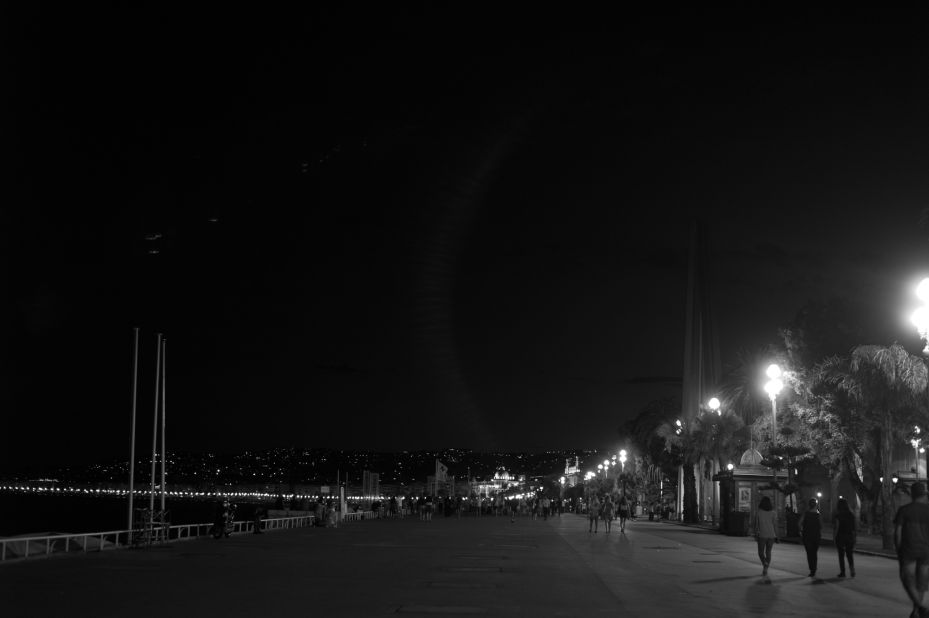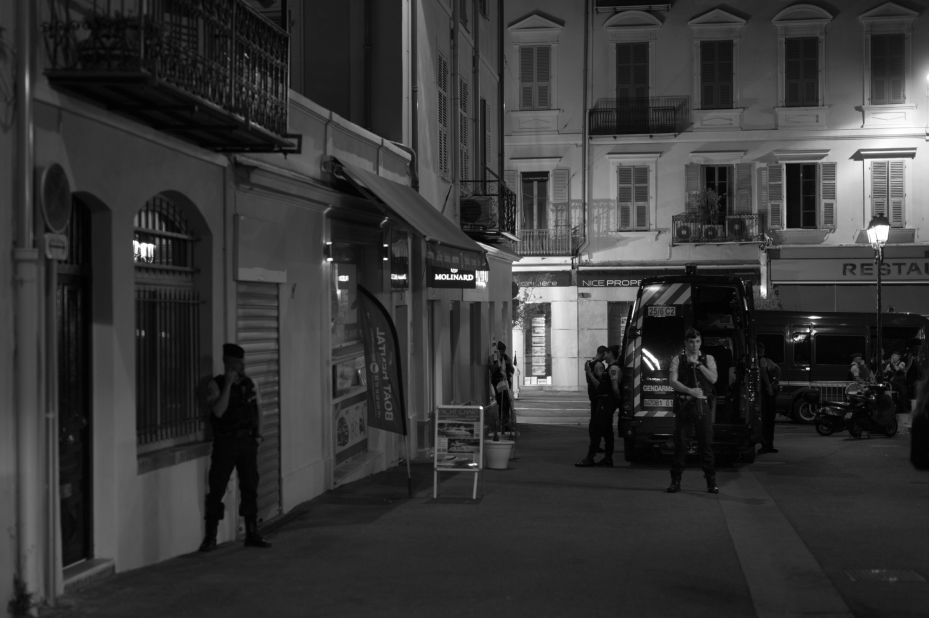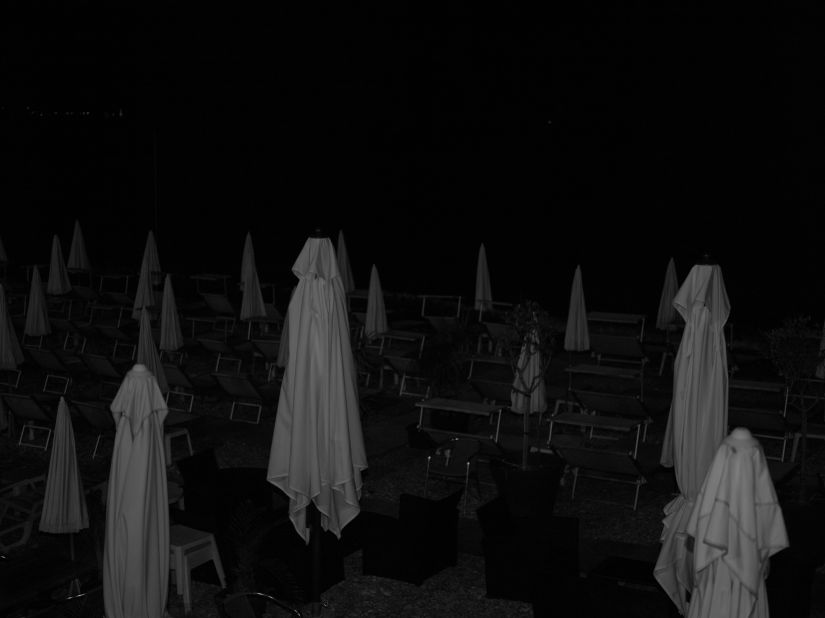 'Life just starts all over again': After the truck attack in Nice, France
"At night, it started to become more like a ghost town – especially for a Friday night in Nice," Sanguinetti said. "The restaurants were half full and there wasn't any music around. People were just walking quietly."
As Sanguinetti walked around, she said some people did not want to be photographed and "just wanted to sit in peace." And others, who were in Nice on Thursday night, told her they were shocked by what happened, but relieved to be alive.
"A man told me that families came running into his house, to take refuge," Sanguinetti said.
What stuck out to the photographer most, however, was what one family said to her: They left Paris because of the attacks, and came to Nice.
" 'We came here, and now it's following us,' " Sanguinetti said the family told her. "That's what it's like for most of the world right now. … There's no safe place and it's very sad."
Sanguinetti spent only two days in Nice, and said that when she was leaving on Saturday, she noticed that there were more people on the streets and the promenade was open.
"Life just starts all over again," she said.
Alessandra Sanguinetti is an American photographer represented by Magnum Photos. She is based in Petaluma, California.