Story highlights
Beijing says has right to set up air defense zone in South China Sea
China says decision is scrap paper, calls for bilateral talks
Taiwan sends warship to disputed waters
(CNN) —
China said Wednesday it has the right to set up an air defense zone in the hotly disputed South China Sea, a day after a landmark court ruling against Beijing's claims in the contested waters.
Liu Zhenmin, China's vice foreign minister, told a press conference in Beijing that China's sovereignty over the bulk of the South China Sea wouldn't be affected by a decision by the International Court for Arbitration, which went overwhelmingly in favor of the Philippines.
Liu said imposing an air defense identification zone (ADIZ) in the region, which would require aircraft flying over the waters to first notify China, would depend on the threat level China faced.
"If our security is threatened, we of course have the right to set it up," Liu said.
China set up an ADIZ over the East China Sea in 2013, prompting an outcry from Japan and the United States, but the zone has not been fully enforced.
Could ruling set scene for next global conflict?
'Scrap paper'
This is the first time an international court has ruled on region's mess of competing claims and Tuesday's decision could ratchet up friction in the region, where $5 trillion in ship-borne trade passes through annually.
Liu said that China hoped the Philippine government would see the ruling as "a piece of scrap paper" and called for bilateral negotiations to resume over the issue.
The court concluded that China's historical claims to the sea weren't legally valid. It also said China had breached the Philippines' sovereign rights by endangering its ships, damaging the marine environment and building on islands and reefs.
Beijing's ambassador to the United States said on Tuesday the ruling would "intensify conflict and even confrontation."
It was welcomed by the Philippines, the United States and other countries in the region, which called on China to abide by the decision.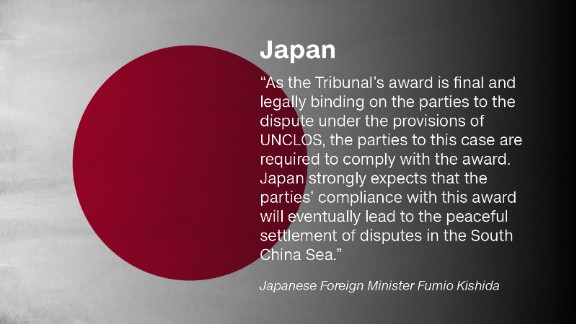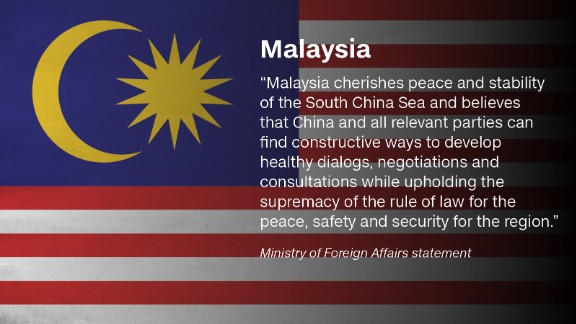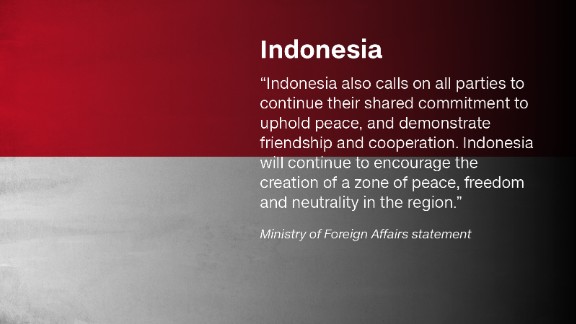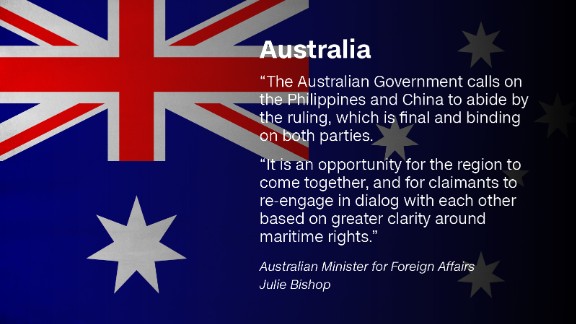 Warship sent
Taiwan – officially the Republic of China – rejected the court ruling and sent a warship to patrol the South China Sea on Wednesday.
President Tsai Ing-wen boarded the navy frigate in southern Taiwan ahead of its departure, saying the verdict had seriously damaged Taiwan's rights to islands in the South China Sea and surrounding waters.
South China Sea: Full coverage
The court said that Itu Aba, also known as Taiping and occupied by Taiwan, was a rock, rather than an island – which would give a country exclusive rights to marine resources like fish, gas and oil.
"This patrol mission is to show the determination of the Taiwan people to protect our country's rights," Tsai said from the warship.
The ruling has elicited a rare common position between China and Taiwan, which Beijing regards as a breakaway province and blocks Taiwan's membership of most international organizations.
Room to maneuver?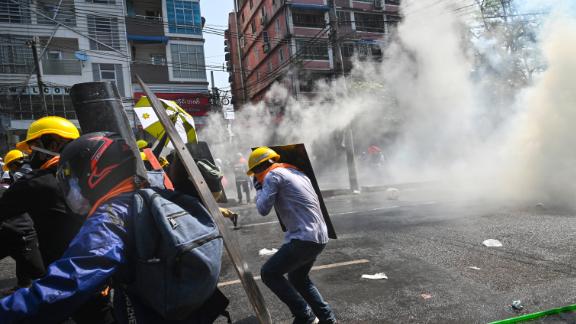 Now playing
02:16
Footage shows tear gas, flash bangs used on protesters in Myanmar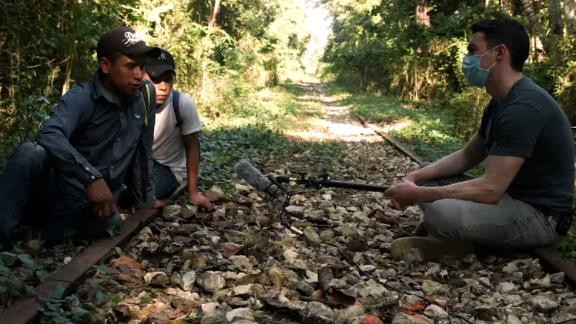 Now playing
04:41
CNN correspondent speaks to migrants making dangerous journey to US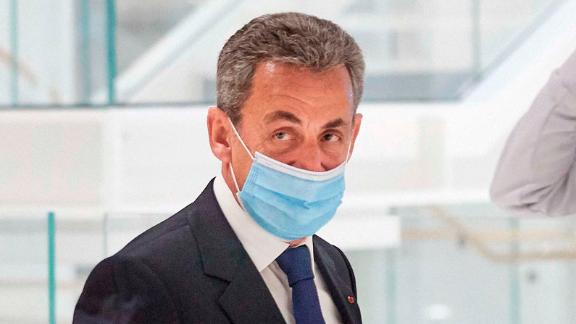 Now playing
03:23
'An earthquake in French politics': CNN reporter on Sarkozy sentence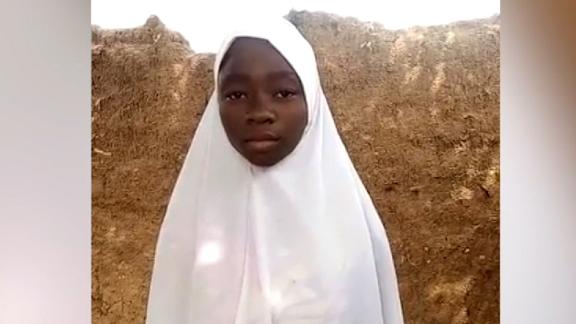 Now playing
03:00
Hear from schoolgirl who escaped abduction in Nigeria
Now playing
00:39
Shamima Begum loses legal bid to return home to appeal citizenship revocation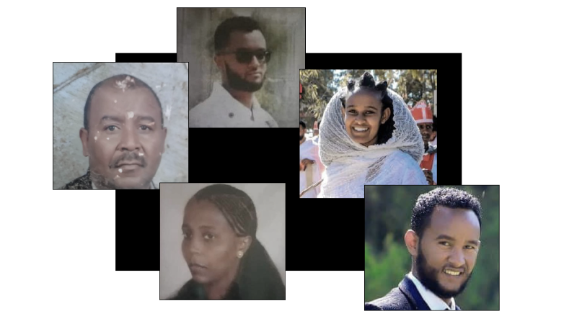 Now playing
08:29
How a religious festival turned into a massacre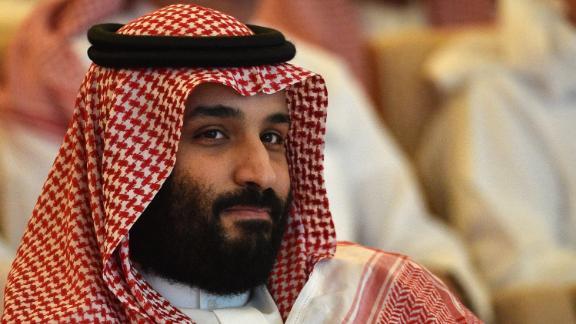 Now playing
02:10
US intel report: Saudi Crown Prince responsible for approving Khashoggi operation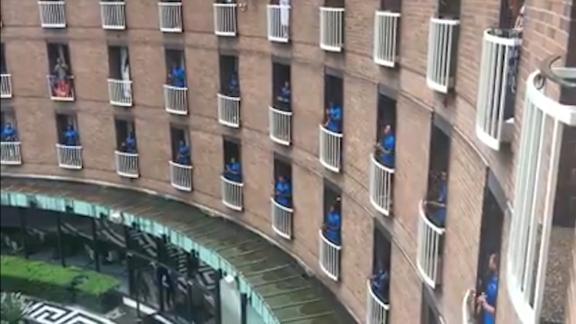 Now playing
00:45
See Fijian rugby team serenade quarantine staff in Australia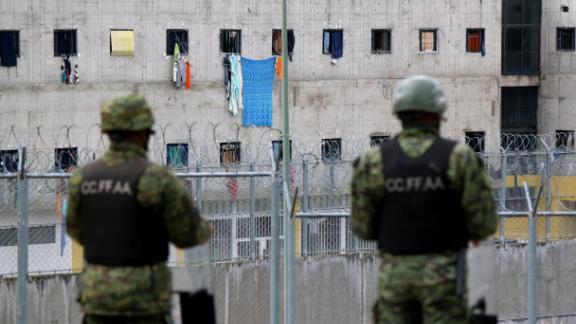 Now playing
01:54
Ecuador prison riots leave dozens dead in gang 'extermination'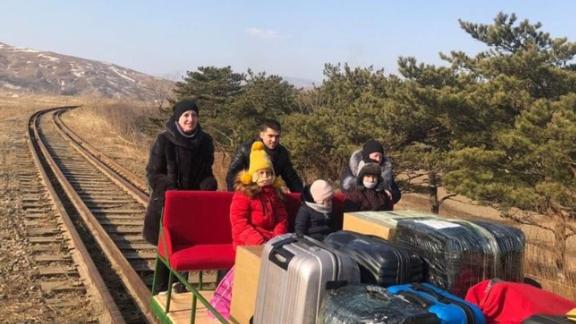 Now playing
02:38
Video shows Russian diplomats leaving North Korea on handcar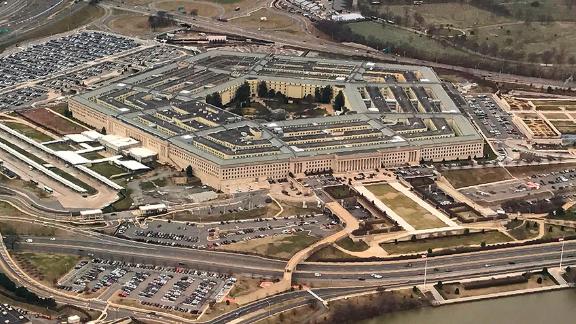 Now playing
05:24
US carries out airstrikes on Iran-backed militia groups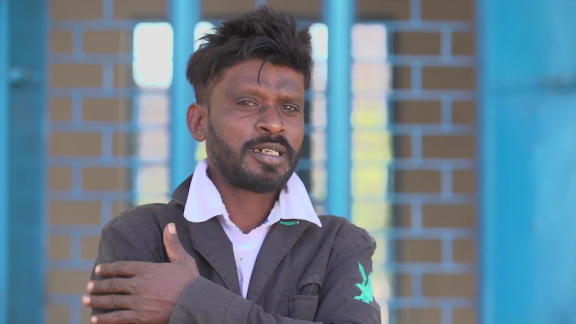 Now playing
03:42
These vaccine trial participants in an Indian city said they didn't know they were being tested on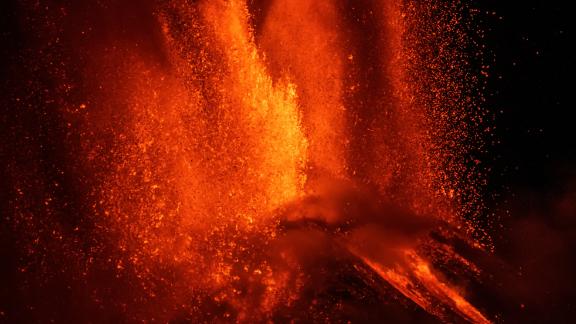 Now playing
01:04
See mesmerizing footage of Mount Etna spewing lava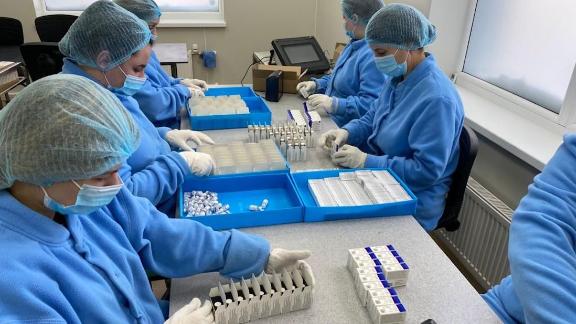 Now playing
03:21
Exclusive: Inside Russia's new Covid-19 vaccine factory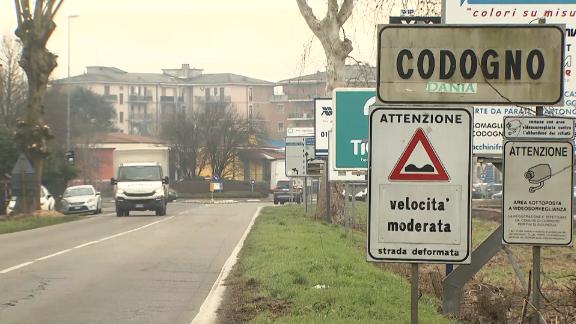 Now playing
02:20
Residents in Italian town reflect on life one year under pandemic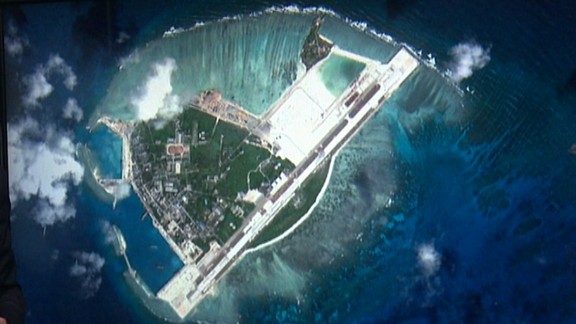 Now playing
01:17
Why it's so tense in the South China Sea (2018)