Story highlights
Hong Kong museum dedicated to Tiananmen is forced to close doors
While Hong Kong enjoys freedom of speech, mention of the crackdown is forbidden in China
(CNN) —
After two years, the only museum on Chinese soil commemorating the Tiananmen Square massacre in 1989 will close Tuesday.
The June Fourth Museum is run by the Hong Kong Alliance, a pro-democracy group, which said Saturday the closure was due to pressure from the building's owners' committee.
The museum is housed in a 1,375 sq ft. space on the fifth floor of a commercial building in Hong Kong's Kowloon district.
The Hong Kong Alliance claimed that the owners' committee was making it hard for the museum to operate – forcing visitors to leave their names and personal information and restricting visitor numbers.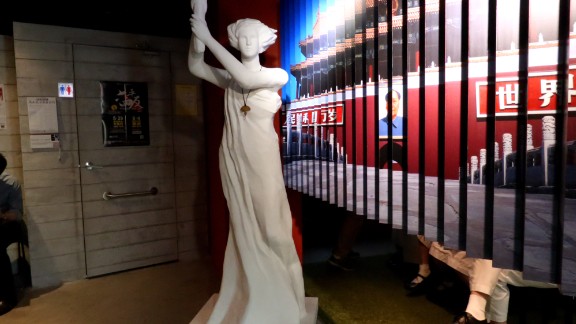 Photos: Hong Kong's Tiananmen museum to close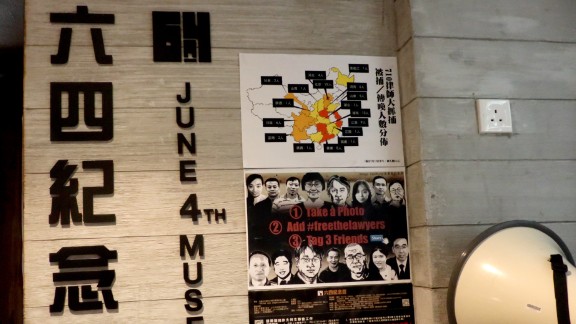 Photos: Hong Kong's Tiananmen museum to close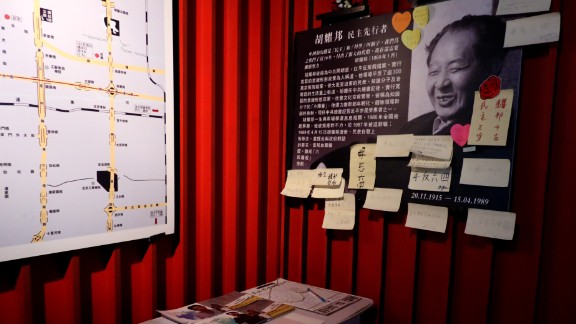 Photos: Hong Kong's Tiananmen museum to close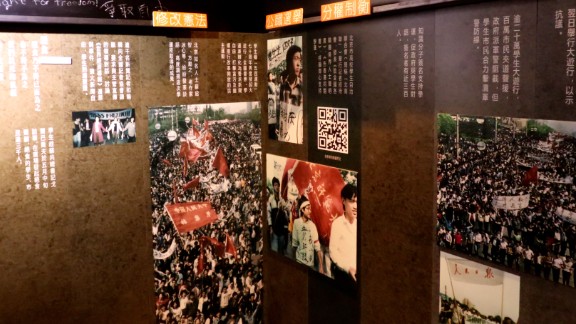 Photos: Hong Kong's Tiananmen museum to close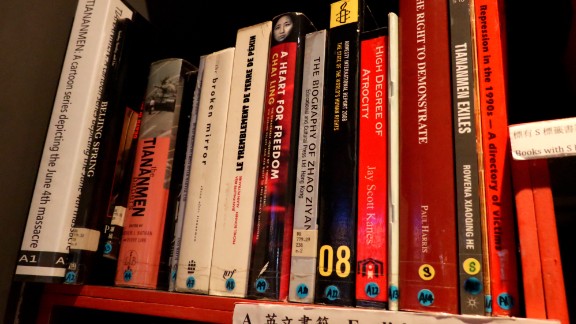 Photos: Hong Kong's Tiananmen museum to close
The committee is also suing the alliance for using the location as a museum, saying it breaches the terms of property usage, court documents show.
Chau Kwok Chiu, chairman of the Incorporated Owners of Foo Hoo Center, didn't immediately respond to a CNN request for comment.
However, in an interview with the city's Commercial Radio in 2014 he said he was "absolutely not" under any political pressure from China to launch the lawsuit.
He said it was "because the fifth floor owner has breached the mutual covenant of the building, for the safety and benefit of the building (owners), if anything happens because of the sudden increase of number of visitors, the incorporated owners will have to take a lot of responsibility."
Mention of the Tiananmen Square massacre – in which the People's Liberation Army bloodily cracked down on mostly student protesters, killing hundreds – is still strictly censored in China.
Tiananmen Square row could change Hong Kong politics
Relatives of those who died in the 1989 event are regularly harassed and even imprisoned.
In a statement released last month, a group called the Tiananmen Mothers, which lobbies for justice for the victims of the June 4th massacre, said members are "eavesdropped and surveilled upon by the police; we are followed or even detained, and our computers searched and confiscated."
But Hong Kong, as a special administrative region of China and former British territory, enjoys freedoms unseen on the mainland.
It's the only Chinese city that publicly holds a vigil every year commemorating the students and activists who died in Beijing protesting for democracy in 1989.
The museum's exhibits, such as a helmet with bullet holes, newspaper archives and video footage will be kept and the hope is to move them to a new and bigger location.
The alliance is still in the process of crowdfunding the money it needs for the move – it is $3 million Hong Kong dollars ($385,000) short of its target of $10 million Hong Kong dollars ($1.3 million) to buy new premises.
17 of Hong Kong's most beautiful places
CNN's Katie Hunt contributed to this report