Editor's Note: P.W. Singer is Strategist at New America and the author of multiple books on technology and security. Follow him: @peterwsinger The opinions expressed in this commentary are his.
Story highlights
Police used a robot to deliver an explosive that killed shooter in Dallas
P.W. Singer: While it's a first, it doesn't necessarily mean the beginning of routine use of robots in this way
The use of a robot to kill the man who authorities say fatally shot five Dallas police officers has drawn attention in part because it's the first time police have used robots in such a manner.
Below is a series of questions that I have been asked frequently and preliminary answers. The facts remain incomplete, so these are preliminary thoughts.
What happened?
In the wake of the shooting of the Dallas police officers Thursday night during a peaceful protest, police cornered the shooter – Micah Xavier Johnson – in a parking garage. After an hours-long standoff that included exchanges of gunfire, they used a robot to deliver an explosive that killed the gunman.
Why did they use it?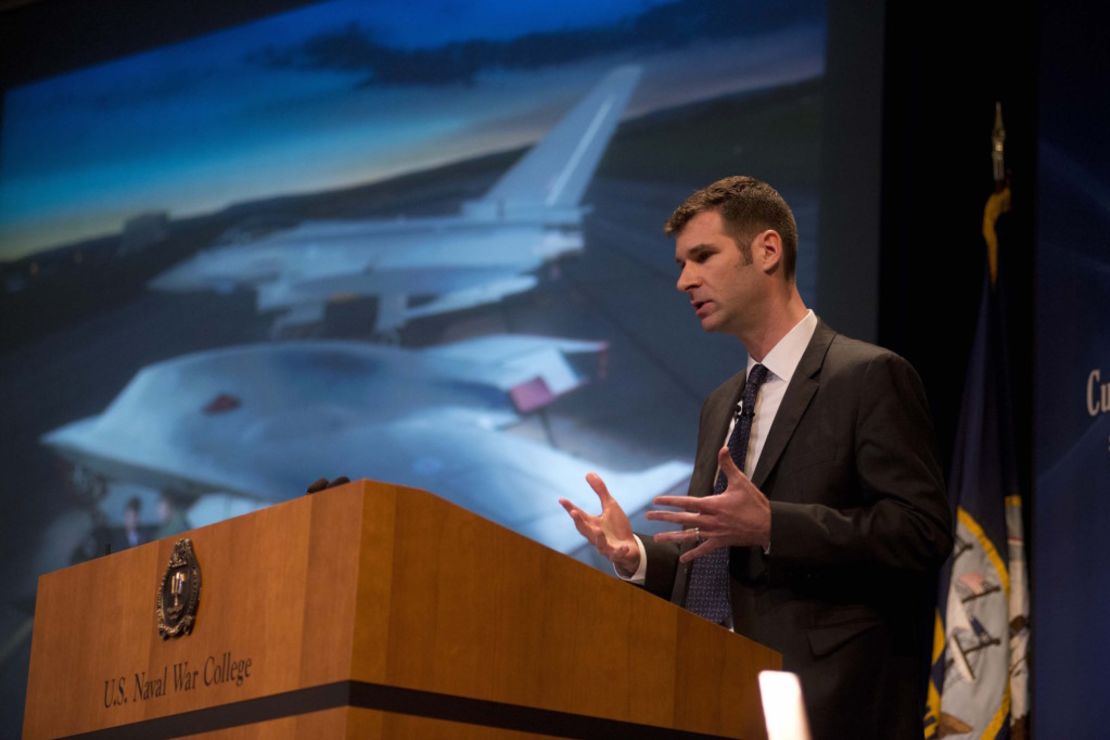 "We saw no other option but to use our bomb robot and place a device on its extension for it to detonate where the subject was," Dallas Police Chief David Brown said at a news conference Friday morning. "Other options would have exposed our officers to grave danger."
What robot was used?
The system has been reported as a Northrop Grumman Remotec Andros, which is a remotely-controlled bomb disposal robot commonly used by police, military and other first responders around the world. It is wheeled, weighs around 220 kg (485 pounds), and mounts various sensors and a robotic arm with grippers.
Why is this being reported as a big deal?
This is the first use of a robotic system by the police in a deliberately lethal manner.
Are there parallels or past precedents by the police?
Robots are used all the time by police bomb squads forces around the world in bomb disposals. They are also frequently used in surveillance roles by SWAT teams and the like. They have been used in standoffs with armed gunmen in a variety of examples, from helping to figure out where the gunman is hiding to delivering pizza to the gunman and hostages during negotiations when a person wasn't allowed in. But none of these involved delivering lethal force.
The closest parallel I am aware of was a case in 2011, when police in Tennessee strapped tear gas grenades to a robot that then accidentally started a fire in a mobile home. This doesn't seem a great parallel, as it does not reflect a decision deliberately to use the robot to kill. Another parallel would be the 1985 standoff in Philadelphia between law enforcement and the MOVE group. Manned police helicopters dropped two small explosive devices on the roof to try to open a breach into the building below where the group was bunkered in. Instead, the building caught fire, killing 11 in the blaze, and burning down many neighboring buildings. Again here, the parallel isn't a perfect one. While it did involve a bomb, there was no robot, nor was it a deliberate use in the way authorities used the robot in Dallas.
What about in war?
The best parallel that I am aware of is a case that I wrote about in my 2009 book "Wired for War." A U.S. Army soldier discussed how his unit in Iraq in the mid 2000s was equipped with a surveillance robot known as a MARCBOT. This is a remotely operated surveillance robot, equipped with a mast holding a small camera, not the kind used in Dallas. It costs about $8,000. Their unit used the robotic system for roles like checkpoint duty; if there was a car that was suspected of being a car bomb, they would send the robot for a close look, rather than a risk one of their people.
When they faced off with an armed insurgent holed up in an alley, the soldier told of how they came up with an ad hoc answer. They jury-rigged the robot with an explosive device (literally duct-taping a claymore mine on it) and drove it down the alley to kill the insurgent, rather than risking a soldier.
Why would the police have a bomb with them?
It has not been reported which type of explosive was used, but it is important to note that it was clearly not the common image of a "bomb" like the type dropped by an F-16. Police SWAT teams have small explosive charges that they use for breaches (to blow open a locked door or a hole in the wall to get around a gunman behind a door), while bomb squads sometimes will place small explosive charges beside a known or suspected bomb to detonate it in a safe manner.
Update: Dallas PD has confirmed that the explosive device on the robot was a 1-pound C4 plastic explosive plus "Det" cord, fitting with the analysis above.
How does this link to the "killer robots" debate?
While there are links to the discussion on the future of killer robots, known as LAWS (lethal autonomous weapons systems), there are also three important differences to keep in mind. First, this was not an autonomous robot; both the robot and the explosive were remotely operated. Second, this was not a designed weapons system. There are many ground robots under development that are armed with weapons like machine guns and missile launchers, from the prototypes of the US MAARS to the Chinese Sharp Claw. But this was the case of using an older robot designed for something else. And, third, the concerns driving the "killer robots" debate center on whether we can prevent the unleashing of self-operating robots on the battlefield, for which militaries around the world are beginning to establish plans and doctrines. The debate is driven by a concern that such a future might cause both greater civilian harm and a lack of accountability.
By contrast, this was an ad hoc use, just like the case in Iraq. There is no doctrine that planned this out, no training manuals that police were following, nor development programs for this use. It also doesn't appear to have risked civilian harm or raised accountability concerns of the kind that motivate the killer robots debate. There are links to that debate but they are more about the many different directions robot use might go to next.
But doesn't it portend a future of lethal police robots?