Story highlights
Gregory Malveaux: Keep traveling abroad to learn -- don't give in to terrorism-fueled fears
Mark Twain was right; he said, "travel is fatal to prejudice, bigotry, and narrow-mindedness"
Editor's Note: Dr. Gregory F. Malveaux is a professor at Montgomery College and has been a study-abroad coordinator and international education director in higher education for over a decade and a half. He has traversed over 60 countries and has led student, faculty and community-based study abroad programs to Africa, Asia, Central America, South America, and Europe. He is the author of Look Before Leaping: Risks, Liabilities, and Repair of Study Abroad in Higher Education. The opinions expressed in this commentary are his.
(CNN) —
Fellow world travelers and study-abroad participants: If you haven't already, you're going to have to make an unsettling choice. And make no mistake, you will have to choose between fright and flight.
Do you cut yourself off from voyaging entirely, or mentally dig in and make peace with the fact that you're at risk when you step into the airport and board that plane?
You'll feel a great sense of relief if you pledge to the latter. Fear has never been a good travel companion.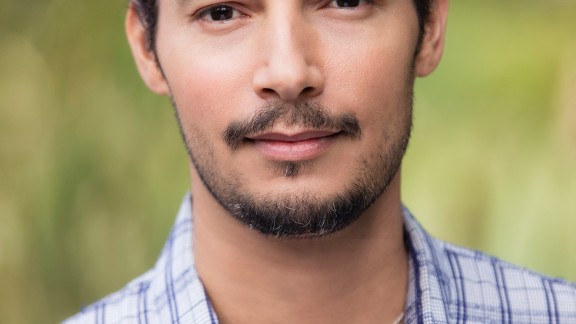 Cade Martin/Cade Martin Photography
Consider that we no longer live in a time when a nice job at the local mill is waiting for you. With our global economy, success in today's job market compels you to have overseas work, education or internship experience. Bright American students are aware of this phenomenon and are fully taking advantage.
Why do you think close to 700 U.S. campuses reported that 20,000 of their students received credit for internships, volunteering or work abroad in 2009 and 2010? This data, gathered by the Institute of International Education, represented a 7% increase over the prior year's total, and almost triple the number reported a decade ago. Sitting on the sidelines because of fear to work or study abroad will put you at a distinct disadvantage.
That sense of relief may seem counterintuitive. As a study-abroad coordinator and world traveler, I believe now is an especially poignant time to speak out against fear. Students at two U.S. universities – UC Berkeley and Emory – were among the victims in the recent terrorist attack on a café in Dhaka, Bangladesh. As we mourn their loss, we must also honor them by facing with resolve this reality about risk: The fear we face today is not new.
Terrorists have been using airports and commercial flights to terrify and massacre innocents for decades. Hijacking was appallingly common in the 1960s and 1970s. Terrorists' ugly footprint was even more apparent in December 1988, when a bomb ended the lives of 259 people aboard Pan American Flight 103 over Lockerbie, Scotland, along with 11 people on the ground. Among those dead travelers were 35 American students returning from a Syracuse University travel and study abroad program.
A disturbing reign of terror, often perpetuated through the use of commercial airlines, has persisted to the present. Recent history has shown major increases in violence. The Wall Street Journal reported that in 2002, 725 people were killed worldwide in terror attacks; by 2010, the number was 13,186. In 2014 the death toll was 32,727. The number of attacks has also grown dramatically, from 9,707 in 2013 to 13,463 in 2014.
Join us on Facebook.com/CNNOpinion.
Perhaps the most frightening reality to live with is that often, terrorist acts occur even when security is strong and we are vigilant. The recent Istanbul Ataturk Airport attack occurred in what is arguably the most highly secured airport in Europe. I understand this firsthand; I helped to engineer a successful student study abroad program to Turkey, and was extremely comfortable with using Istanbul Ataturk Airport.
Yet, the terrorists used heavy artillery the moment they stepped out of a cab and into the airport. Our reality is that even the most secure airports can be targeted.
So how do we deal with this reality? Quite simply, we need to accept violence as a travel risk; then boldly move on to our destinations. As Mark Twain writes in "Innocents Abroad": "Travel is fatal to prejudice, bigotry, and narrow-mindedness, and many of our people need it sorely on these accounts. Broad, wholesome, charitable views of men and things cannot be acquired by vegetating in one little corner of the earth all one's lifetime."
Mark Twain's account on the importance of travel and study abroad rings just as true today. As world ambassadors, and not global isolationists, we can bring essential overseas goodwill and understanding of our amazing country and its people.
I am also addressing travel agents and study-abroad coordinators, many of whom remain reticent to discuss terrorist threats and their impacts with students or their parents. Let's be clear. It is your obligation to be extremely transparent and educate others about this intrinsic risk. Come to terms with this reality and fully provide every resource possible to prepare travelers.
For example, the travel agent or group leader must have advanced awareness of the region and its airport. This is one of 23 best practices detailed in my book, Look Before Leaping: Risks, Liabilities and Repair of Study Abroad in Higher Education.
And we must remember this as well: Acts of terror come in many forms – and there is risk even in staying home. Last week a tornado touched down and ripped through the back of my parents' home. I called home insurance, put a tarp over a gaping hole in the shed rooftop and continue to pick up debris.
My parents have not upended their lives, nor do they live in a state of fear that another big storm will come in the future. Nor should you.