Editor's Note: Khalid Latif is the university chaplain at New York University, executive director of NYU's Islamic Center and a chaplain for the NYPD. The opinions expressed in this commentary are solely those of the author.
Story highlights
Khalid Latif: Hate crimes towards Muslims go unnoticed
Bigotry will not make America safer, he says
I woke up from a nap this afternoon to news of 3 suicide bombings in Saudi Arabia, including one in Medina, one of the most sacred cities to Muslims all over the world. This comes after devastating attacks by terrorists that claim the lives of many Muslims in Turkey, Bangladesh and Baghdad.
For those of us who live in the United States, it's hard enough dealing with the reality that Muslims are being killed in large number throughout the world. Yet we are still victim to numerous assaults and hate crimes here at home by those who with the broad brush of collective guilt label all Muslims as terrorists.
A failure to acknowledge and deal with illness doesn't mean that it's not there. I can pretend like I'm not sick, but my body will let me know otherwise. And we can pretend like our society is not in pain and in need of healing, but the prevalence of hate crimes against Muslims lets us know otherwise.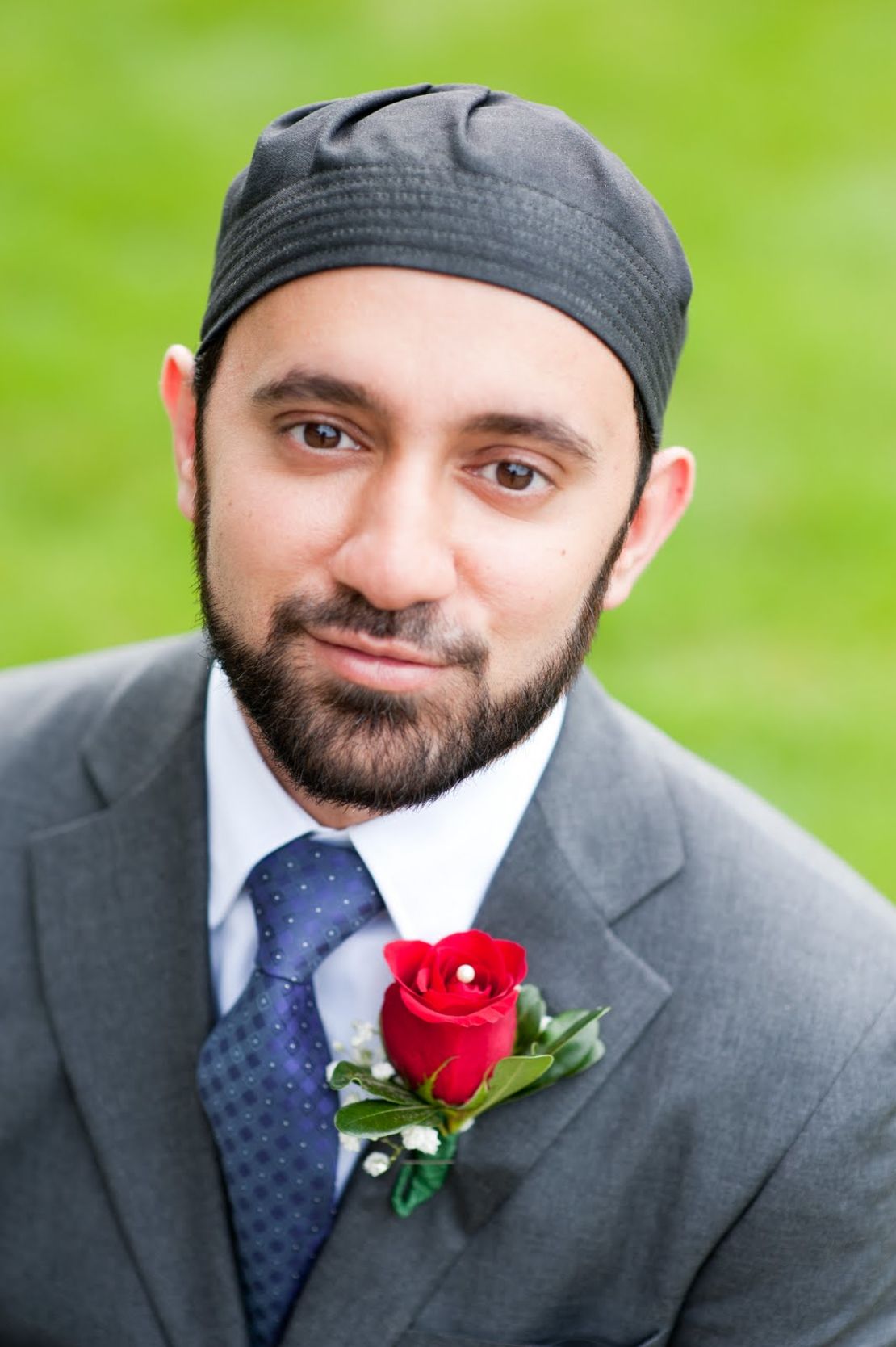 Consider what's happened this weekend alone, in cities throughout the United States: Two Muslim teenagers assaulted outside a Brooklyn mosque while the assailant called them "terrorists," a Muslim doctor ambushed and shot in Houston by three men as he went for morning prayers, and another Muslim beaten in Fort Pierce, Florida, outside of an Islamic Center there.
These are just the stories reported in the last few days. Many more have been reported over the last weeks and months, and there are even more that just aren't reported. My own wife, Priya, was struck in the back and screamed at last month as she walked home from work in the late evening.
These crimes are as heinous as they are unsurprising. The anti-Muslim sentiment in the United States isn't just rising – it's already really high. And a silent indifference on the part of individuals and institutions that could put it in check is a large part of reason why.
More likely than not, we won't see an outcry against these actions by political leaders of any kind. With every failure to remedy – or even address – injustice, we add to the pain and allow the continued rhetorical use of Islam as a political football by those who have no real interest in anything other than their own self-interest.
I am a Muslim. I work as the chaplain for New York University. I have shared stages with the likes of Pope Francis and the Dalai Lama. I serve as a chaplain for the New York City Police Department, which has given me the rank of inspector. I have traveled on behalf of the State Department, met with the heads of the Department of Homeland Security, senior White House officials and even President Obama himself.
I am also one of the many Muslims in this country who have been detained, profiled and surveilled. The FBI has visited my home on numerous occasions and told me that I am being watched because I am "too good to be true." As much as I am seen as an antidote, I am first still seen as a poison for no other reason that I choose to practice the faith that I do.
Failure to speak out against hate-filled actions or words matters, because in my opinion, if you remain silent, you're just as culpable for the toxic results. What do you think it teaches people when senior officials of major political parties throughout the country embrace or justify hatred against Muslims through their words or their silence?
It teaches them that it's okay for Muslims to be mistreated simply because they are Muslim. It's the same lesson the broader society affirms when communities block mosques from being built, when authorities legitimize and implement unjust surveillance and profiling policies and when media outlets reinforce cursory links of Muslims to terrorism but connect terrorists of other backgrounds to troubled childhoods or mental health issues.
It also happens when we allow (or vote for) politicians who build racist campaign platforms to take advantage of widespread fear and ignorance.
There is, in fact, a huge problem with this lesson. It is not okay. But I still believe that we can and will be better.
Growing Islamophobia in the United States
If you think my anger and frustration have anything to with my sharing a background with those who were attacked, then you don't get where I'm coming from. I feel for people simply because they are human beings. My feelings stem from the fact that every act of hatred and our failed responses to it further magnifies indifference and contributes to the death of our shared humanity.
At a time when we are still debating whether Black Lives Matter, candidates for the highest offices of our land make statements that indicate they speak for and to only a select group of Americans. The amplification of extreme voices has to be drowned out by our coming together.
Will there be droves of leaders marching in the streets, elbowing each other to make sure they stand at the front of the pack and let the world know that they are outraged by the assaults on Muslims throughout the country? Will they hold vigils to speak out against the realities of hate and address the deeper, systemic issues around race, ethnicity and privilege or even give a simple nod to the signs and symptoms around us indicating their existence? Probably not.
But here's a more important question: Will you stand up and speak out – on social media, at the polls, in your community – simply because you can and it's the right thing to do?
On Independence Day and beyond, we as a nation have a choice to make. Healing requires admitting we are sick. You and I are a bigger part of the cure than we might realize. We must learn the reality of struggles faced by those around us by actually being with them, not just through the biased images cast in front of us every day by politicians or the media.
We do not have to be women to stand up for women's rights, black to stand up for black rights, or Muslim to stand up for Muslim rights. An attack on any of us is an attack on all of us.
"If you see something, say something" has to mean something more than reporting a suspicious package on public transportation. If you see bigotry, say something. If you see hatred, say something. If you see racism, say something.
You and I have to be the change that this world needs. We cannot lose hope – tomorrow will be better than today so long as you do our part. Our coming together of today is only meaningful if we continue to come together tomorrow.