Story highlights
Al Qaeda and ISIS are vying for dominance in Bangladesh
Bangladeshi government denies ISIS operates within the country
(CNN) —
Over the weekend ISIS dispelled any doubts that it was behind the terror attack in Dhaka, Bangladesh. In doing so, the group provided another example of its growing footprint in Asia – and opened up another theater in its contest with al Qaeda.
Both groups have been trying to raise their profile in Bangladesh by taking advantage of growing Islamist militancy there. They have co-opted or affiliated with home-grown jihadist groups. Al Qaeda has formed a branch – al Qaeda in the Indian Subcontinent - which includes Bangladesh. And elsewhere in Asia, ISIS is trying to establish a growing presence as it comes under pressure in its heartland.
Late Saturday, ISIS released photographs of the alleged attackers and of the scene inside the café before Bangladeshi forces moved in. Photographs posted by ISIS-affiliated media outlet Amaq include gruesome scenes that appear to be from inside the café. The decor matches that of the Holey Artisan Bakery; the victims appear to have died from neck wounds – which is consistent with what Bangladeshi authorities have reported about the scene.
Dhaka cafe standoff ends with 13 hostages rescued
Bangladesh attack
21: Hostages killed
13: Hostages rescued
2: Police officers killed
4: Terrorists killed
1: Terrorist in custody
11: Hours of siege
The photographs of the attackers, smiling and holding their guns, were clearly taken before the assault – suggesting at least co-ordination with ISIS in Iraq or Syria even if not proving direct operational control.
The assault was of a different nature and scale to anything claimed by ISIS in Bangladesh before. In the space of a few hours as many people were killed as had died in terror incidents in Bangladesh in the previous 18 months.
Al Qaeda responds
As if in answer to the ISIS statement, al Qaeda shot back Sunday with its own call to action. A message from the leader of al Qaeda in the Indian Subcontinent (AQIS), Asim Umar, was released on Sunday inciting Muslims to kill Hindu police and officials in India.
The terror groups jostling for influence in Bangladesh
"Even if you come out carrying merely knives and swords then – history bears witness – Hindus cannot withstand you," he said in the Urdu-language audio.
AQIS has also begun publishing an online magazine called Resurgence that has called for attacks in Bangladesh, while al Qaeda leader Ayman al Zawahiri has called on Bangladeshi clerics to lead protests and encourage martyrdom.
Political divide fuels militancy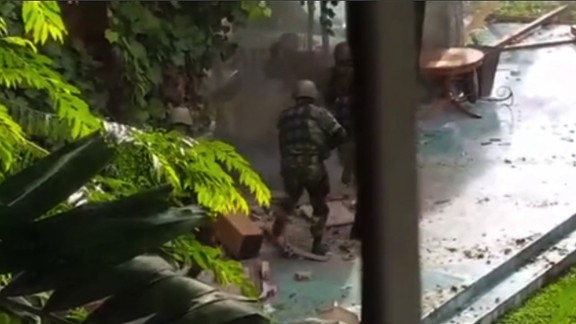 Now playing
00:59
New video purports to show Dhaka cafe siege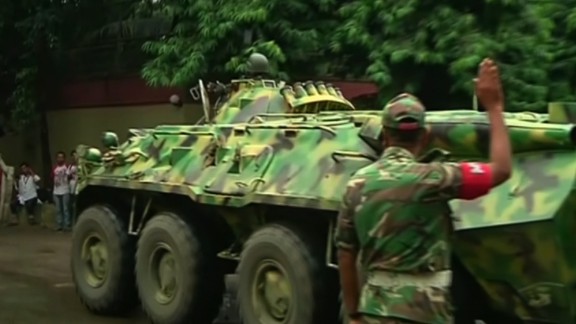 Now playing
01:15
Dhaka witness: 10 minutes of gunfire near restaurant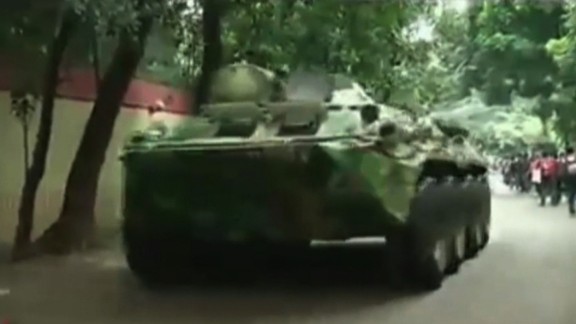 Now playing
01:35
Report: Commandos storm Dhaka restaurant
Now playing
01:38
ISIS claims responsibility for Dhaka attack
Now playing
02:55
Not first time ISIS has claimed attacks in Bangladesh
Now playing
04:14
Dhaka terror attack witness describes scene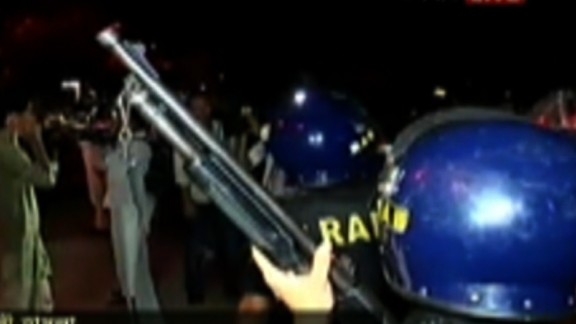 Now playing
01:50
Former CIA officer: Uptick in violence is unprecedented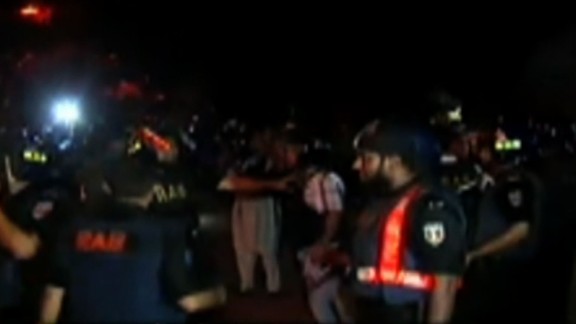 Now playing
02:06
Police exchange gunfire with assailants in Bangladesh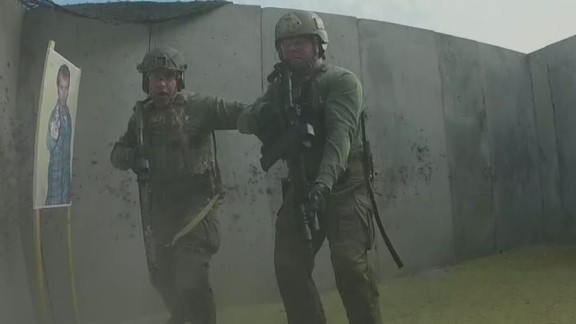 Now playing
02:59
Inside a hostage rescue training center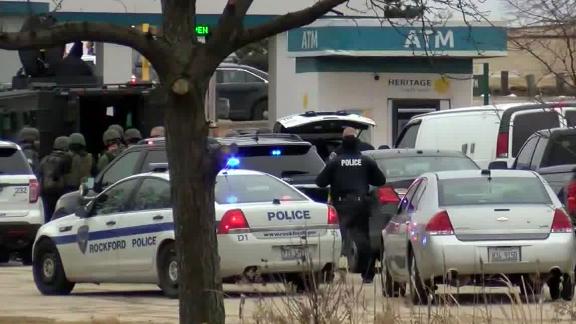 Now playing
01:44
5 things to do if you're taken hostage (2014)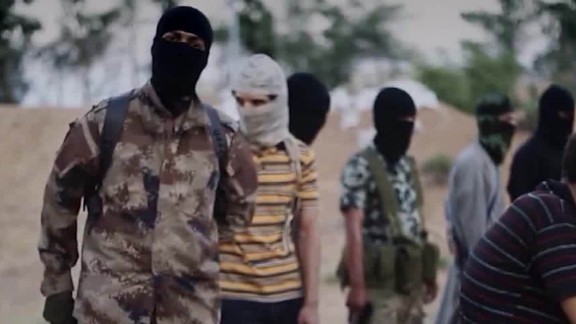 Now playing
01:25
Bangladesh has seen growing Islamist militancy since 2013, in reaction to a crackdown by the secular government against the main Islamist party – the Jamaat e Islami. Four of its leading figures have been executed for crimes allegedly committed during Bangladesh's war of independence from Pakistan in 1971.
That militancy has led to the murders of secular bloggers and gay rights activists, as well as Hindu priests, over the past two years. Many of those attacks have been claimed by a group called Ansar al Islam, the Bangladesh part of AQIS.
By comparison, attacks attributed to ISIS sympathizers have targeted foreigners. In late 2015, ISIS claimed that its gunmen – "Soldiers of the Caliphate in Bangladesh" – were behind the murders of an Italian aid worker and Japanese citizen in Bangladesh.
Like those killings, the Dhaka attack appears to have been carried out by Bangladeshis. But it was far more ambitious and ISIS – at some level - appears to have had foreknowledge of the plan. The sole surviving attacker may provide greater detail about that relationship, but equally the assailants may have been foot soldiers, with communication carried out at a higher level.
'God wants you to die': Dhaka's long night of terror
Government denies ISIS
The evidence of ISIS involvement runs counter to repeated claims by the government that there is no ISIS presence in Bangladesh. Prime Minister Sheikh Hasina Wajed said in February: "No (ISIS) exists in Bangladesh, but a few home-grown outfits in the name of Islam are conducting terrorist activities."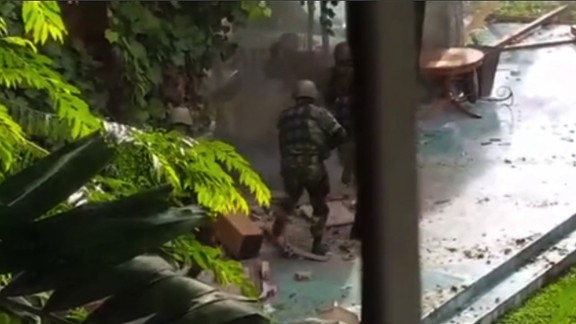 Now playing
00:59
New video purports to show Dhaka cafe siege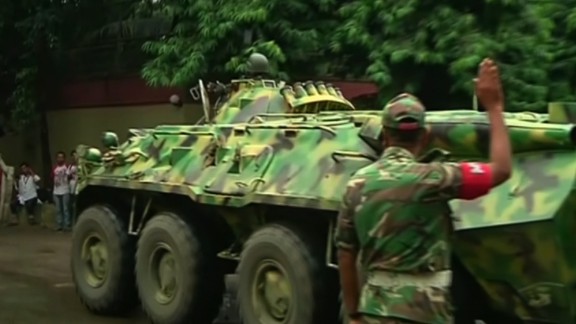 Now playing