Story highlights
Ed Husain: Airport attack latest symptom of ongoing terror campaign by ISIS and PKK and offshoots besieging Turkey
The country is at war on two fronts with extremists, both religious and political
He says governments, religious leaders in West and inside Muslim world must loudly, directly reject violent goals of the terrorists
Editor's Note: Ed Husain is a senior advisor at the Centre on Religion & Geopolitics (CRG), a London-based think-tank. Followed him on Twitter: @Ed_Husain The opinions expressed in this commentary are solely those of the author.


(CNN) —
Like millions around the world, I grieve in solidarity with Turkey. A place that played a key part in my personal religious journey is suffering again – this time in Islam's holiest month. Turkey, home of the majestic Blue Mosque, and resting place of the great Muslim love poet Mevlana Rumi, is now under monthly terror attacks.
The suicide bombings at Istanbul airport this week were only the latest.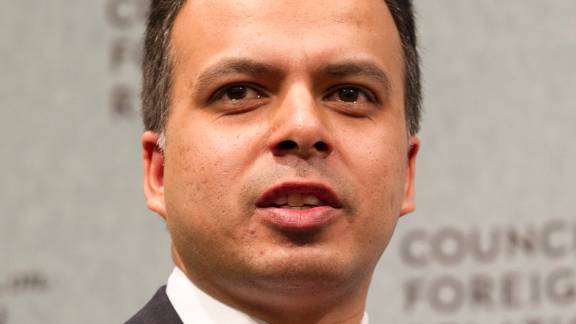 Denouncing the terrorism that has befallen Turkey is not a sufficient response to the depth of the challenge the country now faces. Too often, our headlines and concerns are only about the spilling of blood and the lives lost. Our enemies then exploit our shock to further advance their bids on a toll of dead bodies. We owe it to the dead and the living not to be cowed by terrorism and go deeper into the root causes of which the violence is a tragic symptom.
We must recognize that violence is a strategy, not the ideology. Unless the ideas behind terrorism are refuted, then the violence continues to grow.
That is why our governments and religious leaders in the West and inside the Muslim world must be more vocal and direct in rejecting the political goals of the terrorists.
There's a reason this is happening to Turkey. The country is at war on two fronts with extremists, both religious and political. The religious ideologues of ISIS and al Qaeda are more typical of the conflicts of this century, while the violent Marxists of the PKK (the outlawed Kurdistan Workers' Party) are a throwback to the previous one. Taken together they represent a massive threat to Turkey's future.
ISIS and al Qaeda, alongside the myriad of ideological affiliates, are sworn enemies of Turkey. They do not consider Turkey to be a sufficiently Muslim nation, abhor secularism, and despise Turkey's ties to the United States.
Of the seven previous major terrorist attacks that have occurred inside Turkey this year, ISIS is responsible for two incidents. In January and March 2016, ISIS suicide bombers killed a total of 17 people in Istanbul's Sultanahmet Square and Istiklal Street and authorities believe they were ISIS related.
The remaining five attacks across the country in Ankara, Diyarbakir, and Midyat, which killed closed to 70 people, were believed to be carried out by the Kurdistan Freedom Falcons, or TAK, an offshoot of the PKK.
Who is responsible for killing almost 50 people this week, and wounding some 200? Turkey's Prime Minister Binali Yildirim suspects that this attack was the work of ISIS–and Turkish officials now say there is strong evidence that ISIS leadership was involved in the planning of the attack–but initially did not rule out the Turkish militants. Either group has yet to claim it. But both organizations seek to bring mortal harm to innocents in pursuit of political ends.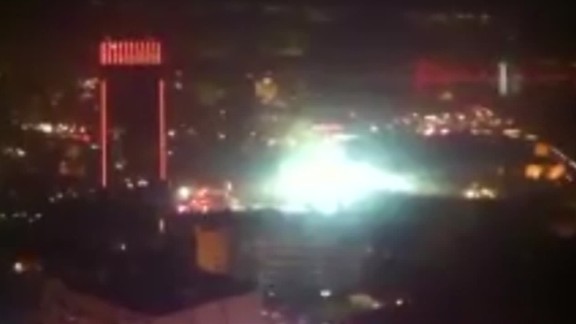 Now playing
01:49
Turkey's president vows revenge after attack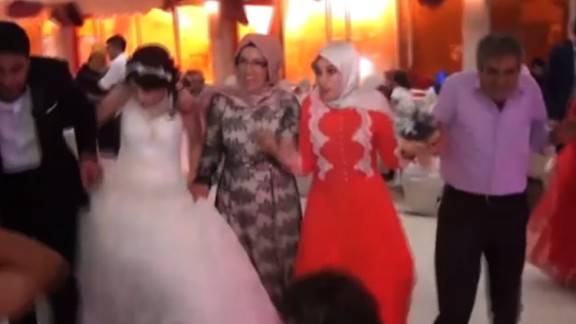 Now playing
01:05
Video shows explosion rock wedding party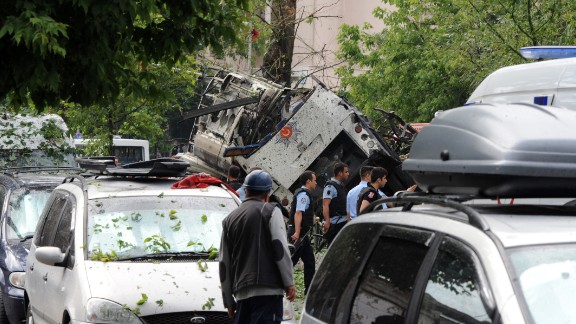 Now playing
02:51
Police bus targeted in Istanbul bombing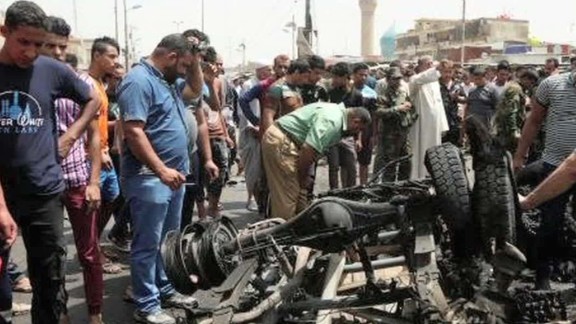 Now playing
01:54
Almost 100 killed in series of Baghdad attacks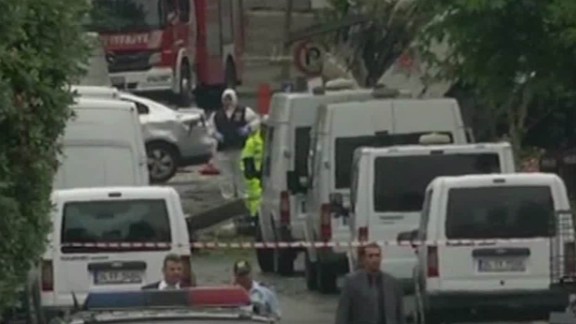 Now playing
01:49
Car bombing kills 11 in Istanbul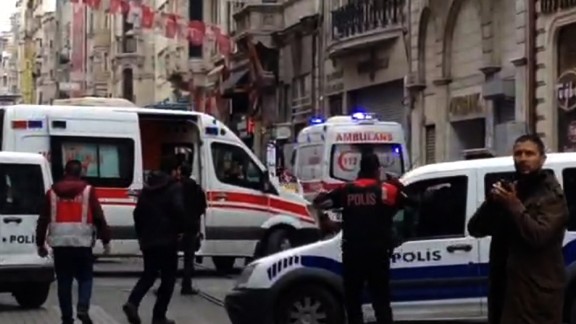 Now playing
02:00
Four killed in suicide bombing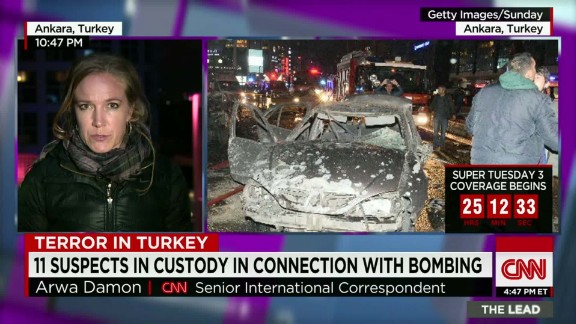 Now playing
02:23
11 suspects in custody in connection with Turkey terror attack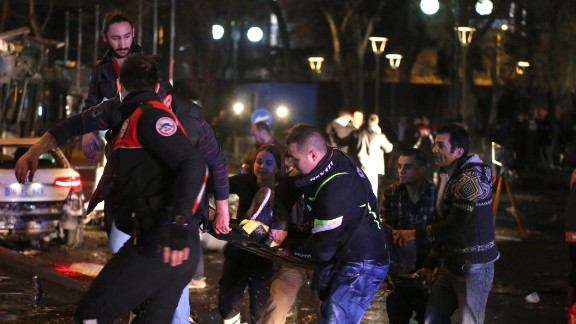 Now playing
03:16
After Ankara attack, will Erdogan escalate conflict?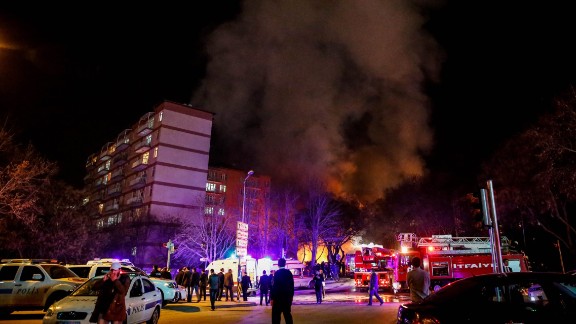 Now playing
01:17
Turkey: Deadly blast linked to Kurdish militants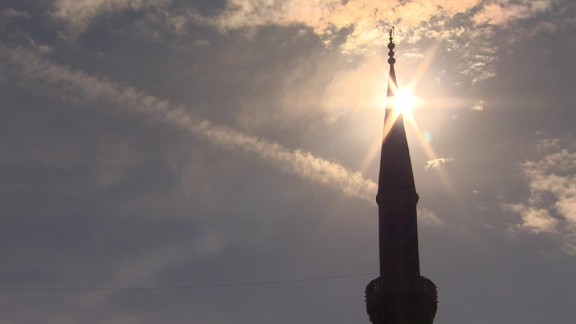 Now playing
02:13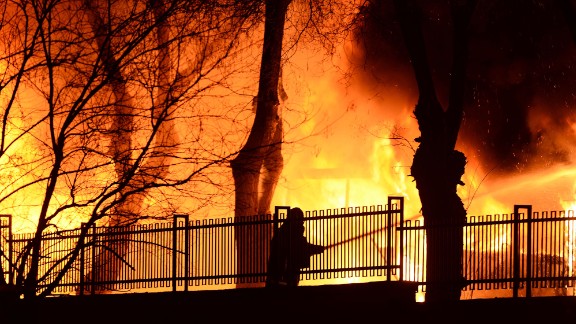 Now playing
00:56
Turkey terror attack caught on video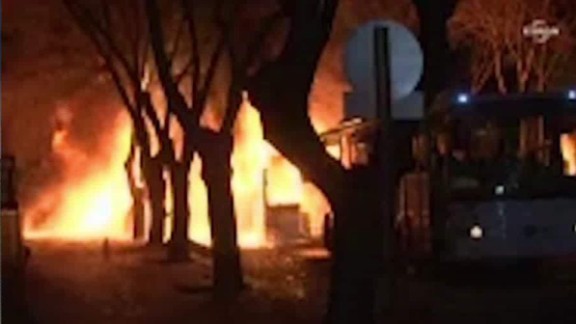 Now playing
02:53
Turkish military: Deadly explosion a 'terror attack'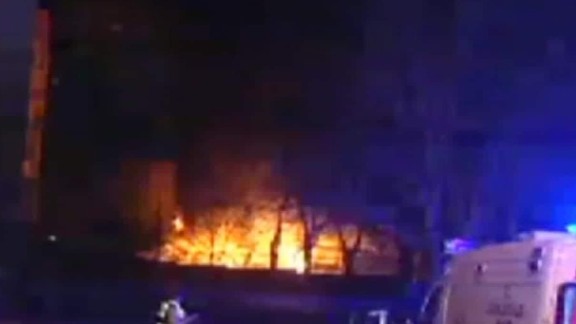 Now playing
03:09
Turkish Military: Ankara explosion a terror attack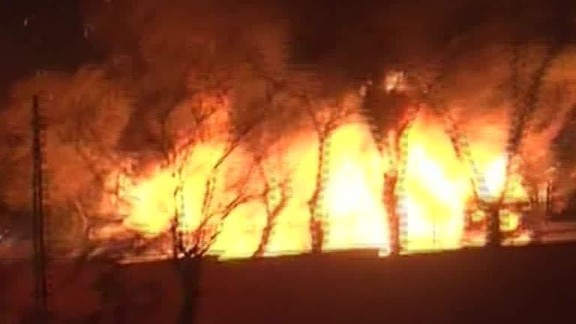 Now playing
02:12
Powerful explosion in Ankara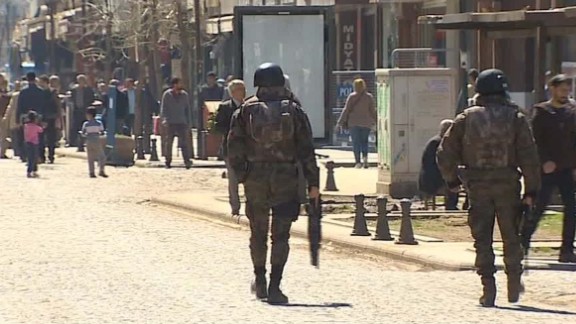 Now playing
02:56
Turkey: Violence escalates in predominantly Kurdish city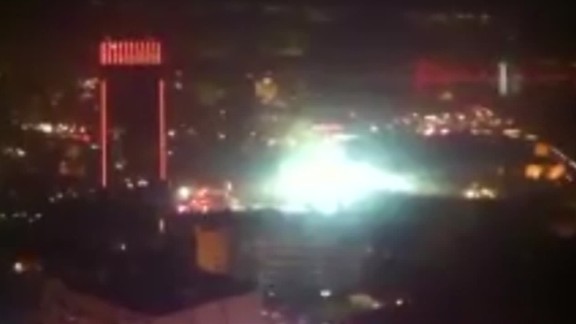 Now playing
01:49
Turkey's president vows revenge after attack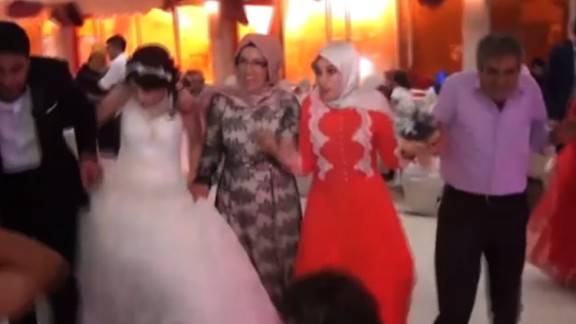 Now playing
01:05
Video shows explosion rock wedding party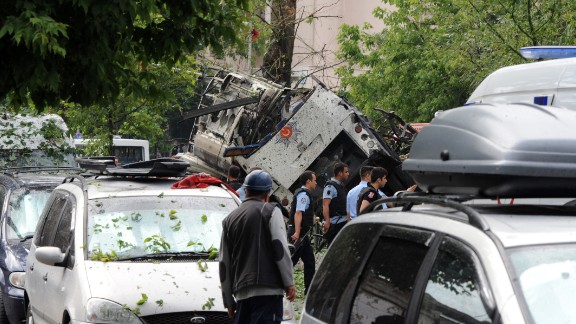 Now playing
02:51
Police bus targeted in Istanbul bombing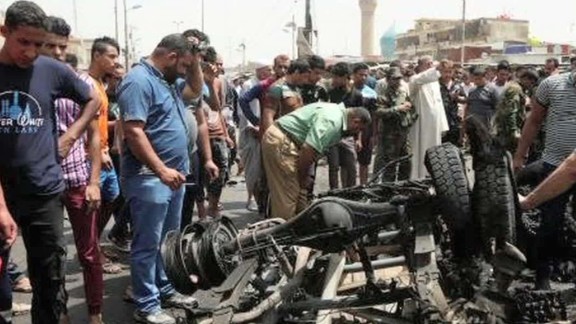 Now playing
01:54
Almost 100 killed in series of Baghdad attacks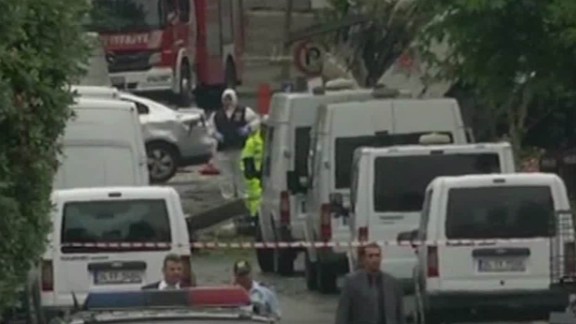 Now playing
01:49
Car bombing kills 11 in Istanbul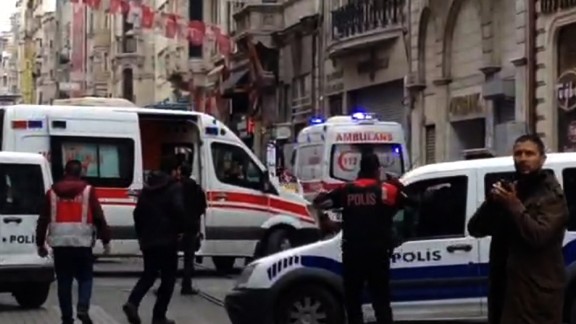 Now playing
02:00
Four killed in suicide bombing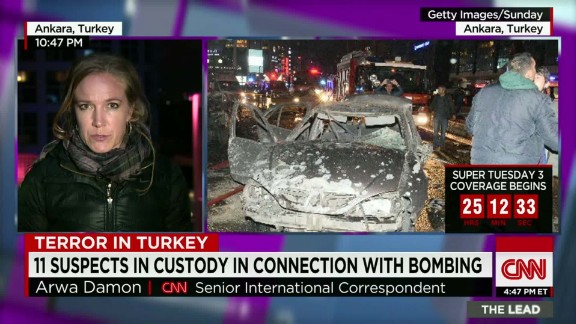 Now playing
02:23
11 suspects in custody in connection with Turkey terror attack