Story highlights
24 people detained in attack investigation
Alleged planner is a top soldier in ISIS, U.S. official says
U.S. added him to its list of terrorists last year
(CNN) —
Days after the Istanbul airport massacre, reports emerged about the identities of the suicide bombers as well as the organizer – a man who a U.S. official says is a top soldier in the ISIS war ministry.
Two of the three assailants in the terror attack that killed 44 people at Istanbul's Ataturk Airport have been identified as Rakim Bulgarov and Vadim Osmanov, according to Turkey's state news agency Anadolu, citing an anonymous prosecution source.
The Friday report did not identify the third attacker.
The report did not reveal their nationalities. But officials have said they believe the three attackers are from Russia, Uzbekistan and Kyrgyzstan, and entered Turkey a month ago from Syria's ISIS stronghold of Raqqa.
The report came a day after U.S. Rep. Michael McCaul, chairman of the House Committee on Homeland Security, said the man who directed the attackers is Akhmed Chatayev, a terrorist from Russia's North Caucasus region.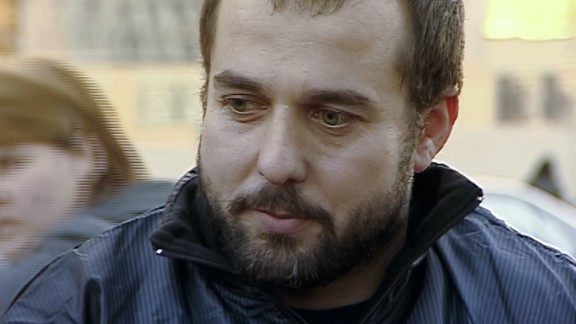 Rustavi2/AP
Turkish media reported that a man nicknamed "Akhmed One-Arm" organized the attack.
While his whereabouts are unclear, Chatayev's ties to jihadist activities are well-documented, McCaul said.
"He's … probably the No. 1 enemy in the Northern Caucasus region of Russia. He's traveled to Syria on many occasions and became one of the top lieutenants for the minister of war for ISIS operations," he told CNN's Brianna Keilar.
Suspect on U.S. list of terrorists
At least 230 others were injured when the trio stormed the airport and opened fire with rifles before detonating bombs. Two of the men targeted the international terminal building, and the third one gunned down people at the parking lot.
Of the hundreds wounded, 80 are still hospitalized, Istanbul officials said.