Myanmar, Sudan and Haiti are currently among the worst offenders for human trafficking, according to a new report published today by the U.S. State Department.
The three nations were among 27 to be downgraded in this year's annual Trafficking in Persons – or TIP – report.
What the TIP Tiers mean
Tier 1: Governments fully comply with the Trafficking Victims Protection Act's (TVPA) minimum standards.
Tier 2: Governments do not fully comply, but are making significant efforts to bring themselves into compliance.
Tier 2 Watch List: Governments do not fully comply, but are making significant efforts to bring themselves into compliance, as well as other negative indicators.
Tier 3: Governments do not fully comply and are not making significant efforts to do so.
(Source: U.S. State Department)
After two years, Thailand moved off the bottom rung due to the government's "significant efforts" to eliminate trafficking. Though the report says there's still "widespread forced labor" in the country's seafood sector.
And on the same day new President Rodrigo Duterte assumed power, the Philippines moved up to become a Tier 1 nation. However, sex trafficking is still considered a "significant problem."
According to the U.S. State Department, the report is "the world's most comprehensive resource of governmental anti-human trafficking efforts." It rates 190 nations – up from last year's 188 with the addition of Libya and Yemen – on how effectively governments are tackling the human trafficking industry on a scale from the worst on Tier 3 to best on Tier 1.
If a nation sits on the Tier 2 Watch List for two years, it's automatically downgraded to Tier 3, unless the U.S. Secretary of State decides to waive it for a maximum of two years.
We take a closer look at which governments are taking the fight to the human traffickers and which, according to this year's report, could do better.
Bottom of the pile
Myanmar
Myanmar has been on the Tier 2 Watch List since 2011, but this year fell to the bottom with a Tier 3 grading.
The country has long been plagued with migration and human trafficking problems, specifically from within its oppressed Rohingya community. Rohingya are especially vulnerable to human traffickers, who for years have preyed on their desperation and charged extortionate fees for transport through Thailand and by sea, primarily to Malaysia.
The trade came to a halt in mid-2015, however, when Thai police discovered several mass graves in a human trafficking camp near the Thai-Malaysian border. They were believed to belong to Rohingya refugees.
A subsequent crackdown on human trafficking networks saw dozens arrested, including many police officers and other officials. But Amy Smith, executive director of Bangkok-based Fortify Rights, told CNN that while the region's lucrative human trafficking networks had been disrupted, it had by no means been dismantled.
"Smuggling people is more profitable than guns or drugs," she said.
Haiti
After four years on the Tier 2 Watch list, Haiti also dropped to become a Tier 3 nation.
According to this year's TIP report, most of Haiti's trafficking cases involve children who work as domestic helpers and are usually physically abused, unpaid and kept from school.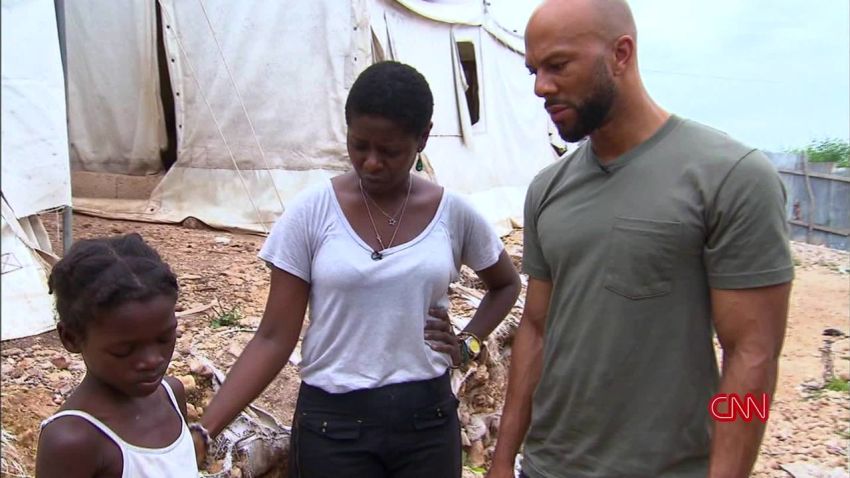 Anna Childs, director for International Development at the Open University, says after the 2010 earthquake in Haiti a surge in child trafficking was inevitable.
"Under the cover of rescue efforts, traffickers (often women) can pose as religious leaders, relief workers or representatives of government-accredited employment agencies promising jobs," she says. "Children separated from their families may be believed missing or dead."
Even now, six years on, the report says women and children living in camps for internally displaced persons set up as a result of the 2010 earthquake as some of those most at risk.
The government has introduced an anti-trafficking committee and put together an action plan to fight the trade, but the report condemned weaknesses in the justice system and a lack of funding available for prosecution.
'Absolute disregard for human life'
Djibouti, Papua New Guinea, Suriname, Turkmenistan also slipped to the bottom of the pile in this year's report.
As did Sudan, where children are vulnerable to being recruited by Sudanese armed forces.
According to the report, there are also a number of cases where children are abducted by South Sudanese forces, who are embroiled in a bitter and violent civil war on the other side of the border.
Additionally, Sudan is on the transit path for those fleeing conflict en route to Europe. Thousands on this journey are susceptible to the people smugglers profiteering from their desperate bids to escape war-torn Syria and Yemen.
In June of this year, an Eritrean man suspected of being a key smuggler of people from Africa to Europe was arrested in Khartoum, Sudan's capital. Known as "The General," he was described as having an "absolute disregard for human life," by the National Crime Agency.
He is believed by the agency to be responsible for the October 2013 shipwreck off the Lampudesa coast, where more than 300 people drowned. The National Crime Agency worked with Sudanese police to have him arrested, but according to the report, the government there still isn't doing enough.
Moving up
After two years on the list of worst rated countries, in this year's report Thailand's efforts in the fight against human trafficking have been rewarded with an upgrade.
Although it determines that trafficking is still a "significant problem in Thailand's extensive commercial sex industry," the report cites major improvements within the fishing and seafood industries, as well as an increase in the number of investigations, prosecutions and convictions.
This move marks a rare moment of positivity in U.S.-Thai ties, which have been strained since the Thai military seized power in a coup strongly condemned by Washington.
The only other country upgraded from Tier 3 to the Tier 2 Watch list was Kuwait, while 10 nations were upgraded from the Watch List to Tier 2, including Namibia, Lebanon, Egypt and Cambodia.
The upward move for Cambodia marks a major improvement for a country that's long been embroiled in a battle against the sex trade and child sex tourism.
This year's report states there has been a "significant decline" in the number of children caught up in what it calls "commercial sex establishments," but still calls for increased public awareness around the issue and campaigns to reduce local demand for the sex industry.
Top of the list
Seven countries made the leap from Tier 2 to Tier 1, including Colombia, Cyprus, Lithuania and the Philippines, where human trafficking has historically been a critical issue.
An estimated 10 million Filipinos work abroad, and people smugglers work with local recruiters to take advantage of the high number of enthusiastic migrants searching for a better life overseas.
Sex trafficking is also a "significant problem," according to the report, especially for the women and children within more remote communities.
But increased funding in the battle to prevent migrant worker trafficking, implementation of a number of awareness campaigns and convictions in the areas of child online sex trafficking and forced labor means that in the eyes of the U.S. State Department, the Philippines moves up to being a Tier 1 nation.
This is a timely accolade for the Philippines government, as it comes not long after then-President Elect Duterte was called by Obama with a gentle reminder that the two nations share human rights values, after a number of calls from Duterte condoning vigilante violence and reintroduction of the death penalty.