Program note: Learn how America's intelligence network tracked and killed the godfather of ISIS, Abu Musab al-Zarqawi, on CNN's "Declassified," Sunday, July 3, at 10 p.m. ET/PT.
ISIS, perhaps the most feared terrorist group in the world, traces its short history to a man who was a prison gang leader, a high school dropout and an alleged teenage pimp.
His name: Abu Musab al-Zarqawi.
Zarqawi was "Hitler-like" and "incredibly brutal," said Lt. Gen. Mike Flynn, a retired former director of the U.S. Defense Intelligence Agency.
"He was a dictator with a plan," Flynn said on CNN's TV series "Declassified." "His plan was to kill as many people that did not see life the way he saw it, and to change the face and the nature of the Middle East — and frankly the Islamic world."
In the 10 years since Zarqawi's violent death, ISIS – or the Islamic State in Iraq and Syria – has gathered enough support and weapons to seize territory stretching from northern Syria to central Iraq.
It also controls areas of other nations, and has claimed responsibility for recent terror attacks that have killed hundreds of people in the Middle East and Europe.
ISIS destroys priceless antiquities, holds slaves and uses the internet to lure young women and jihadists from around the world.
And it all traces back to Zarqawi, the man who took his name from the town where he was born in 1966: Zarqa, Jordan.
Pimp, bootlegger, thug
Zarqawi reportedly dropped out of high school and gained a reputation as a local pimp, bootlegger and thug, according to more than one biographer.
At age 23, he spent time in Afghanistan and then returned to Jordan, where he was thrown in prison in 1993 for subverting the government and possessing illegal weapons.
Prison life took Zarqawi to another level.
There, he learned the Quran and used his charisma to recruit prisoners for Islamic jihad. A royal amnesty in 1999 freed Zarqawi and allowed him to return to Afghanistan to meet Osama bin Laden. The two terrorists reportedly disliked each other from the start.
By 2003, he was in Iraq. Zarqawi led a ruthless three-year campaign of coordinated attacks against Iraqi and U.S. targets. He called his group Al Qaeda in Iraq. A targeted U.S. airstrike killed Zarqawi in 2006.
After that, terrorists who went on to lead ISIS took up where Zarqawi left off.
Here are five Zarqawi claims to infamy tied to today's ISIS:
1. He's widely acknowledged as the father of ISIS
Zarqawi's dream about creating an Islamic state has come true, said Flynn. "When I look at what we're facing now, I see Zarqawi all over this battlefield. Zarqawi is the father of the Islamic state."
"He created something bigger than a small terrorist organization," said retired U.S. Army Gen. Stanley McChrystal, a top Iraq War commander. "He created a movement."
Also important, McChrystal said, is that Zarqawi convinced people an Islamic state was achievable.
2. Zarqawi's tactics were extreme — even for bin Laden
The mastermind of 9/11 disagreed with Zarqawi's strategy of attacking fellow Muslims. "What he was trying to do was create a civil war between Sunni and Shia," said McChrystal. Fighting between the two factions created problems for the U.S.-led military coalition.
Today, ISIS continues to use these tactics by targeting Muslims who don't follow its interpretation of Islam.
In March, a man wearing a belt rigged with explosives walked into a soccer stadium full of families about 30 miles (50 kilometers) south of Baghdad and blew himself up, killing at least 25 people and wounding 90 others. ISIS claimed responsibility.
"What we see ISIS doing now is an escalation of what we saw al-Zarqawi do, targeting Muslims first and foremost," said Amanda Rogers, a research fellow at Georgia State University.
"This is al-Zarqawi 101."
3. Zarqawi almost single-handedly changed the course of the Iraq War
"He was the person that suddenly made it clear we could lose in Iraq," said McChrystal.
In 2004 in Falluja, U.S. generals saw the war make a huge shift from Saddam Hussein's former soldiers to forces — many of them foreign fighters — who were loyal to Zarqawi.
The First Battle of Falluja started as a military response to the brutal killing of four U.S. contractors whose mutilated bodies were hanged from a bridge. Soon, it became a "siege," McChrystal said.
By the time war planners decided to pause and regroup, 27 American servicemen were dead. When coalition forces returned seven months later, they fought the bloodiest military battle since Vietnam.
Flash forward to January 2014.
Falluja was the first Iraqi city captured by ISIS, which used it as a staging area to send suicide bombers to nearby Baghdad. Fighting between Iraqi and ISIS forces for control of the city spiked again this summer.
Related story: Iraqi general says Falluja has been liberated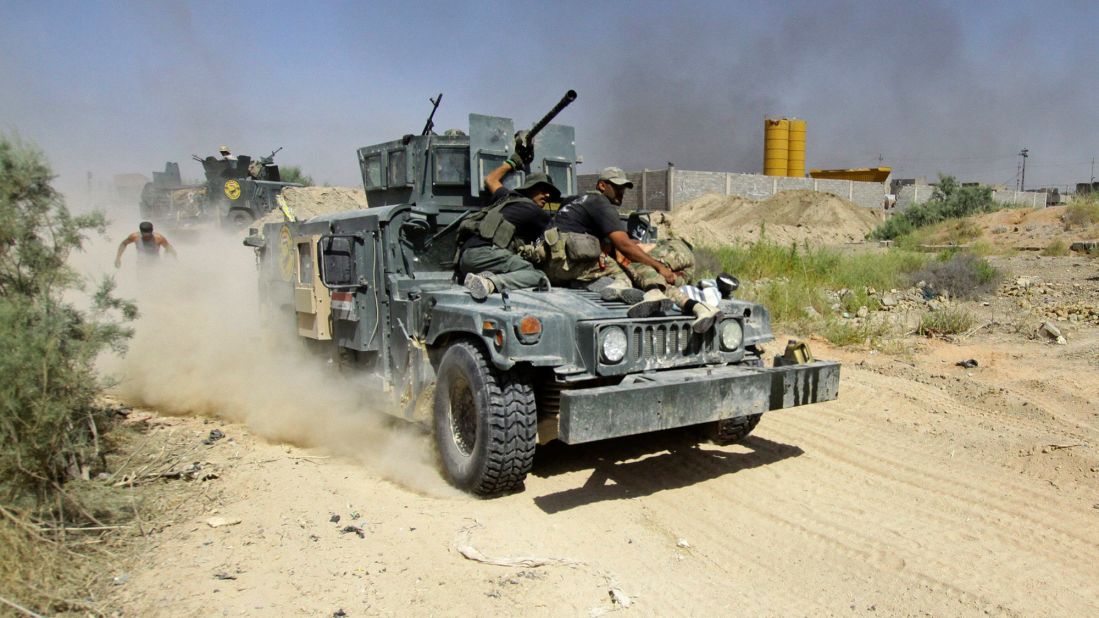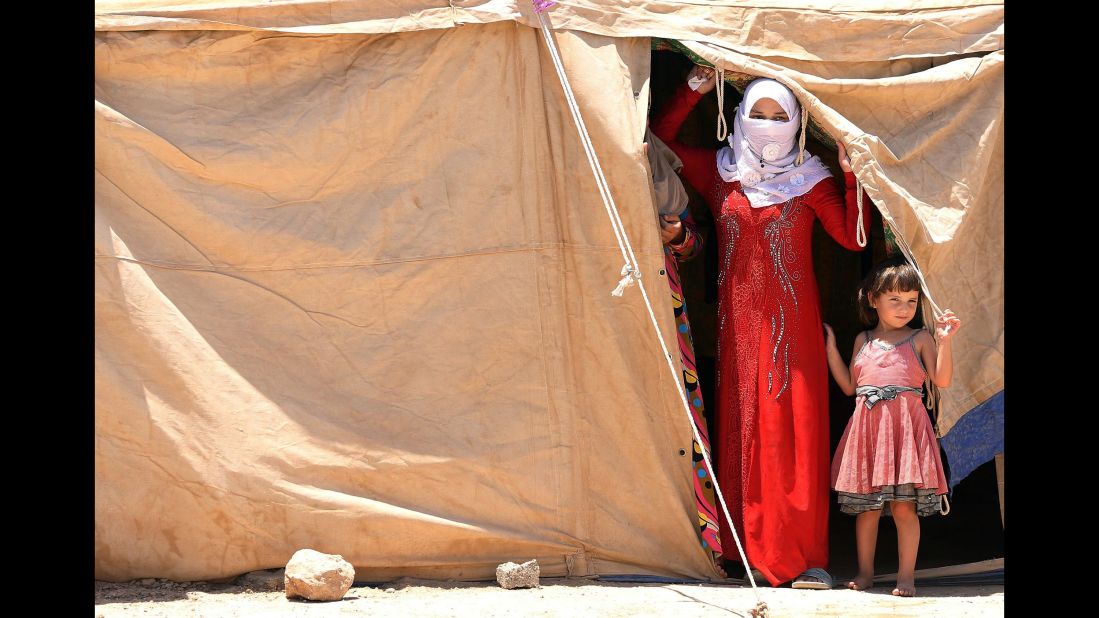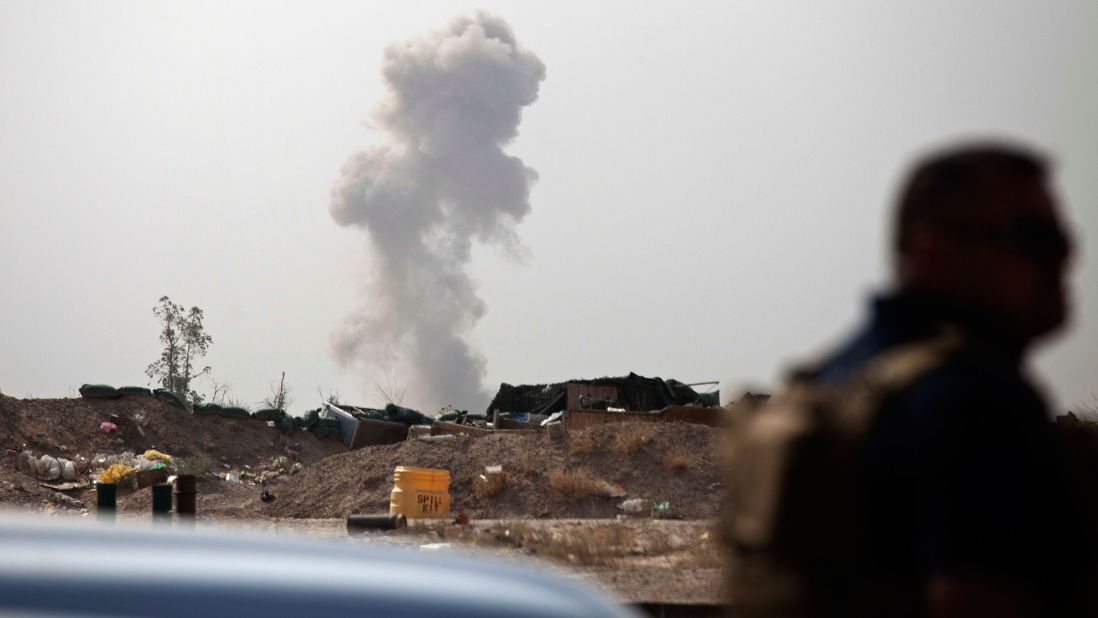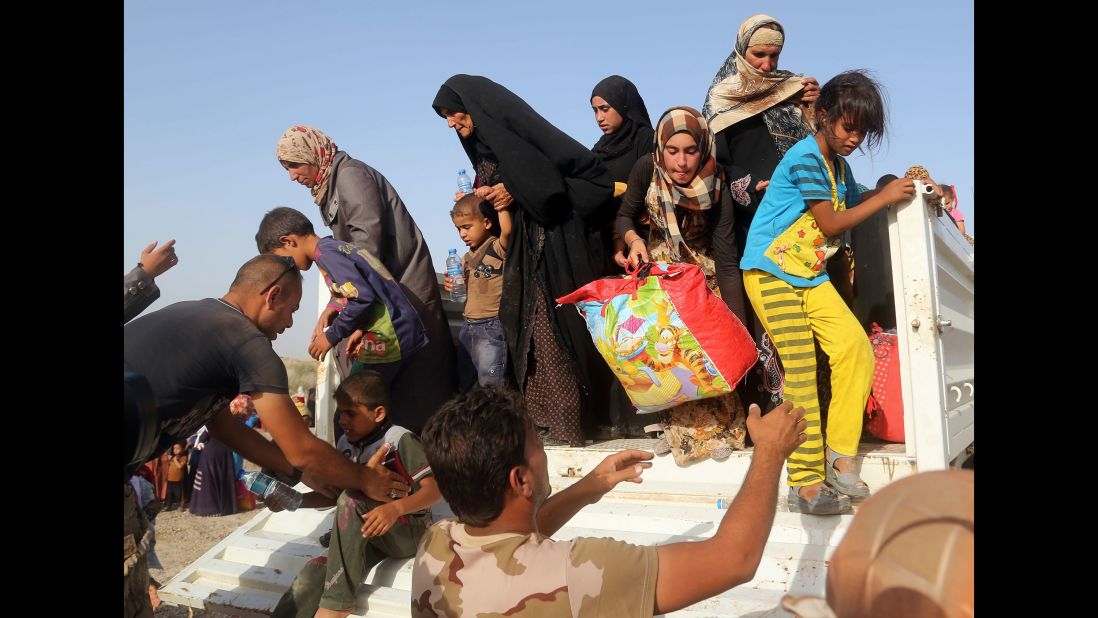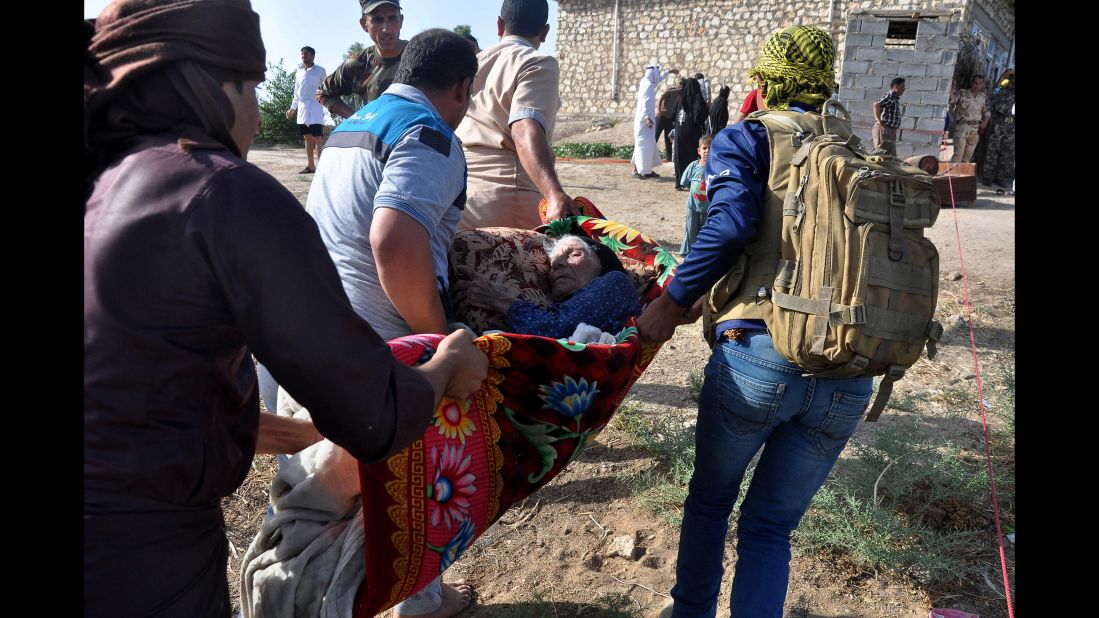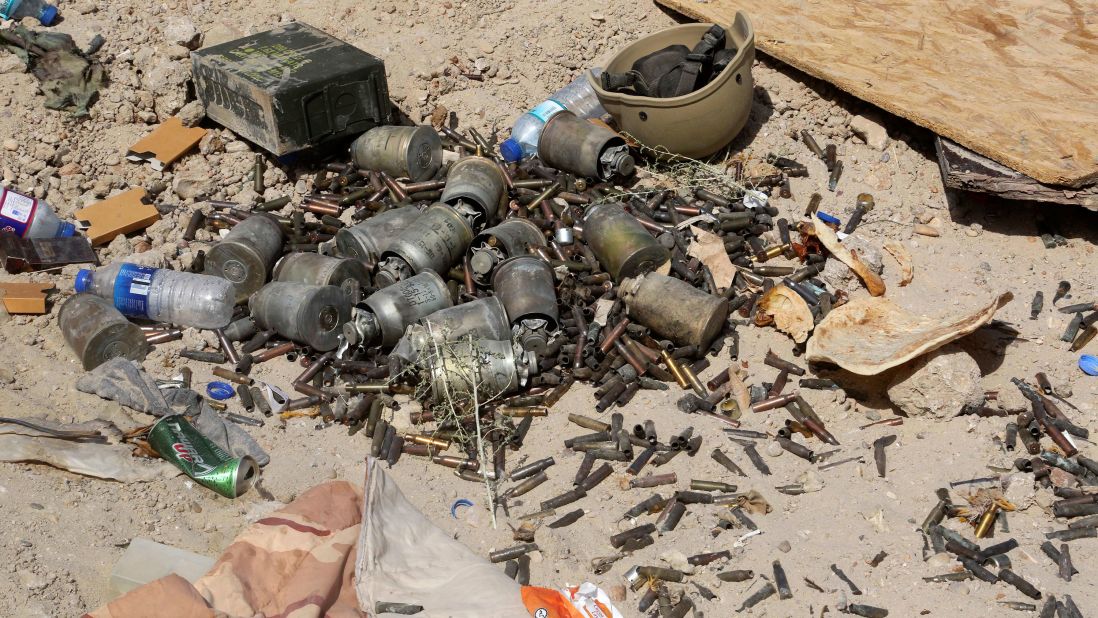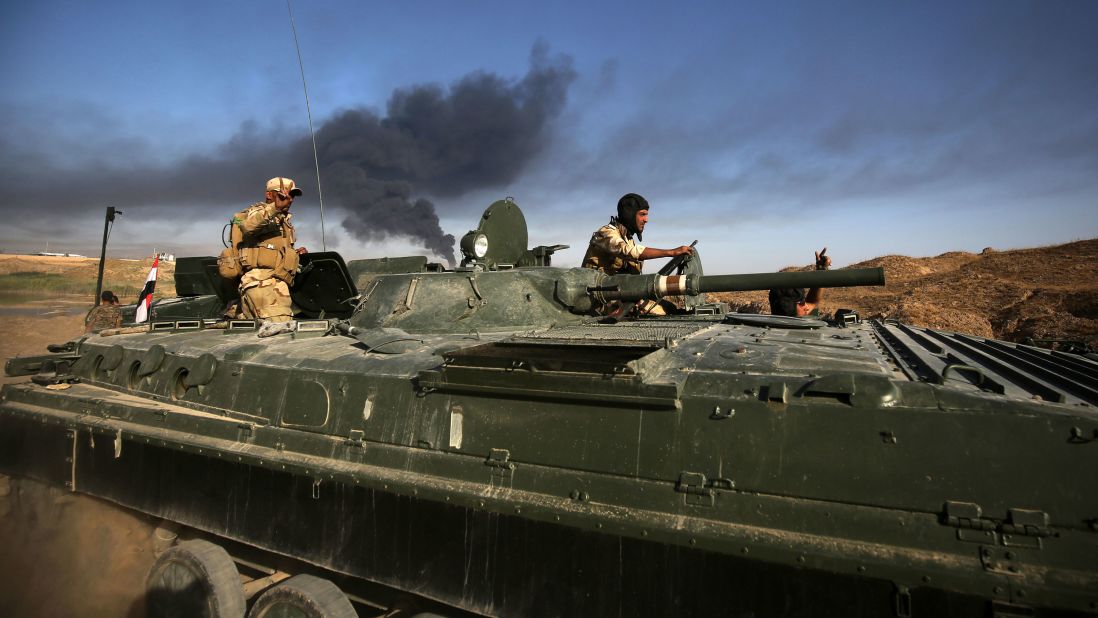 The battle for Falluja
4. Like ISIS, he beheaded captives and posted video
Zarqawi shocked the world with a string of kidnappings and beheadings – which were then posted online and credited to Zarqawi or his group.
It began with the kidnapping and killing of American contractor Nicholas Berg in May 2004. The barbaric practice was then embraced by ISIS, most notoriously by the terrorist dubbed Jihadi John. He was killed last January in a targeted drone strike in Raqqa, Syria, ISIS' de facto capital.
5. The U.S. made Zarqawi a worldwide celebrity
Before 2003, Zarqawi wasn't widely known. But during the run-up to the U.S.-led invasion, Secretary of State Colin Powell tried to gain support duri