Editor's Note: Frank J. Colucci is associate professor of political science at Purdue University Northwest and author of Justice Kennedy's Jurisprudence: The Full and Necessary Meaning of Liberty. The opinions expressed in this commentary are his.
At the close of the current Supreme Court term, Justice Anthony Kennedy cast decisive votes affirming the constitutionality of affirmative action in higher education and striking down a Texas state regulation on abortion facilities.
Kennedy's actions mark a departure from his previous positions, but his recent votes in Fisher and Whole Women's Health reflect tensions in his previous opinions between his broad language and specific votes. They also reveal the reality that, even with late Justice Antonin Scalia's chair vacant, the Court could not delay decisions in these cases any longer.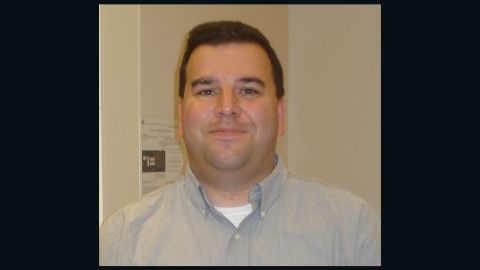 Prior to last week, Kennedy had never voted to uphold an affirmative action policy, but he had long indicated at least rhetorical support for race playing some role in admissions.
Although he dissented from the ruling in Grutter v. Bollinger in 2003 that affirmed the University of Michigan Law School's use of race to admit a critical mass of minority students, Kennedy nonetheless found "no constitutional objection to the goal of considering race as one modest factor among many others to achieve diversity."
Four years later in Parents Involved in Community Schools v. Seattle School District No. 1, Kennedy rejected Chief Justice John Roberts's assertion that "the way to stop discrimination on the basis on the basis of race is to stop discriminating on the basis of race," finding him "too dismissive of the legitimate interest government has in ensuring all people have equal opportunity regardless of their race." Even when striking previous affirmative action programs, Kennedy reiterated "approval of giving appropriate consideration to race in this one context."
With last week's decision in Fisher, Kennedy finally found an "appropriate consideration."
"The fact that race-consciousness played a role in only a small portion of admissions decisions," Kennedy wrote, "should be a hallmark of narrow tailoring." Surveying changes in enrollment, Kennedy concluded the university's "consideration of race has had a meaningful, if still limited, effect on the diversity of the freshman class." The hybrid admission policy adopted by the University of Texas at Austin may be "sui generis," and the Court's approval "may limit its value for prospective guidance." But it is the one use of race Kennedy has found consistent with equal protection.
Just as the admissions program in Fisher was for Kennedy the unique constitutionally permissible use of race, the Texas abortion law struck Monday contains for Kennedy the rare unconstitutional abortion regulation.
In Planned Parenthood v. Casey, Kennedy provided the pivotal vote affirming the core holding of Roe v. Wade to guarantee women a constitutional right to abortion before fetal viability. But before and after Casey, Kennedy consistently voted to uphold state regulations of abortion including requirements that women undergo a waiting period before obtaining an abortion, that minors notify or obtain the consent of parents before obtaining an abortion, that doctors provide women information about abortion before performing the procedure, and that state funds and state personnel could be prohibited from providing abortions or counseling about abortion.
In Gonzales v. Carhart, Kennedy wrote the majority opinion finding constitutional a federal ban on the procedure known as partial-birth abortion. Before this term, the only regulation Kennedy considered an "undue burden" was in Casey, when he struck Pennsylvania's requirement that married women notify their spouse about an abortion.
After 24 years, in Whole Women's Health v. Hellerstedt Kennedy found additional undue burdens in Texas requirements that physicians performing abortions have admitting privileges at a hospital within 30 miles and that facilities providing abortions meet the same standards as all facilities performing ambulatory surgeries.
At oral argument Kennedy explored delaying enforcement of the requirements and returning the case to a lower court for more information about the effect of these regulations on women's access to abortion. Ultimately, he joined Justice Stephen Breyer's majority opinion to conclude each of the challenged regulations "provides few, if any, health benefits for women" and "poses a substantial obstacle to women seeking abortions."
For other controversial cases this term, the eight-member Court avoided divisive, definitive rulings. In U.S. v. Texas the Court divided 4-4, leaving in place a federal appeals court's injunction preventing the Obama administration from implementing its deferred action program (DAPA) to allow immigrants who are parents of American citizens to remain in the country lawfully. In Zubik v. Burwell, where religious nonprofit groups challenged accommodations offered by the Obama administration to the Affordable Care Act's contraceptive mandate, the Court without reaching the merits agreed unanimously to return the case to lower courts to find a compromise.
In contrast, Fisher and Whole Women's Health could not be so clearly left for someone else to decide. With Justice Kagan recused from Fisher, a 4-4 decision was impossible, and a 2013 Supreme Court decision written by Kennedy had already returned the case to the district court once for a new trial.
"Under the circumstances of this case," Kennedy writes, "a remand would do nothing more than prolong a suit that has already persisted for eight years and cost the parties on both sides significant resources." In Whole Women's Health, a 4-4 split would simply have affirmed the appeals court decision and upheld Texas's law with no rehearing.
Kennedy's liberal outcomes in the recent abortion and affirmative action cases follow a path opened by his broad rhetoric in earlier opinions – rhetoric that until now has run counter to his votes. They also demonstrate that he and this shorthanded Supreme Court can only avoid resolving divisive constitutional questions for so long.
Join us on Facebook.com/CNNOpinion.
Read CNNOpinion's new Flipboard magazine.
Frank J. Colucci is associate professor of political science at Purdue University Northwest and author of Justice Kennedy's Jurisprudence: The Full and Necessary Meaning of Liberty. The opinions expressed in this commentary are his.