The notorious cartel boss hid in a laundry cart the first time he broke out of prison – or so the story goes.
The next time, he slipped out through an underground tunnel and rode a motorcycle to freedom.
The brazen escapes, and the stories that swirled about them afterward, cemented Joaquin "El Chapo" Guzman Loera's place as a mythical figure in Mexico's criminal underworld.
His nickname means "Shorty," but there's no shortage of tall tales about the Sinaloa cartel kingpin.
Behind them lies a staggering truth: Guzman, authorities say, built the largest illegal drug organization in the world.
Jim Dinkins spent the bulk of his career trying to stop him. And the former head of investigations for the U.S. Department of Homeland Security says one thing comes to mind when he hears El Chapo's name: "Evil genius."
"He rose up out of the streets," Dinkins said, "to become one of the most powerful people in the world."
Now Guzman is behind bars again – held at the Metropolitan Correctional Center in Manhattan, New York, while he awaits trial.
And the story of how he got there is anything but simple.
An empire is born
Guzman got to know the drug business at an early age.
His hometown of Badiraguato, Sinaloa, is inside Mexico's Golden Triangle, the heart of the country's drug trade.
For decades, families in the area worked the fields, cultivating marijuana and poppies used to produce heroin, according to Anabel Hernandez, an investigative journalist who covers Mexican cartels.
"His father used to do it," she said. "His grandfather used to do it."
And by the time Guzman was 7 years old, he'd left school to do it, too, Hernandez said.
He started out working for Miguel Angel Felix Gallardo's notorious Guadalajara cartel. That group eventually splintered into several factions; one of them was Guzman's Sinaloa cartel.
The drug empire became Mexico's most powerful. And there was another thing that distinguished it – and its leader.
"He was a killer," Dinkins says.
Guzman surrounded himself with ruthless guards and enforcers, reigning over a multibillion-dollar global drug empire that supplied much of the marijuana, cocaine and heroin peddled on the streets of the United States.
In indictments filed in federal courts across the United States, prosecutors accuse the organization of using assassins and hit squads to maintain its control.
Chicago named him "Public Enemy No. 1" in 2013, calling him the city's "new Al Capone."
"While Chicago is 1,500 miles from Mexico, the Sinaloa drug cartel is so deeply embedded in the city that local and federal law enforcement are forced to operate as if they are on the border," Jack Riley, who heads the Drug Enforcement Administration's office in the city, said at the time.
In Mexico, analysts say, the strength of Guzman's enterprise helped unleash an ongoing drug war that has left tens of thousands of his countrymen dead.
A particularly high-profile killing made El Chapo Guzman a household name, and landed him in jail: the 1993 slaying of Cardinal Juan Jesus Posadas Ocampo.
Authorities said the beloved church official was slain by Guzman's enemies, who thought they were taking aim at the drug lord.
As outrage mounted over the cardinal's death, Guzman was arrested in Guatemala. Authorities extradited him to Mexico, where he was quickly convicted of criminal association and bribery and sentenced to 20 years behind bars.
At the time, he denied any connection to drugs.
"I am a farmer," he told reporters.
Code of silence reigns in 'El Chapo' birthplace
Escape spurs lengthy manhunt
During his time in Mexico's Puente Grande prison, Guzman lived like a king, with catered food and frequent visits from women, Hernandez said.
"This prison became a resort for 'El Chapo' Guzman," Hernandez told CNN.
But despite the reportedly cushy conditions, by 2001 Guzman was ready for a change of scenery.
That year, with 12 years left in his sentence, officials say Guzman escaped from the prison in a laundry cart.
Hernandez tells a different version of the story.
"Two very high-level officials of the government opened the door and said, 'Sir, you can leave now,'" the investigative journalist says.
During the drug lord's nearly 13 years on the lam, rumors swirled about his whereabouts.
From time to time, investigators suggested they were hot on his trail. But even as Mexico stepped up its pressure on cartels, he remained an elusive target. Many in the country suggested that his whereabouts were an open secret – and that the government must have been deliberately steering clear of capturing him.
In 2009, the archbishop of Mexico's Durango state told reporters that Guzman lived near the mountain town of Guanacevi.
"Everyone knows it," he said, "except the authorities."
Days later, investigators found the bodies of two slain army lieutenants in Durango's mountains, accompanied by a note: "Neither the government nor priests can handle El Chapo."
A year later, when asked by reporters again about Guzman's whereabouts, the archbishop said, "He is omnipresent. … He is everywhere."
'El Chapo' interrogator speaks
Robin Hood 'mystique'
Guzman's legend grew even more while he was on the run.
Stories proliferated of him helping the poor, or taking everyone's cell phones at a restaurant while he ate and then footing their bills for the inconvenience.
"I heard that story a million times around Mexico. I believe it may have happened once in Sinaloa – maybe. I'm not really sure," says Malcolm Beith, author of "The Last Narco: Inside the Hunt for El Chapo, the World's Most Wanted Drug Lord."
"These stories, they circulate around. Suddenly he's the man about town. He's an amazing man of the people, and God – he paid the bill, too. That's very old school mafia. It's straight out of the mob movies."
That image was good for Guzman, even if the tales weren't true, Scott Stewart, vice president of tactical analysis at Stratfor, told CNN in 2013.
"He wants to try to foster that whole mystique," Stewart said.
The idea that Guzman was some sort of Robin Hood character helped him hide out from authorities and evade arrest, Stewart said.
"I think there's a false narrative that says El Chapo is kind of this benevolent businessman," he said.
But benevolent or not, experts say it's hard to dispute Guzman's business savvy.
He ran the cartel like a CEO, bringing it so much financial success that in 2009 he landed on a billionaires list in Forbes magazine, along with Warren Buffett and Bill Gates.
During that time, the stories told about him veered close to the stuff of legend.
The drug lord also started cropping up in narcocorridos, popular Mexican songs that often glorify drug trafficking, telling tales of armored cars, shootings and police chases.
And it wasn't long before the idolization spread north of the border.
In 2012, American rapper Gucci Mane devoted a song to Guzman:
All I wanna be is El Chapo
Fully automatic slice your auto
All I wanna be is El Chapo
Three billion dollars in pesos
All I wanna be is El Chapo
And when I meet him I'ma tell him bravo
'El Chapo' as pop culture hero
'El Chapo' shirts: 'We cannot keep them in stock,' designer says
Tunneling out
Even as his notoriety grew, Guzman himself kept a low profile.
People said they'd spotted him in locations across Mexico, in Guatemala and even in Europe. Authorities called him the world's most wanted drug lord, but every time they tried to nab him, Guzman found a way to slip out of sight.
That changed in 2014, when a triumphant Mexican President Enrique Peña Nieto trumpeted Guzman's capture at a hotel in the Pacific beach town of Mazatlan as a sign that his government's security strategy was working.
The following year, speeches from the Mexican leader struck a decidedly different chord.
Guzman had broken out of a maximum-security prison again, authorities announced. This time, he used a mile-long tunnel for his getaway.
Security cameras in the Altiplano prison recorded Guzman stepping into a shower area – but never stepping out.
Later that day, authorities announced that Guzman was missing. He escaped through a hole in his cell that led to a lighted and ventilated tunnel.
It took nearly six months for investigators to find him again.
They closed in on Guzman at a hideaway in the coastal city of Los Mochis in January 2016.
In a stranger-than-fiction twist, authorities said the drug lord's desire to tell his story on the big screen – and to flirt with a famed soap opera actress who'd played a crime boss on television – led to his capture.
Text messages arranging a secret meeting between Guzman, Mexican actress Kate del Castillo and American actor Sean Penn were key clues that tipped off investigators.
Was Mexican actress the missing link to El Chapo?
Trial set for April
Now Guzman is behind bars again – this time in the United States.
His lawyers' efforts to block his extradition failed. On January 19, the day before US President Donald Trump's inauguration, a plane flew him from Juarez, Mexico, to New York.
A 17-count indictment filed in Brooklyn alleges that from 1989 to 2014, Guzman led a criminal enterprise responsible for importing and distributing massive amounts of narcotics and conspiring to murder rivals who posed a threat. He has pleaded not guilty.
Guzman also faces federal charges in five other US states, including a murder charge in Texas.
A trial in Brooklyn is set to begin in April 2018.
Guzman's legal team has argued that the charges against him won't hold up in court.
"He has been accused of many things. … Everything that the prosecution says and what has been written about him, I personally do not believe it's true," attorney Eduardo Balarezo told Telemundo in October. "What has he done? The prosecution will have to present evidence. He doesn't have to present evidence that he's innocent."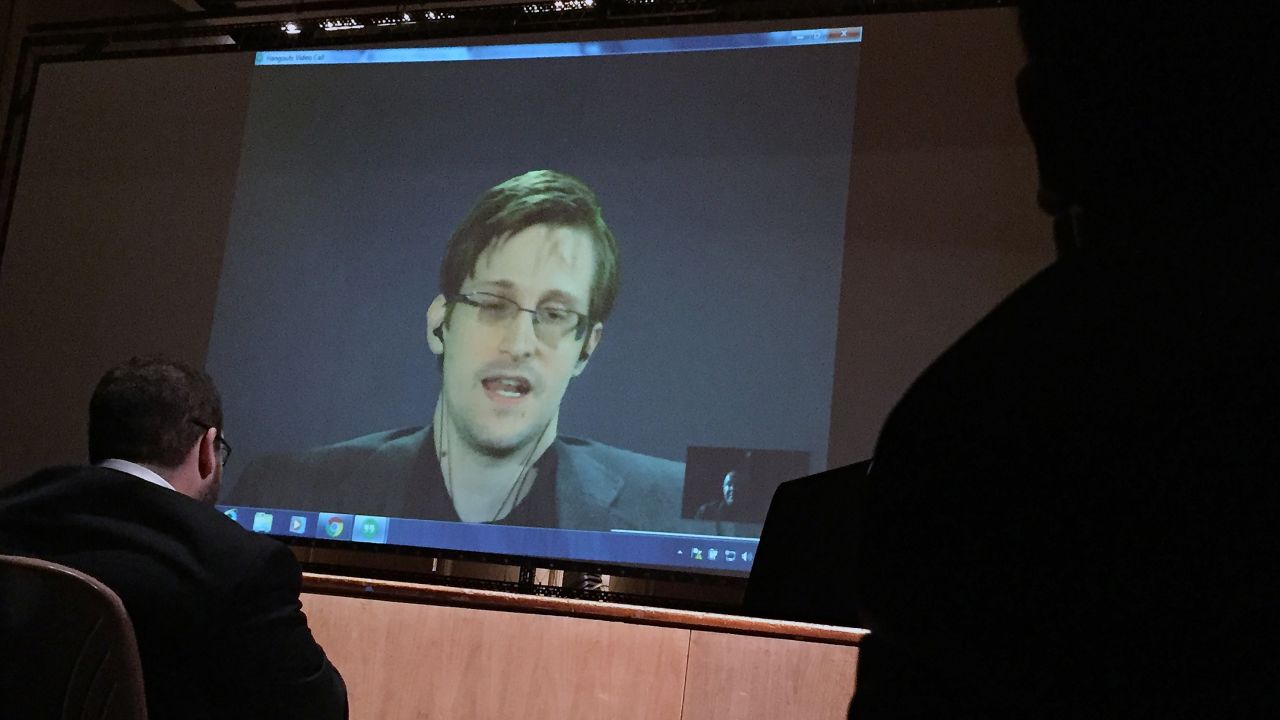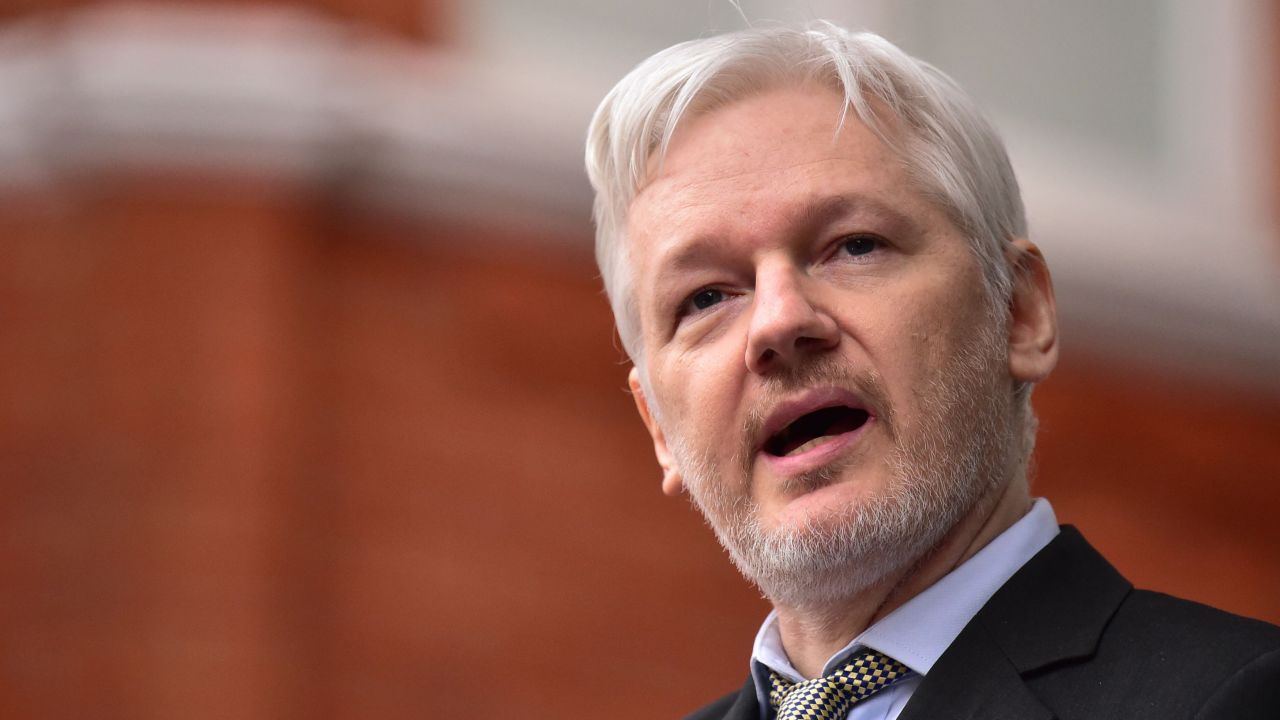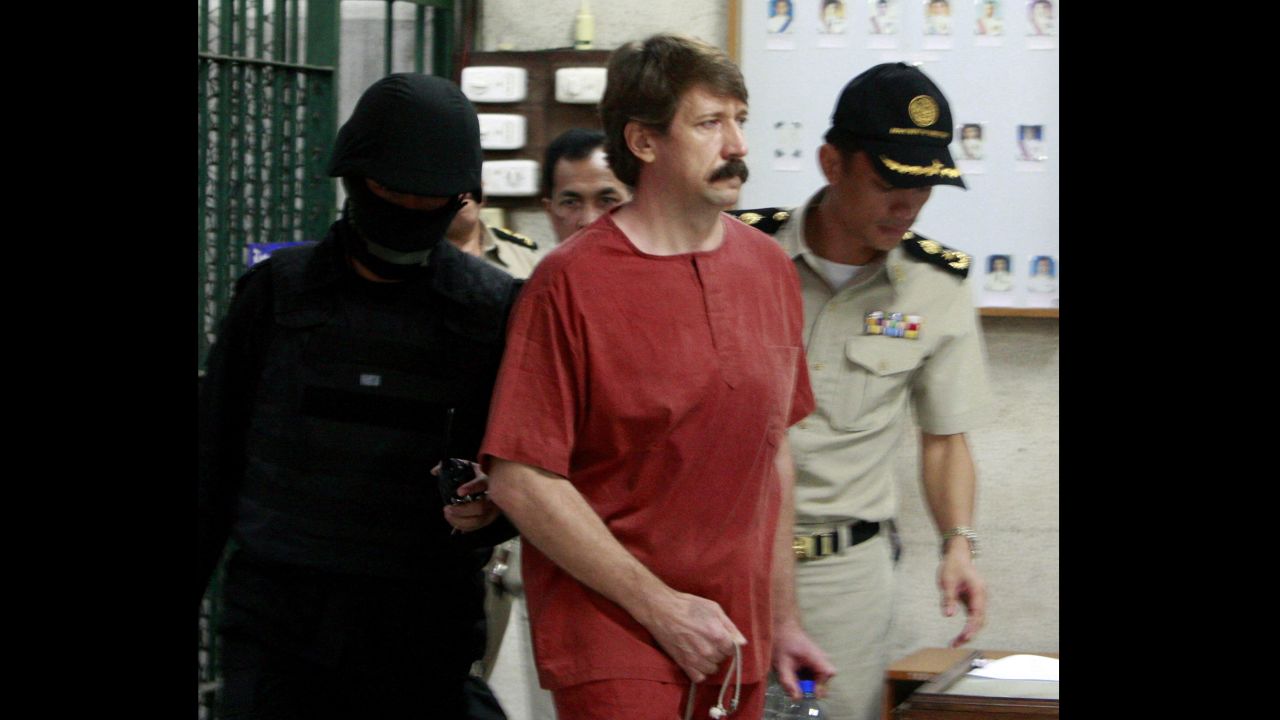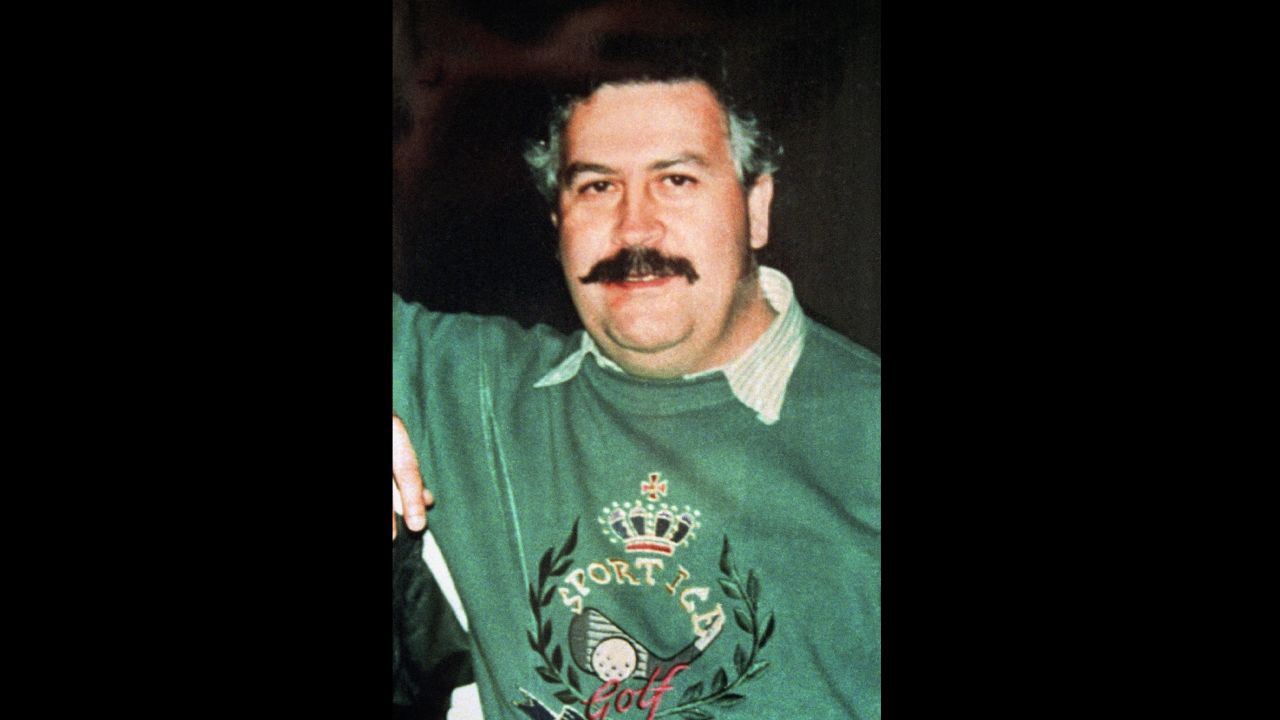 Famous US extradition cases
Behind bars in a windowless cell
In the run-up to his trial, the drug lord's lawyers have focused on criticizing the way authorities are treating him.
On the 10th floor of the Metropolitan Correctional Center, Guzman spends most of his time in solitary confinement in a windowless cell. He isn't allowed to speak with his wife, Emma Coronel, on the phone or in person. Federal prosecutors believe communication with family could be used to pass messages to the Sinaloa Cartel, according to court documents.
Balarezo has called the isolation excessive and ridiculous, and he says it's taking a psychological toll on his client.
The attorney contends there's no basis for authorities' concerns that Guzman could escape.
"Let's be realistic. He's in a jail in the middle of Manhattan, on the 10th floor. There are hundreds of guards. There are various doors, walls. He is not going to go anyplace there. So what they think, that he's going to escape from this prison, is ridiculous," he told Telemundo. "This isn't Mexico."
But Derek Maltz, who once led the Drug Enforcement Administration's special operations division, told CNN last year that when it comes to Guzman, anything's possible.
"Of course he can escape again, because it's Chapo, Harry Houdini," Maltz said. "Nothing would surprise me with this guy."
CNN's Chris Cuomo, Michelle Rozsa, Mayra Cuevas, Don Melvin and Mariano Castillo contributed to this report.