Story highlights
IOC backs IAAF's Russian suspension
But individual Russian athletes could go to Rio
Any would compete under the Russian flag
Kenyan athletes have to prove they are clean
The International Olympic Committee has backed the sanctioning of Russia track and field athletes over the country's lack of anti-doping efforts, but says individual Russian athletes could be cleared to compete at August's Rio Games.
Earlier this week, the International Olympic Committee said it planned to "fully respect the decision of the IAAF Council," which upheld its previous ban on Russian track and field athletes competing on the global stage.
And following Tuesday's summit in Lausanne, the IOC said it planned to "fully respect the decision of the IAAF Council."
However, IOC president Thomas Bach gave some hope to Russia's athletes, saying he expected some individual Russians to take part if cleared by the IAAF and that "they will compete under the flag of the Russian Olympic Committee."
Such a stance would be in direct contrast to that of the IAAF, which stated that any individual Russians allowed to compete "because they have been outside the country and subject to other, effective anti-doping systems" would "not be for Russia but as a neutral athlete."
The IOC deemed competing under the Russian flag was appropriate as only the Russian Athletics Federation had been banned and not the Russian Olympic Committee.
However, in response the IAAF said Tuesday it would "now work with the IOC to ensure the decision is respected and implemented in full."
Should Russian athletes only be allowed to compete under a Russian flag, it would create a potentially difficult situation for whistleblower Yuliya Stepanova, whose evidence effectively led to the revelations of systematic doping within Russian track and field.
Stepanova has been relocated to Canada but the 29-year-old middle-distance runner had hoped to qualify for and compete in Rio under the IOC flag.
Any Russian athletes hoping to compete in Rio would have to undergo further doping checks.
As will those from Kenya, which has also been declared non-compliant with the World Anti-Doping Agency code and whose athletics team has also been threatened with possible Olympic exclusion in the past.
The IOC statement said that "the presumption of innocence of athletes from these countries" was currently "being put seriously into question."
Read: Australian athletes mugged in Rio
Explaining the situation in both countries, Bach said: "In Kenya, you have a lack of funding and attention from national bodies, and in Russia you have serious allegations about manipulations of the doping system.
"In effect, it leads to the same challenge: To ensure the same playing field where the anti-doping system has been affected in different ways."
Russia has not ruled out a complete boycott of this year's Olympics, according to Kremlin spokesman Dmitry Peskov.
Asked if a wholesale boycott could prove a reality, Peskov told reporters via a conference call: "I can only say that no one wants to create a precedent like this.
"President Putin is a convinced supporter of Olympic ideals, and a convinced enemy of anything that may harm these ideals.
"Beyond all doubt, we intend to defend the interests of our sportsmen – I mean, those sportsmen who are not associated in any way with doping use," said Russian Olympic Committee president Alexander Zhukov, who has discredited Stepanova's claims.
Read: Fearing Zika, Olympian freezes sperm
Bach defended the IAAF at the conclusion of the IOC summit, and said the aim of its own proposals was to "keep dopers away from Rio 2016 by doing everything in the disciplinary procedures following the comprehensive testing and pre-testing."
He said officials planned to go after dopers' entourage, including coaches and doctors, in a bid to further clean up the Games.
Bach also singled out the Russian Olympic Committee for praise, saying it had been "mentioned in a very positive way for their work" despite the potential for more allegations in the latest World Anti-Doping Agency independent commission report on allegations of systematic doping at the Winter Olympics in Sochi in 2014. That report is due out on July 15.
Have your say on our Facebook page
Read more: Full Rio 2016 coverage
Photos: Battling drug cheats
Photos: Battling drug cheats
Photos: Battling drug cheats
Photos: Battling drug cheats
Photos: Battling drug cheats
Photos: Battling drug cheats
Photos: Battling drug cheats
Photos: Battling drug cheats
Photos: Battling drug cheats
Photos: Battling drug cheats
Photos: Battling drug cheats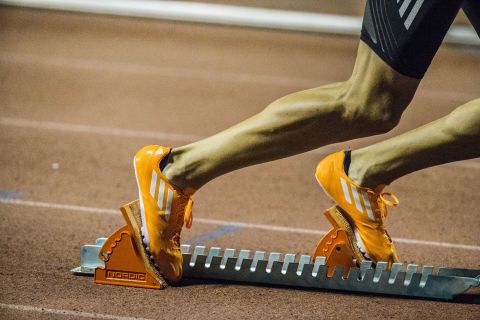 Photos: Battling drug cheats
Photos: Battling drug cheats
Photos: Battling drug cheats