(CNN) —
When a child is in the hospital for an indefinite stay, the one thing that might ease the pain of being there is a toy.
So when 10-year-old Kadin Hoven saw the toy bin at Mattel Children's Hospital UCLA running low, he had an idea.
Kadin was born with non-functioning kidneys. He's already had two kidney transplants. He's currently waiting for a third.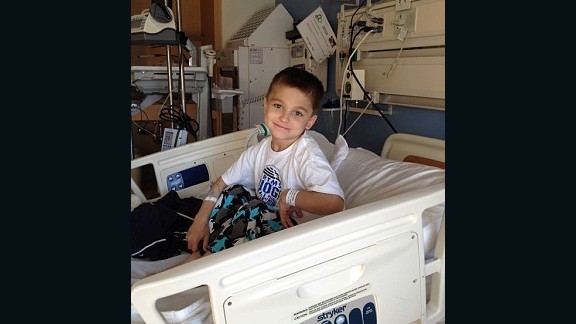 Courtesy Heidi Hoven
Officially diagnosed with stage 3 renal failure, Kadin has spent a huge portion of his life in the hospital – specifically, at Mattel. He's had procedures there for many years. While on a visit recently to receive an infusion, he noticed the toy bin was low.
"It made him really sad," Heidi Hoven, Kadin's mother, told CNN.
It gave him the idea to start a toy drive.
"You see a lot of drives, but there aren't a lot of toy drives for children in the hospital," Kadin told CNN.
Hoven, a kindergarten teacher, advertised the drive through her school, friends and family. Donations poured in, in the form of toys and cash.
"We had family and friends out of state, people we don't even know, giving us checks," Hoven said.
It took six toy wagons and four volunteers to haul the load – 281 toys total – into the hospital Wednesday.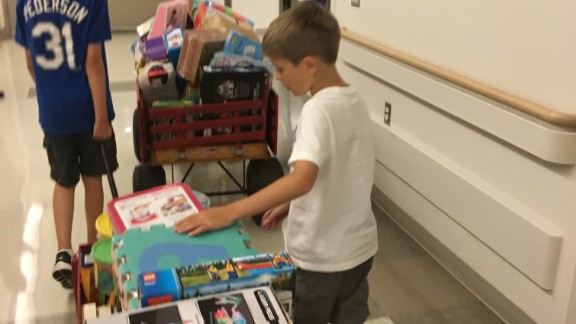 Courtesy Heidi Hoven
"Their jaws dropped," Hoven said, "They didn't expect to see that many toys."
And there's more, Hoven said. They are delivering another bunch next week.
"It's great to see patients want to give back," Stephanie Talley, a child life specialist at Mattel, told CNN.
The toys were given to the inpatient and pediatric care units.
Courtesy Heidi Hoven
Kadin's illness began when he was born. When Kadin was 9 months old, his father, Shawn, gave Kadin a kidney. When he was 5, Kadin's body began to reject it – spurring a need for another. When Kadin was 8, Hoven donated her own kidney, but doctors had to remove it three weeks later because of complications.
But the Hovens said they are hopeful.
"We tell (Kadin) there's a reason for everything," his mother said.
Kadin is currently on dialysis five days a week, for 10 hours a day. But you'd never know it by looking at him.
He loves cross-country, gymnastics and parkour. He recently asked to try baseball. He even gives himself his own growth hormone shots.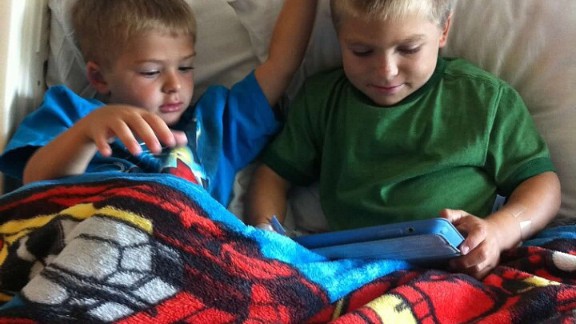 Courtesy Heidi Hoven
The Hovens are able to give Kadin his dialysis at home, but other procedures, like infusions, have to be administered at the hospital. And sometimes those procedures can last several hours, warranting a need for a distraction, like a toy.
"If you are not in the hospital, you have no idea," Hoven said. "For those kids, it's a getaway. It takes their minds off their situations."
Suddenly, something small – like a toy bin – makes a big difference. It's a source of joy for kids who need it most. Kadin says his wish is to have the toy drive every year.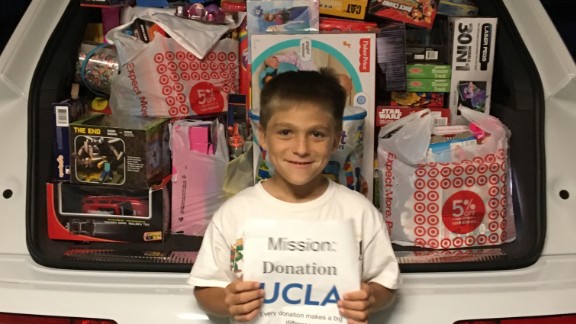 Courtesy Heidi Hoven
Despite Kadin's difficult ride with his health, and despite the effects of a brutal disease, Kadin says he is still thinking about other people.
"He's a very selfless, caring little boy," his mother said. "If he sees someone in need, he is the first to take out his chore money and donate."
When asked how much of a difference he thought the toys made to the kids, Kadin said simply: "Big."
Courtesy Heidi Hoven
This story was originally reported by CNN affiliate KCBS.