President Barack Obama will travel to Orlando Thursday. Reports say the Orlando shooter visited the club where the massacre took place "multiple times." Names of all 49 victims have now been released.
Here's a rundown of the latest developments, and where to find details:
The investigation
Orlando nightclub shooter Omar Mateen visited Orlando's Pulse nightclub "multiple times" before Saturday's massacre, according to four regular patrons who talked with the Orlando Sentinel. Meanwhile, investigators pursued a deadly path that led to the Pulse nightclub.
For more:
Orlando shooting: What motivated a killer?
Orlando terrorist subject of failed FBI sting operation
The victims
The names of all 49 victims are now known, and the stories of those lives cut short are beginning to emerge.
For more:
Anderson Cooper's emotional tribute to victims
High-school grad, dancer, accountant among Orlando shooting victims
The heroes
Amid the tragedy are tales of selflessness and heroism. Trauma surgeons who worked feverishly to save lives. Club-goers fleeing gunfire only to stop and aid shooting victims. A passerby in a pickup truck carrying wounded to a hospital.
For more:
Orlando shooting: Heroes among us
Inside the Orlando trauma center: All hands put to work
The candidates
The presumptive presidential nominees drew sharp contrasts Monday, each responding to the mass shooting on morning television shows and in previously scheduled campaign events.
For more:
Commander-in-chief test: Clinton vs. Trump
Clinton's speech wasn't about Trump (but it was)
Trump stretches facts in fiery post-Orlando speech
The President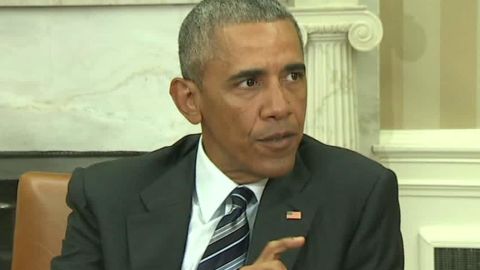 CNN
President Obama will travel to Orlando on Thursday, to pay his respects to victims' families. On Monday, the President called the "devastating attack" an example of "homegrown extremism."
For more:
How Obama responds to shooting attacks
The outpouring
Candlelight vigils, blood donation drives and social media gestures are just some of the ways the world is paying tribute to the victims of the weekend massacre in Orlando.
For more: