Story highlights
Gunman seemed amused by killing a victim, witness says
Witness: Begging for their lives made gunman more violent
(CNN) —
Norman Casiano crawled into a bathroom and wedged himself into a stall, crammed with at least a dozen people. They were hiding, crying and saying prayers under their breath.
Gunfire replaced the blaring music. Glass shattered. People screamed. The acrid smell of gunpowder filled the air.
"Please don't let this be where I go," Casiano prayed.
Casiano froze, certain the gunman was inches away. A figure loomed outside the stall door.
The shots sounded louder. They were getting closer. A man outside the stall collapsed in a pool of his own blood.
Casiano heard a laugh. The sound of "pure evil," he said. "It didn't sound like a person."
The gunman, later identified as Omar Mateen, didn't utter a word. There was another bloodcurdling laugh.
"It was like a laugh of satisfaction," Casiano told CNN's Anderson Cooper.
Mateen fired a round into the stall door.
"Please, please, please don't shoot!" some victims pleaded.
"Please don't do this. Let us go!"
Mateen aimed his pistol over the bathroom stall and opened fire. Casiano was hit twice and fell over. Many of those he hid with were killed.
Satisfied with the silence, the gunman left.
"One of the first things I hear when I close my eyes are guns, bullets hitting the floor and that laugh," Casiano said.
In a bathroom stall: 'blood was everywhere'
It was Patience Carter's first trip to Florida, and Pulse came up in a Google search of Orlando nightclubs.
"We just went from having the time of our lives to the worst night of our lives all within a matter of minutes," Carter told reporters Tuesday.
Like so many others, Carter and her friends also took cover in one of the handicap bathroom stalls.
"People are getting hit by bullets, blood was everywhere," she said.
At one point, she said, Mateen stopped shooting to fix his jammed assault rifle. Hours passed. The gunman would not leave the bathroom.
Carter and others hiding in the bathroom heard Mateen dial 911 and say he's "doing this is because he wants America to stop bombing his country." (Mateen's parents are from Afghanistan. He was born in New York.) He also pledged his allegiance to ISIS.
Her account offered a clue at what the gunman said motivated him to carry out the deadliest mass shooting in American history.
Mateen asked if there were African-Americans in the stall. One man said there were six or seven.
"I don't have a problem with black people," Mateen said, according to Carter. "This is about my country. You guys have suffered enough."
Mateen also claimed to have "snipers outside" the club, Carter said.
"It sounded as if he was communicating with other people who were involved with it … Maybe he was just deranged, maybe he's just talking to himself, but I honestly feel like I don't think he was able to pull that off all by himself," Carter said.
Some people were rescued after a window air conditioning unit was removed. Dozens also ran to safety when SWAT officers used explosives and construction equipment to breach walls in the club.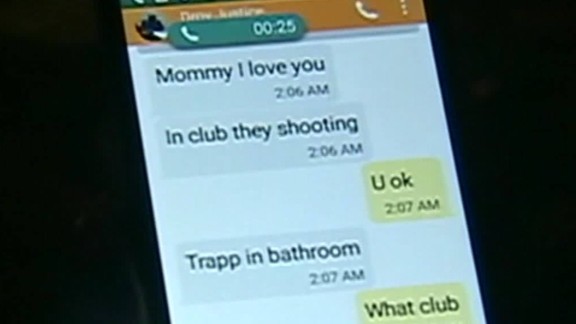 Now playing
02:52
How Orlando shooting unfolded, as seen via texts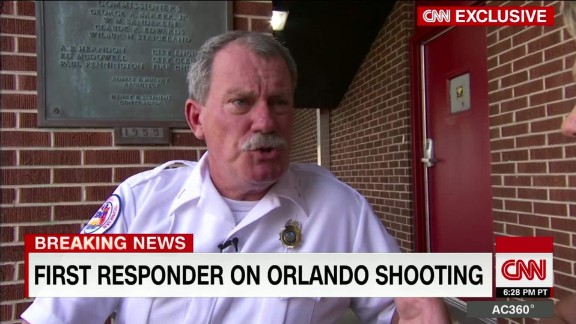 Now playing
02:02
First responder on Orlando shooting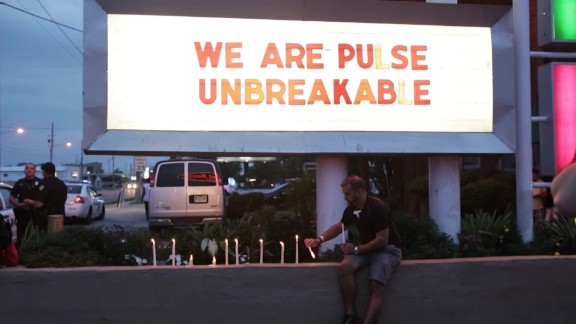 Now playing
01:42
Orlando: The city beautiful
Now playing
01:36
Key moments: Obama's 'radical Islam' pushback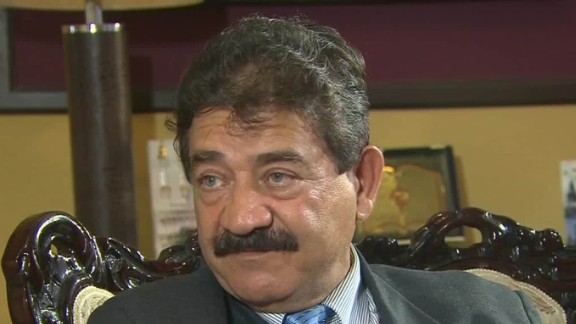 Now playing
01:39
Orlando shooter's dad: I didn't notice anything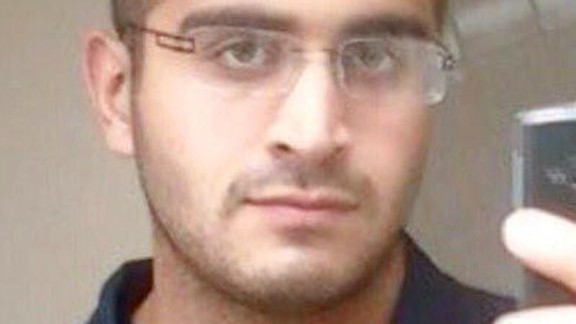 Now playing
01:23
Officials: FBI had investigated Orlando gunman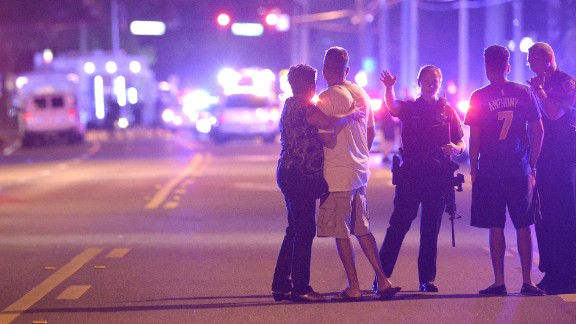 Now playing
01:28
How the Orlando nightclub shooting unfolded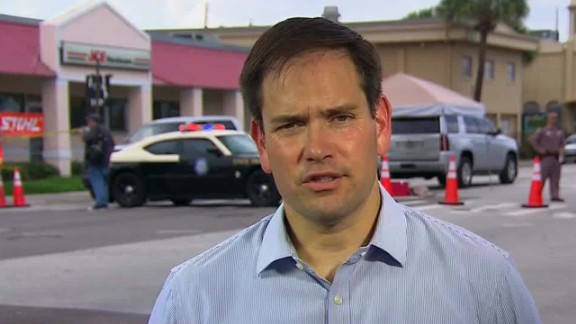 Now playing
01:34
Rubio on shooting: I fear 'we will see more of this'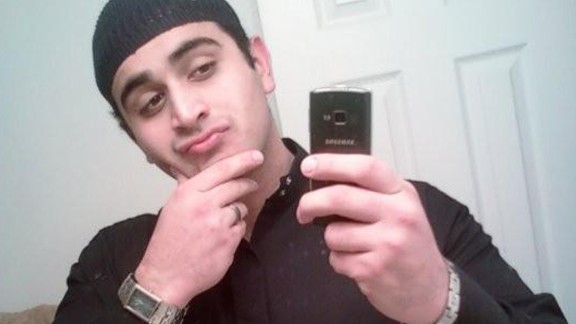 Now playing
02:21
Gunman called 911, claimed allegiance to ISIS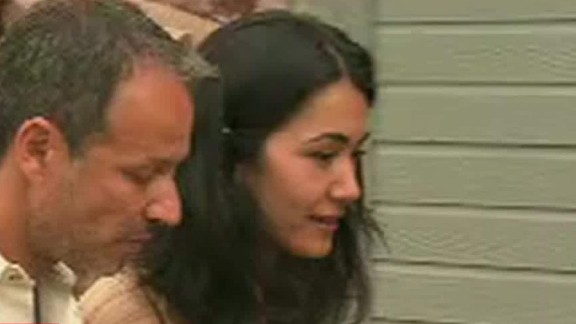 Now playing
01:09
Ex-wife of Orlando shooter speaks out
Now playing
02:20
Eyewitness records video of police storming club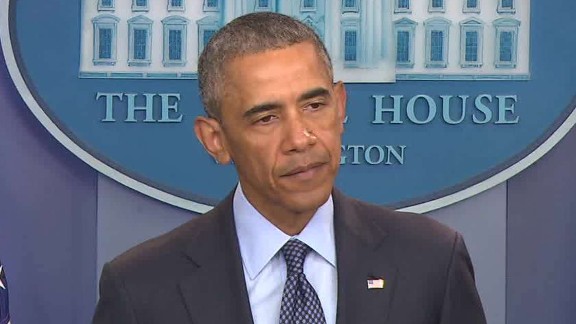 Now playing
00:47
Obama: This was an attack on all of us