Story highlights
President Obama met with Bernie Sanders Thursday morning, then swiftly endorsed Hillary Clinton
Top Democrats quickly came together behind Clinton after the divisive primary, a contrast to the GOP and Donald Trump
(CNN) —
The Democratic establishment disarmed Bernie Sanders' political revolution in a swift and ruthless counter coup Thursday, lining up behind its own heir apparent, Hillary Clinton.
The Vermont senator came to Washington for a round of polite, high-level endgame talks after a stunning grass-roots presidential primary campaign that exceeded even his own expectations and undeniably moved his party to the left.
But in a three hour spell of seamless coordination between President Barack Obama and Clinton's campaign, any lingering aspirations Sanders might have harbored about fighting on until the Democratic convention were squashed before his eyes.
Bernie Sanders vows to work with Hillary Clinton
"I'm with her," Obama declared in a web video in which the party's ultimate super delegate endorsed Clinton and effectively imposed a truce in an often divisive primary campaign. Hours later, Vice President Joe Biden said "God willing," Clinton would be the next president. Sen. Elizabeth Warren added her voice as well.
It was the kind of mind meld between a party's establishment and its presumptive nominee that has eluded Republicans, with many GOP power players still squirming over Donald Trump's latest controversy – his comments that a U.S. judge with Mexican ancestry is biased against him.
Biden backs Clinton; VP and Warren call Trump comments 'racist'
As Democrats pacified their own rebellious outsider, they were as good as their word, up to a point. They did give Sanders time to nurse his political wounds — but he only got 36 hours after the polls closed Tuesday night.
And he did get the respect that his 10 million votes and 23 primary wins demanded in a party that needs a big, united turnout to defeat Trump in November and is not universally sold on its presumptive nominee.
So Sanders enjoyed a chummy stroll for the cameras through the White House colonnade beside Obama, a photo-op with Democratic Senate Minority Leader Harry Reid and an audience with Biden at his official residence.
In a West Wing moment with the White House press, Sanders made clear he would eventually line up with his rival. But he also warned he would use his newly won leverage to influence the ideology of a potential Clinton administration.
"I look forward to meeting with her in the near future to see how we can work together to defeat Donald Trump and create a government which represents all of us and not just the one percent," Sanders said.
Sanders' new status as a star of the Democratic Party was also on full display. He's no longer the fringe player he was for decades and can likely look forward to a plumb Senate committee assignment at the very least.
But he also got an unequivocal message during his day in Washington: The campaign is over.
The Sanders entourage – still, for now, with its Secret Service detail – had barely left the White House grounds when Obama shifted the tectonic plates of Democratic Party politics to leave the primary far behind with his effusive endorsement of Clinton.
Then came news that the President and his chosen successor would campaign together in Wisconsin next week.
By Thursday night, Warren bestowed her hugely significant endorsement on Clinton, sending a message to Sanders supporters that political purity had its place but that pragmatism now required a united front against Trump.
"I'm ready to get in this fight and work my heart out for Hillary Clinton to become the next president of the United States and to make sure that Donald Trump never gets any place close to the White House," Warren told MSNBC's Rachel Maddow.
A Sanders aide told CNN's Jeff Zeleny Thursday night that Sanders and Warren spoke by phone earlier in the evening after attempts to reach him in advance of her endorsement.
Still, it's by no means certain that all of Sanders supporters will now flock to Clinton.
After all, the establishment maneuver that unfolded Thursday was the kind of insider politics that Sanders has long decried and that many "Bernie or bust" supporters see as endemic in a corrupt Washington political machine.
And even Sanders himself is still clearly working through the reality that a populist campaign that has always represented an implied rebuke of Clinton herself is drawing to a close.
But while work remains to be done to unite Democrats, Thursday's events did stake out a contrast with the messy, reluctant GOP establishment embrace of Trump. After all, top GOP figures like House Speaker Paul Ryan have been forced to spend the last week parrying questions about whether their nominee is a racist.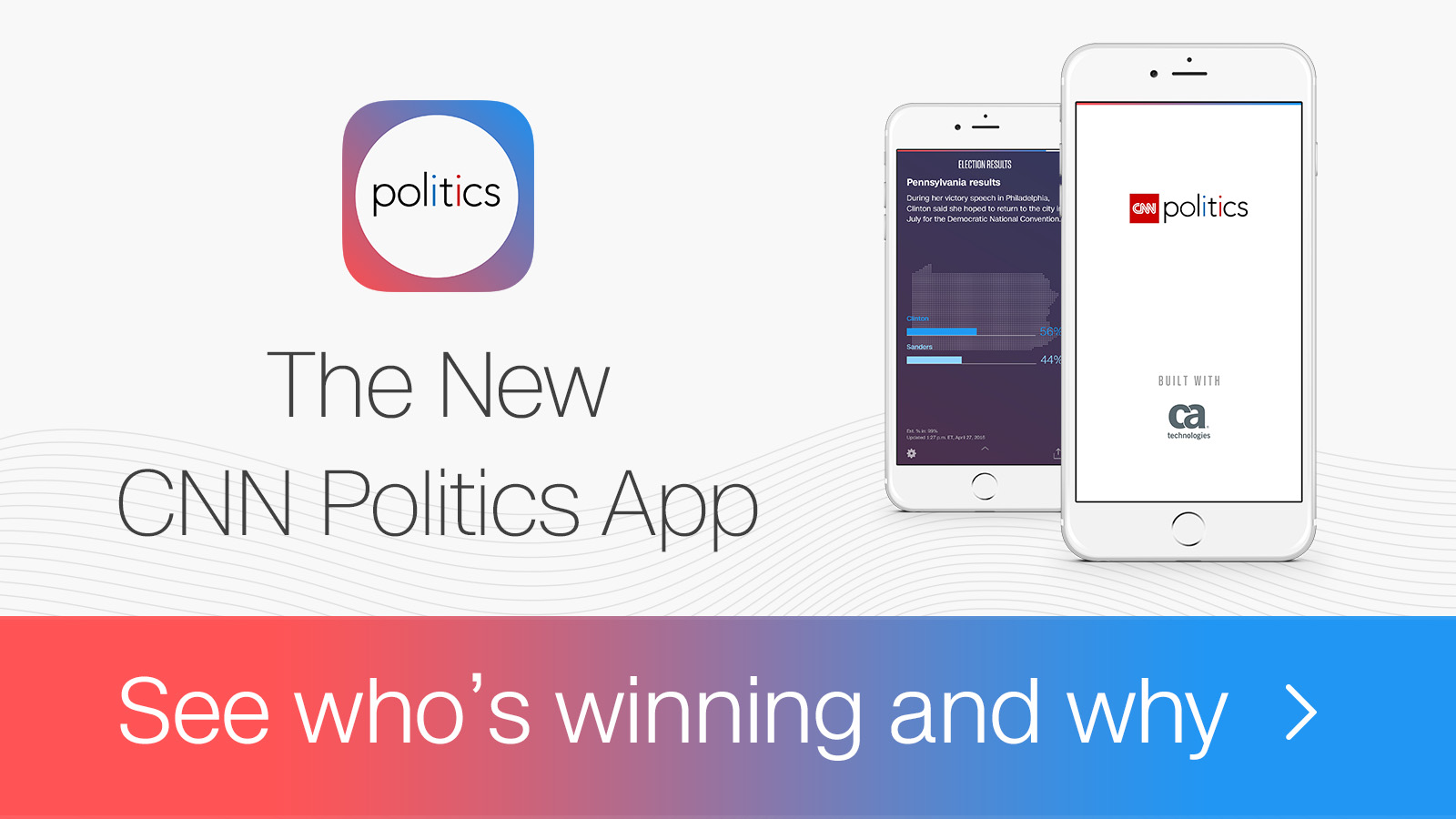 "I condemn his comments as clearly as I can," Ryan said Thursday in an interview with WKOW, a CNN affiliate. "He has to fix this."
CNN political commentator David Gergen, an adviser to a string of Republican and Democratic presidents, said he was struck by the contrast between the two parties.
"The Democrats (are) now swiftly and smoothly closing ranks, versus the Republicans in tension and near disarray coming out of the last three weeks," Gergen told CNN's Wolf Blitzer.
Gergen noted that for months, Trump had dominated media coverage — but was now struggling to define the terms of the nascent general election.
"Now we see this professional team taking the field on the side of the Democrats and they are dominating the airwaves," Gergen said.
In response to a good day for the Democrats, the Republican Party played its best cards in return, seeking to whip up voter fatigue at the rare prospect of a third consecutive presidential term for a single political party that Clinton's election would represent.
Republican National Committee Chairman Reince Priebus fused what the GOP sees as the disastrous failures of the Obama administration at home and abroad and the personal liabilities of the presumptive Democratic nominee.
"This endorsement makes clear what Hillary Clinton has telegraphed this entire campaign – she is running to give President Obama's failed polices a third term," Preibus said in a statement.
"As Obama's secretary of state, Hillary Clinton put our national security at risk with her illicit email server, which she devised to skirt government transparency laws and obscure her unethical dealings as the nation's top diplomat. Hillary Clinton is the first ever presidential candidate to be under an FBI investigation and her corrupt family foundation that has taken millions from foreign governments is an unprecedented conflict of interest.
"I don't think there's been a candidate for this office more unethical and untrustworthy than Hillary Clinton," he added.
Trump has been through a rough patch the last few weeks – largely of his own making following his comment that a U.S. judge was biased against him in a civil law suit because of his Mexican ancestry.
But he got the better of the Clinton campaign on the medium where he rules as the undisputed master of the swift comeback: Twitter.
Clinton, Trump battle on Twitter
Following Obama's endorsement, the real estate mogul tweeted: "Obama just endorsed Crooked Hillary. He wants four more years of Obama—but nobody else does!"
The Clinton campaign replied with a quick rejoinder: "Delete your account."
But Trump grabbed the last word.
"How long did it take your staff of 823 people to think that up—and where are your 33,000 emails that you deleted?"
CNN's Jeff Zeleny contributed to this report.