Story highlights
North Korea has launched several Musudan missiles without success
Schilling says testing missiles in quick succession suggests other motives are at play
North Korea has usually done what sensible engineers do in the face of failure -- stand down
Editor's Note: John Schilling is an aerospace engineer with more than 20 years of experience, specializing in rocket and spacecraft propulsion and mission analysis. He's a regular contributor to 38 North, a North Korean monitoring project run by the U.S. Korea Institute at SAIS. He has updated previous analysis published on June 5. The views expressed here are the author's own.
(CNN) —
Last month, we noted that an unprecedented four consecutive failures for North Korea's Musudan missile, and the extreme haste in which those tests were conducted suggested both severe problems with the missile and a desperate attempt to score at least a propaganda victory with the floundering system.
They are apparently still desperate. The South Korean government now reports two more Musudan tests, only hours apart and still not much in the way of success.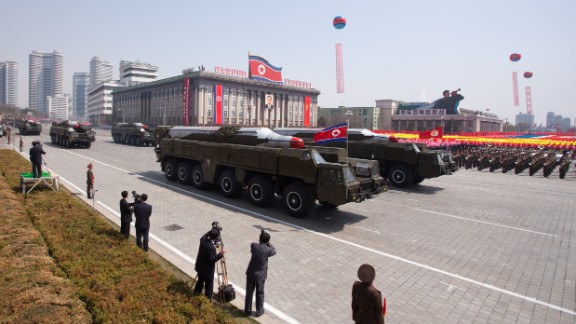 The first reportedly broke up in flight 93 miles (150 kilometers) downrange, while the second may have flown as far as 248 miles (400 kilometers). That's better than we've seen in any previous test but only about a tenth of the Musudan's potential range.
The failed tests are new, but we've known about the Musudan missile for some time. It showed up in North Korea over a decade ago, and it seems to be based on a 1960s-era Soviet design with some local modifications.
It appears to be a mobile intermediate-range missile capable of delivering a nuclear warhead as far as the critical U.S. base at Guam.
Indeed, it may have been optimized for that specific mission. But for ten years, the North Koreans apparently never tested the Musudan to see if it would work. It is increasingly clear to everyone that it doesn't.