Story highlights
Nearly 400 pages of Trump University "playbooks" were publicly released Tuesday
Michael D'Antonio: Donald Trump appears as a predatory kind of businessman
Editor's Note: Michael D'Antonio is the author of the new book "Never Enough: Donald Trump and the Pursuit of Success" (St. Martin's Press). The opinions expressed in this commentary are his.
(CNN) —
But today, as he seeks our trust in his pursuit of the highest office in the land, the past is catching up with him. Trump is now in the position of being held to his record. And try as he may to pivot or dodge, there's simply no escaping it.
The real estate seminar scheme that the presumptive GOP nominee for president dubbed Trump University provides a clear window on the mind of the man. The "university" amounted to a series of weekend courses, rudimentary classroom materials, and allegedly limited mentoring by supposed experts in the get-rich-quick world of buying and selling properties. In the end, this instruction came down to a simple message: Find underpriced properties. Buy them. Sell them at a profit.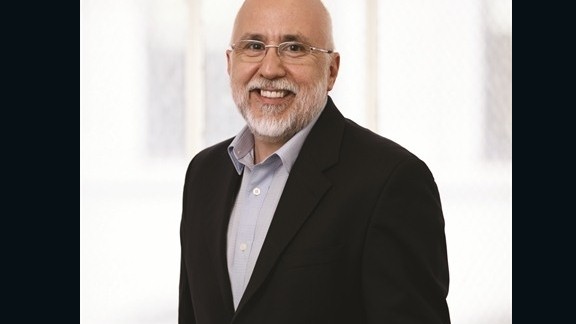 No more a university than Kiddie Kollege is a college, Trump U did distinguish itself in two important ways. First was the price tag, which could rise to $35,000 for the "Gold" Elite program. Second was the endorsement of its founder, whom students met in the form of video messages. Trump promised that he was directly involved in the program, right down to selecting the men and women he called "professors and adjunct professors" whom, he said, "are handpicked by me."
As the documents recently released by a federal court show, none of Trump U's instructors for the elite program were selected by Trump. According to the top manager of the program, Michael Sexton, Trump was not involved in any aspect of the curriculum for the three-day workshops. And though Trump promised an education "better than the best business school," Trump University's materials were the kind that could be pieced together by anyone with the skills to conduct a simple Internet search. The cornerstone test, Trump 101, is a skimpy recitation of the man's successes that can be purchased for $16. The closest students would typically get to Trump himself was when they had the opportunity to have their photo snapped as they stood next to a life-sized, cardboard cutout picture of the man.
The rough truth about Trump University has been known for years. First, a series of lawsuits were brought by people who had purchased the programs and believed they were victims of fraud. These were consolidated in the U.S. District Court in San Diego to be heard by Judge Gonzalo Curiel, the Indiana native whom Trump has called a "Mexican." Then, in 2013, New York Attorney General Eric Schneiderman alleged fraud in a 2013 case now making its way through the state courts. Trump reacted to this development by calling Schneiderman a "hack." And in conspiracy theory style, he suggested he was being victimized by political opponents because the attorney general had recently met with President Obama.
So, supposedly pursued by a "hack" in league with the President and allied with a judge who is really "Mexican" (and thus not American), Trump has sought to transform himself from perpetrator into victim. But as trial records show, Trump University was a carefully-plotted scheme that attempted to rush attendees into paying for seminars. The playbook used by salespeople instructed them on the ways to put seminar participants on a "roller coaster of emotions" that will reach the place where they empty their wallets.
The Trump University "faculty" was adept at its sales pitch. "Professors" advertised in local markets, offered brief free sessions, and then hit attendees with the hard sell. These practices worked on roughly 5,000 people Schneiderman says paid an estimated total of around $40 million. But even among this group, who worked hard to meet the sales goals set for each gathering, lurked some who possessed a conscience. In written statements, one revealed that she had been told to encourage people to open new credit card accounts into order to pay Trump. Another said that Trump University was "a façade, a total lie."
The defense of a scheme like Trump University usually begins with the concept of "buyer beware," which holds that in business transactions, consumers must exercise caution. Of course the courts, and human beings in general, recognize the limits of this principle, especially when buyers are at an extreme disadvantage. This is why we have laws regarding fraud. In the case of their "university," Trump and his staff created a closed, controlled environment and then sold programs to people who appear to have been so unsophisticated about real estate that they couldn't properly estimate the worth of what they were being offered. Dazzled by the Trump name, and the prospect that he might help them get rich, they appear to have agreed to pay exorbitant fees for the kind of instruction that could be had for free at a public library.
Courts will sort out the claims against Trump the educator. In the meantime, he has embarked on the biggest sales pitch of his life, seeking to persuade us that he should be president of the United States. Except for the donor class, he won't ask us for cash or credit. Instead, he'll ask for something we should protect even more closely – our trust.
With the Trump University scheme now more fully revealed, Trump appears as a predatory kind of businessman who was allegedly willing to take advantage of thousands of Americans. Contemplate this man, with this record, trying to deal with world leaders, Congress, terrorism and more. Will you fork over your vote?
Join us on Facebook.com/CNNOpinion.
Read CNNOpinion's Flipboard magazine.
Michael D'Antonio is the author of the new book "Never Enough: Donald Trump and the Pursuit of Success" (St. Martin's Press). The opinions expressed in this commentary are his.