Johnny Depp's daughter is defending him on social media.
Lily-Rose Depp, the "Pirates of the Caribbean" star's 17-year-old daughter with singer Vanessa Paradis, posted a photo on Instagram over the weekend of herself as a baby with her father.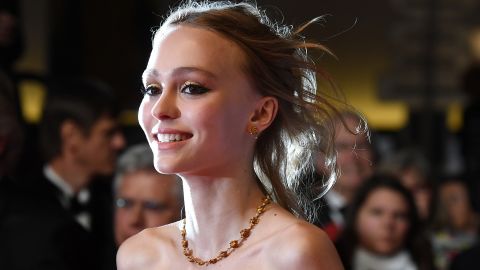 ANNE-CHRISTINE POUJOULAT/AFP/Getty Images
"My dad is the sweetest most loving person I know, he's been nothing but a wonderful father to my little brother and I, and everyone who knows him would say the same," the caption read.
The actor has been accused of domestic violence by his estranged wife Amber Heard, who recently filed for divorce after 15 months of marriage.
On Friday Heard was granted a temporary restraining order against Depp.
In her complaint filed with the court, Heard alleges, "During the entirety of our relationship, Johnny has been verbally and physically abusive to me.
"Johnny has had a long-held and widely-acknowledged public and private history of drug and alcohol abuse," she continues. "He has a short fuse."
But Depp filed a memorandum with the court in which he rejected Heard's claims of domestic violence, saying, "Amber is attempting to secure a premature financial resolution by alleging abuse."
Depp told Rolling Stone three years ago he has used alcohol as "self-medication over the years just to calm the circus." He said then that he is not an alcoholic.