Story highlights
Britain's right-wing media accuse campaign poster of skinhead vs. South Asian woman as divisive
Group behind poster: Minorities have equal sway in vote on "Brexit," Britain's exit from EU
Whether Britain should stay in or out of the European Union is quickly becoming part of a racially charged debate if the campaign posters for the June 23 referendum are anything to go by.
The latest to cause a stir depicts a skinhead and a South Asian woman in a traditional sari on a seesaw. He aggressively points a finger at the woman, but she is unbothered, smug even – despite her small stature, she holds equal weight.
The poster has drawn criticism from the UK's right-wing media and many on Twitter, who have called it racist and divisive in the vote on the so-called Brexit – Britain's exit from the EU.
But to Operation Black Vote, the organization behind the poster, the message is clear – Britain's ethnic minorities have equal sway. There are more than 4 million people from ethnic minority groups in Britain who are eligible to vote in the referendum, yet 30% are not registered and the majority historically do not turn out to the polls, the organization says.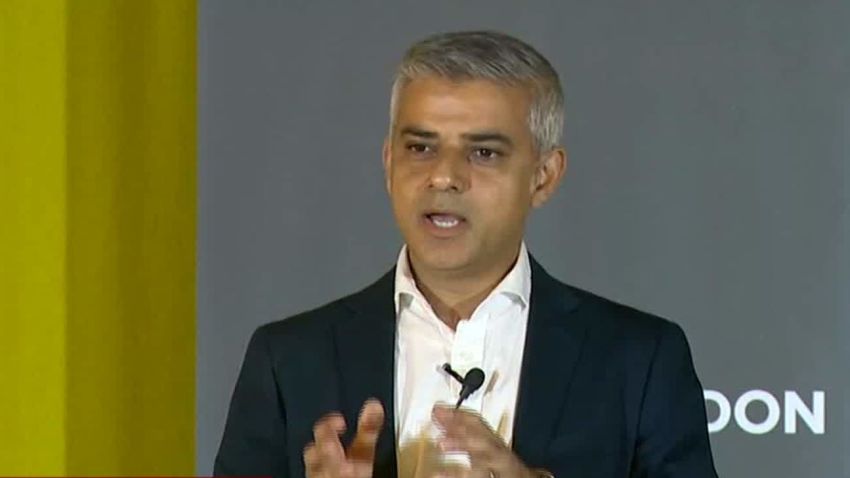 London's mayor pleads for Britain to stay with the EU
It is also a response to what the group sees as racist and xenophobic campaigning around next month's referendum.
"Many people feel that this debate, whether it's the Remain or the Leave camps, has been characterized by anger, not much objective information, and at times the demonization of foreigners and in particular people of color. Our campaign poster illustrates that," the organization said in a statement.
Migration has been a key issue in the referendum debate. Prime Minister David Cameron brokered a deal with the EU that would allow Britain to freeze an array of benefits for immigrants if it voted to stay in the bloc.
The Office of National Statistics released data Thursday showing long-term net migration to the UK rose to 333,000 in 2015, the second-highest figure on record.
But this figure was up by 20,000 people when compared with 2014, an amount that the data agency said was not statistically significant.
Operation Black Vote is not new to controversy. Several months ago ahead of the general election, it released posters of black people with their faces painted white with the message: "If you don't register to vote, you're taking the color out of Britain." The campaign, designed with advertising giant Saatchi & Saatchi, drew both criticism and support.
The Vote Leave campaign has also ruffled feathers for using Turkey as a reason to turn Britons off the EU. Turkey has applied to join the bloc and has made progress in recent months.
In another poster, the campaign highlights the fact that the EU may soon share a border with Syria.
It also draws attention to the money being put into the Balkans, a region that was hit with conflict in the 1990s but that is now largely peaceful.