Story highlights
New details emerge about how three tourists and a Sherpa lost their lives on Everest
One victim was climbing Mount Everest to prove that vegans are not weak
(CNN) —
Three of them died chasing a dream. The fourth fell to his death helping others chase theirs.
Rescue efforts are still ongoing for two missing climbers on Mount Everest after a grim week that saw three tourists and a Sherpa lose their lives in four days.
The death toll is a chilling reminder of the enormous hazards Everest poses, even to some of the world's most experienced climbers.
Now details are emerging about how the world's highest mountain took its latest victims. Here's a closer look at each.
What happens to your body on Mount Everest
Eric Arnold, 36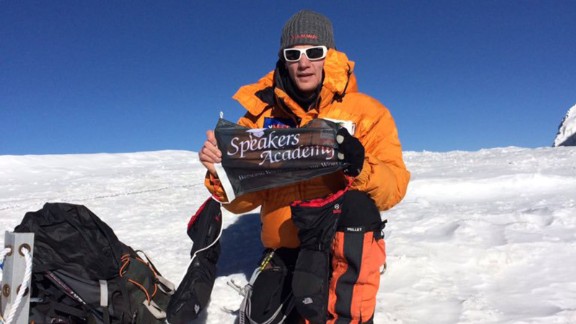 from twitter
Eric Arnold, a Dutch citizen, died Friday during his descent, having reached the summit in what his team leader described as a "childhood dream."
"Tragedy struck our team," expedition leader Arnold Coster said in a post on his blog.
"Descending from the summit he became slower and slower and it became clear that something was wrong. His Sherpa who was climbing with him from the beginning requested to send an additional Sherpa up with more supplementary oxygen to help him down," Coster explained, adding that Arnold was able to make it down to the next camp.
"We brought him to his tent, gave him more oxygen, lots off drinks and food and it looked like he was recovering," Coster said.
But Arnold took a turn for the worse and died that night in his tent, he said. He is believed to have died from a heart attack.
Arnold was a triathlete based in Rotterdam, according to his Twitter bio. A post on his Twitter account showed a photo of Arnold at the summit, although it was unclear if it was Arnold himself who posted it.
Another post read "Off we go!!" with a picture of the team at camp.
Colorado-based mountaineer Jon Kedrowski, who said he had climbed with Arnold, tweeted that he was "very bummed" to hear the news.
Maria Strydom, 34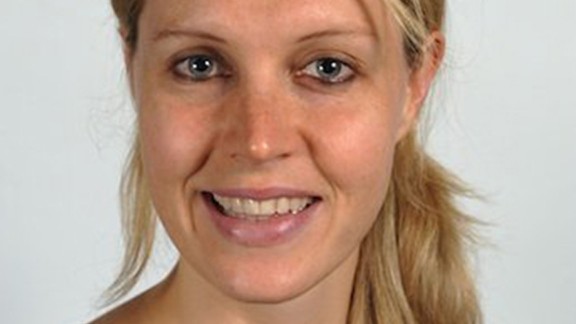 from Monash University
It was a tough week for Coster's team. The following day, they lost another member – Australian citizen Maria Strydom, known by her friends and family as Marisa, who died after suffering altitude sickness.
"These tragic events numbed the whole team and our thoughts are with their family and friends. May they rest in peace," Coster said.
South African-born Strydom worked as a finance professor with the Monash Business School in Melbourne. She had told the school in an interview that she and her husband, Robert Gropel, were climbing Everest to prove that vegans are strong.
"It seems that people have this warped idea of vegans being malnourished and weak," said Strydom, who added that she and her husband had received countless questions about their iron and protein levels.
"By climbing the seven summits we want to prove that vegans can do anything and more," she said.
Strydom reached Everest's South Summit on Friday but decided to turn around and descend when she wasn't feeling well, according to Coster's post. Several Sherpas and her husband struggled to carry her down the mountain, but she collapsed the next morning, Coster said.
Gropel, her husband, was evacuated to Kathmandu the next day by helicopter, said Coster, who was assembling a rescue team to retrieve Arnold's and Strydom's bodies.
Strydom's family was informed that the recovery team had retrieved her body and moved about 300 meters down the mountain but stopped due to bad weather and heavy snow. They hope to get down to Base Camp II tomorrow if weather clears and from there get a helicopter out.
Her mother, Maritha Strydom, told CNN that her daughter first became interested in climbing around 12-years ago. The first mountain she climbed was Mt. Warning near Brisbane.
"I was worried about her back then because I'm the most protective mother. After that, she went on to climb in New Zealand and the Andes in South America," she said.
"We were a very close-knit family. We took Maria all over the world since she was little. She has the strongest personality since she was born … She was very talented and always wanted to be the best. She had more energy than anyone."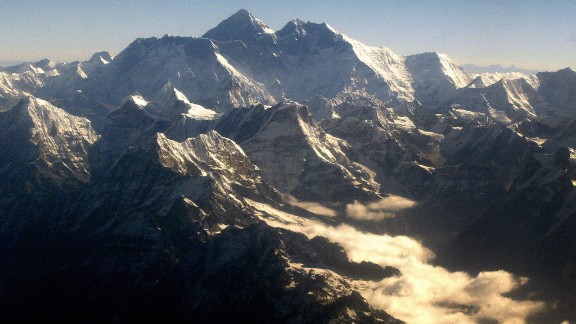 Photos: Exploring Mount Everest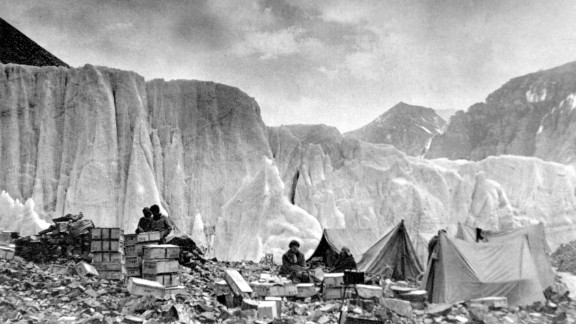 Photos: Exploring Mount Everest