Editor's Note:
Story highlights
Shore worker earns role on Oracle Team USA
Promoted to sailing crew due to hard work
Helped build team's new base in Bermuda
America's Cup racing is for the best of the best.
The world's top sailors compete on hi-tech boats funded by billionaire businessmen, seeking the sport's ultimate prize.
But beneath all the glitz and the glamor, there's one attribute that pays off – sheer hard work.
"At the very beginning I was sort of just a hired helper," says Cooper Dressler, whose willingness to graft has landed him a dream role on board America's Cup champion Oracle Team USA.
"A bit of labor, random things, packing containers. I learned how to drive a forklift pretty well … I never thought I'd learn how to weld."
A couple of years ago, Dressler was an aspiring sailor who'd signed up to help build Oracle's Bermuda base for the team's 2017 title defense.
"This whole place, it's got a little of my blood, sweat and tears," he tells CNN's Sailing Success show.
Read more: America's Cup - What price the ultimate prize?
"I had a hand in everything and I was always really drawn to – especially the systems on board – how everything is controlled, whether it be hydraulically or electronically or with ropes. I ended up helping out with the rope.
"There would be times when I was up in the rafters, and I'd be looking down at this amazing machine and thinking, 'That's crazy, I would never find myself sailing on that, it's just such top level."
However, Dressler's hard-working enterprise was noted by Jimmy Spithill, the skipper who led Oracle to its first America's Cup success in 2010 and was again at the helm for the remarkable victory against Team New Zealand three years later, when the American syndicate came from 8-1 behind.
"The strength of our program in my mind is the Oracle Team shore crew – I saw it last time when we made that comeback," the Australian tells CNN. "They do more hours than anyone, here before anyone, go out on water, servicing, stay late, getting boats ready for the next day. They really are the unsung heroes of our team.
"Cooper is just a fantastic story. We get people ask us, 'How do I join the America's Cup team or the sailing team?' The most important thing is your attitude and your work ethic.
Read more: Tea baron who became 'the best of all losers'
"He came in and he just wanted to help the team, wanted to work, initially for free. And then he was involved with working with our shore team, even to the point of running electrical wires, digging trenches.
"It didn't matter what job he was doing, he was always upbeat, motivated – a great attitude. We all saw that and we thought, 'We've just got to have this guy on our team.'"
Last year, Dressler was promoted to the sailing crew and given the role of grinder – a physically taxing job operating the winches that raise the sails and move the boom.
"I really didn't expect it at all – it was sort of a surprise attack," the 25-year-old says.
"I remember I had to take a little walk after that because it really was one of those 'pinch me I must be dreaming' moments."
Dressler graduated from the University of California Santa Cruz but spent just two months working for a geotechnical engineering firm before deciding he wanted to be a full-time sailor.
He competed in the 2013 Youth America's Cup, but never expected to make the step up to the top level.
"I never had an attitude as if, 'Oh I should be sailing on the boats – I have a sailing background, I shouldn't be working on other stuff when I could be out there sailing,'" he says.
"I never once thought that way, and I think having the right attitude is a big part of it because it's a really small community. It's a small team and you just have to work as hard as you can."
Dressler says he has no intention of forgetting where he came from.
"There's no separation between who does the hard labor at night and who's actually out on the boat going fast. It's one big team and everyone gets along that way."
Can Oracle retain the Cup? Tell us on our Facebook page
CNN's Sailing Success show goes behind the scenes in America's Cup racing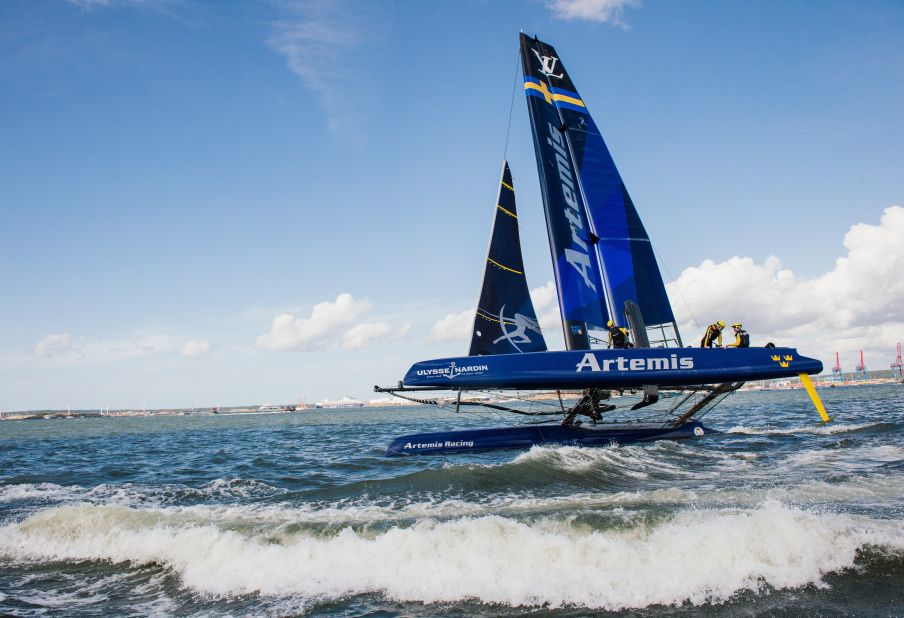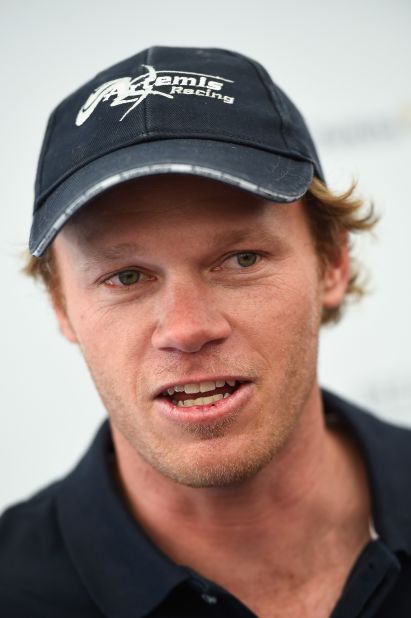 America's Cup: The contenders