Story highlights
ISIS is preventing Falluja residents from fleeing ahead of a government offensive, activists say
U.N. says 80 families have fled using "safe corridors" -- but some have died on the way
(CNN) —
The United Nations says it fears for the safety of an estimated 10,000 families trapped in Falluja as Iraqi forces press in to retake the city from ISIS.
Fierce fighting has been raging around Falluja since Iraq's military launched an offensive Monday to reclaim the traditionally Sunni-dominated city, about 65 kilometers (40 miles) west of Baghdad, from the terror group.
And with tens of thousands of residents unable to flee the clutches of ISIS, the U.N. fears that civilians will pay a heavy toll for the liberation of the city.
Iraq's air force has airdropped thousands of leaflets on Falluja instructing residents to leave and promising them passage through "safe corridors" established by the military to camps outside the city.
The government has set up a hotline for residents to call or text if they require evacuation, while state television has broadcast advisories to residents to wave white flags over their homes if they can't flee, and to stay away from ISIS facilities and gatherings.
But activists say ISIS has been preventing residents from leaving, and has cut many communication lines – leaving thousands potentially caught in the crossfire between government troops, backed by Shiite militia and tribal fighters, and the Sunni terror group.
An estimated 10,000 families remain trapped in the city "in a very precarious situation," the U.N. said in a statement.
The push on Falluja comes as an alliance of U.S.-backed Kurdish and Arab forces announced Tuesday that an offensive was underway to retake areas to the north of the de facto ISIS capital of Raqqa, in neighboring Syria.
Analysis: No easy victories in battle to liberate Falluja from ISIS
U.N.: 80 families have fled
The U.N. said that about 80 families have been able to flee Falluja in recent days using the promised "safe corridors" and are now receiving emergency assistance.
Some had been able to escape to the main road between the city and Amiriyat al-Falluja, a city about 30 kilometers to the south, while others escaped through agricultural fields between the two cities, the statement said.
But for some of them, it said, the so-called safe corridors had failed to live up to their promise.
"In some cases, their escape was at the cost of lost lives, including women and children as they fought their way out of Falluja," said Laila Jane Nassif, assistant representative in Iraq for the U.N.'s refugee agency.
Read: Falluja, a longtime battleground
Violence and deprivation
The Falluja region has been the scene of increased violence in recent weeks, with the U.S.-led anti-ISIS coalition carrying out 21 air and drone strikes on ISIS targets in the city in the past week alone.
But even before this, the humanitarian situation in the city was dire.
Residents have been suffering from acute shortages of food and medicine for months, since supply routes into the city were cut off by government forces when the nearby city of Ramadi was retaken in December, according to the U.N. refugee agency.
Human Rights Watch warned last month that ISIS was barring civilians from leaving Falluja, and that residents faced starvation due to food shortages and exorbitant prices because of the siege.
The U.N. refugee agency says it is setting up camps with capacity to shelter up to 1,000 families at Amiriyat al-Falluja and Habbaniyah, a city to the west of Falluja, for those who manage to flee the city.
ISIS' first Iraqi city
Situated in Sunni-dominated Anbar province, Falluja was the first Iraqi city to be captured by ISIS when it fell in January 2014. Following a concerted push back by Iraqi forces, it remains, along with Mosul, one of the last two Iraqi cities held by the terror group.
Read: The ISIS legacy in Tikrit – booby traps, IEDs and fear
Now estimated to have only a third of its one-time population of 300,000, the city was the scene of two major battles during the Iraq War, witnessing some of the fiercest fighting between U.S. forces and insurgents.
Photos: 100 moments from the Iraq War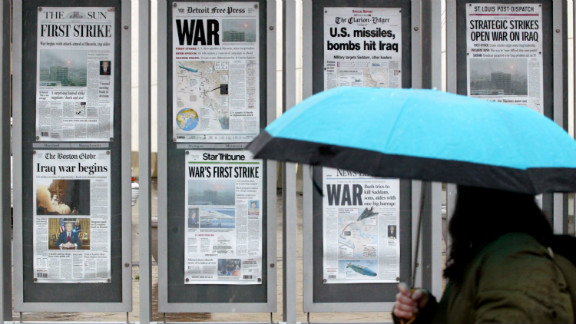 Photos: 100 moments from the Iraq War
Photos: 100 moments from the Iraq War
Photos: 100 moments from the Iraq War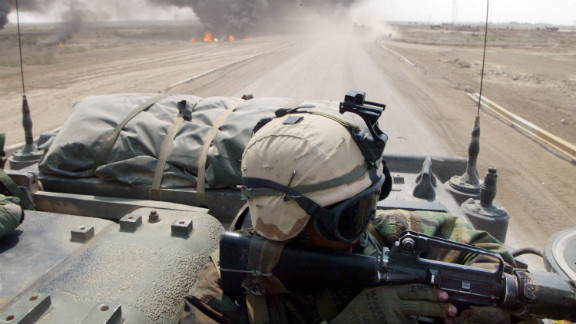 Photos: 100 moments from the Iraq War
Photos: 100 moments from the Iraq War
Photos: 100 moments from the Iraq War
Photos: 100 moments from the Iraq War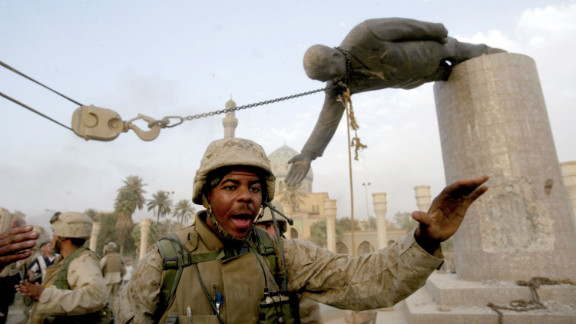 Photos: 100 moments from the Iraq War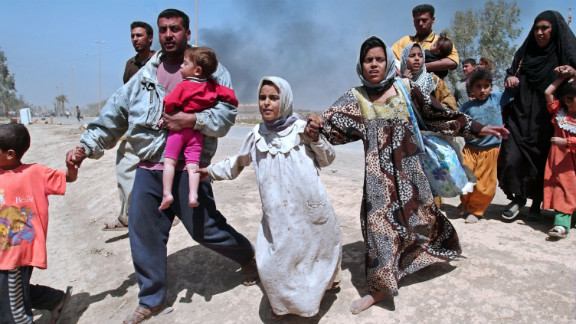 Photos: 100 moments from the Iraq War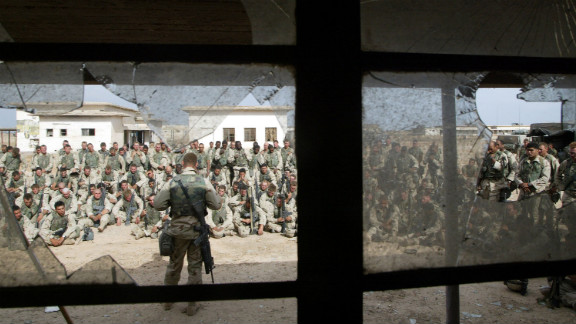 Photos: 100 moments from the Iraq War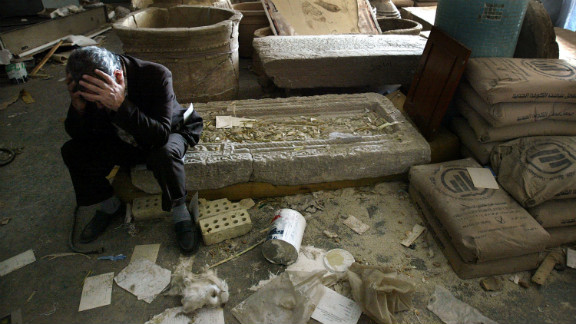 Photos: 100 moments from the Iraq War
Photos: 100 moments from the Iraq War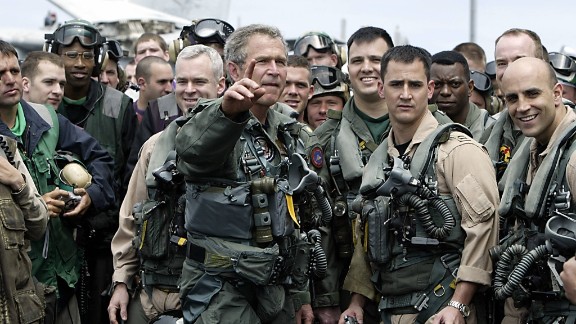 Photos: 100 moments from the Iraq War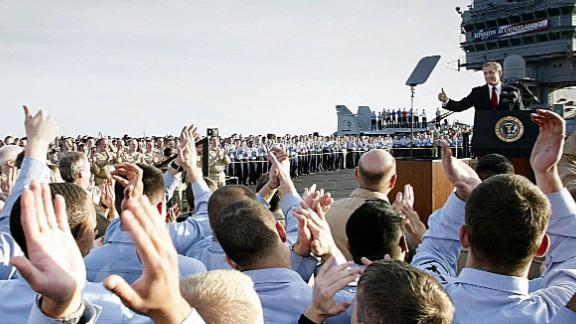 Photos: 100 moments from the Iraq War
Photos: 100 moments from the Iraq War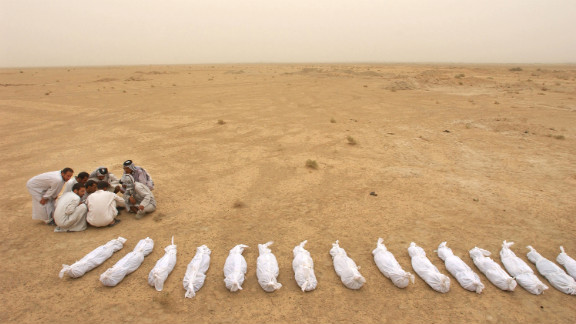 Photos: 100 moments from the Iraq War
Photos: 100 moments from the Iraq War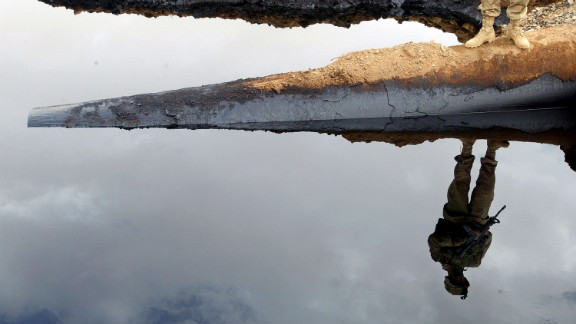 Photos: 100 moments from the Iraq War
Photos: 100 moments from the Iraq War
Photos: 100 moments from the Iraq War
Photos: 100 moments from the Iraq War
Photos: 100 moments from the Iraq War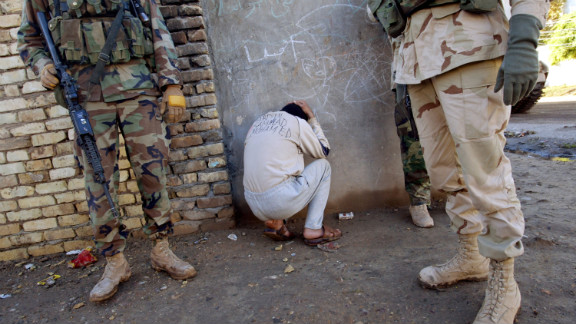 Photos: 100 moments from the Iraq War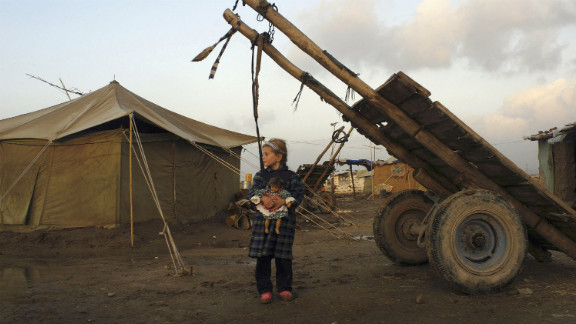 Photos: 100 moments from the Iraq War
Photos: 100 moments from the Iraq War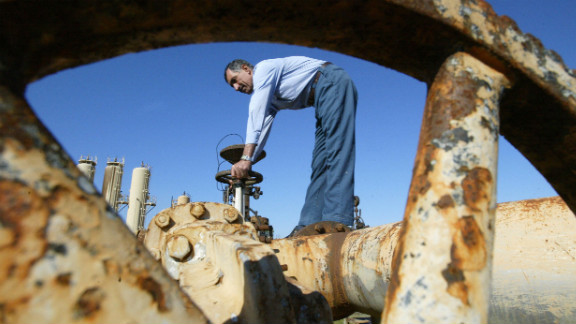 Photos: 100 moments from the Iraq War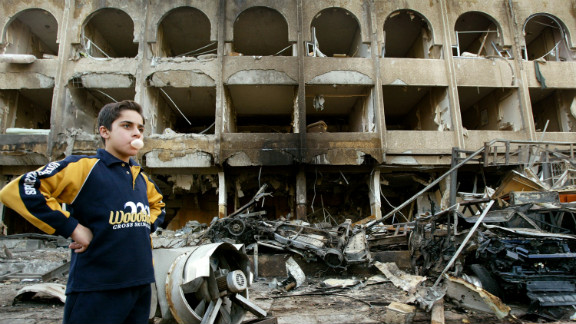 Photos: 100 moments from the Iraq War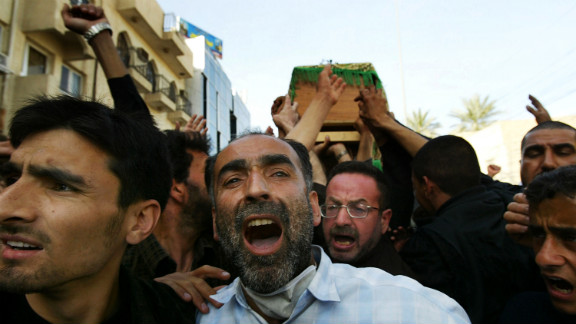 Photos: 100 moments from the Iraq War
Photos: 100 moments from the Iraq War
Photos: 100 moments from the Iraq War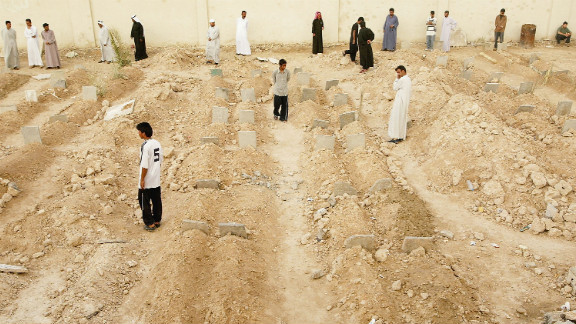 Photos: 100 moments from the Iraq War
Photos: 100 moments from the Iraq War
Photos: 100 moments from the Iraq War
Photos: 100 moments from the Iraq War