(CNN) —
There were 66 on board. Middle Easterners, Europeans and Canadians. Adults and children.
Missing EgyptAir MS804
Until it has informed all family members, EgyptAir says it won't release the names of those who were on the plane.
Here's what we know so far of those aboard the Airbus when it crashed Thursday into the Mediterranean Sea on its way from Paris to Cairo.
They included 30 Egyptians, 15 French and two Canadians, as well as one person from the following countries: Algeria, Belgium, Chad, Iraq, Kuwait, Portugal, Saudi Arabia and Sudan. A British national on board the flight also has citizenship in Australia and Egypt.
The crew
Ten people made up the crew.
Mohamed Said Shoukair
From Facebook
Shoukair, the plane's pilot, had 6,275 flying hours under his belt. And his family hoped that career was only the beginning.
"He had ambitions and dreams," uncle Shehab Shoukair said. "We thought he would one day be a member of Parliament."
As mourners paid condolences to the pilot's family at a Cairo mosque Sunday, loved ones described the 36-year-old as the family comedian, a role model and someone who brought people together.
His last conversation with officials on the ground was described by Greek air traffic control as light-hearted.
"Everything for Mohamed, he liked to translate to a funny thing. He didn't like to complicate issues," the pilot's cousin, Sameh Shoukair, told CNN. "It's the type of life he liked to have."
But when it came to flying, he was serious.
Sameh Shoukair, a 51-year-old engineer, said he got teenage Mohamed his first laptop so he could install a flight simulator. From then on, he was hooked, his family said.
"He's a very well-trained, highly disciplined captain," EgyptAir Vice Chairman Ahmed Adel said shortly after Flight 804's disappearance.
The captain's flying experience included 2,101 hours on the A320 – the aircraft model used for the flight.
His Facebook page says he'd been with EgyptAir since 2004 and lived in Cairo.
"He loved to be a pilot. It was a major part of his life," Sameh Shoukair said. "He loved to be in EgyptAir."
Days before the crash, the pilot bought a piece of land, where he planned to build a house. His cousin had been pushing him to get married and arranged a blind date for him the day of the crash.
"We saw him as our child," Sameh Shoukair said. "It's difficult to now talk about him as dead."
Authorities say it's too soon to tell what caused the crash. But Saied Shoukair, the pilot's father, had harsh words for whoever's responsible.
"Whoever took away my only son," he said, "may God take the light of their eyes."
Mohamed Mamdouh Ahmed Assem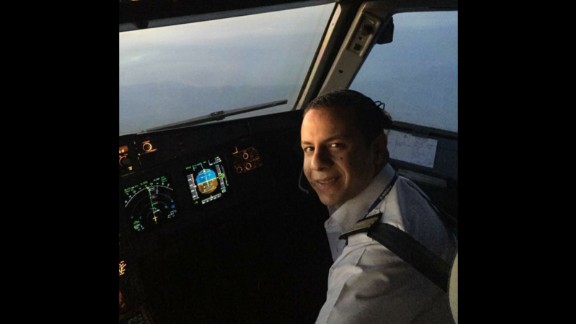 From Facebook
Assem, 24, was the first officer on EgyptAir Flight 804, according to an official close to the investigation and a security source. He lived in Cairo.
By Thursday evening, his Facebook account had been turned into a memorial page, and some of his friends had changed their profile picture to images of him. On Friday, friends and family gathered at a Cairo mosque to mourn him.
His uncles said he was a good man, engaged to be married soon, and are angry that some have implied the pilots were at fault considering plane came out of Paris.
Assem has 2,766 flying hours under his belt.
Mirvat Zakaria Zaki Mohamed
Mohamed was the purser, or head flight attendant of EgyptAir Flight 804, according to an official close to the investigation and a security source.
Yara Hani Farag Tawfiq
Friends of 25-year-old Tawfiq, a flight attendant aboard EgyptAir 804, arrived at a service for her Saturday dressed in white rather than the traditional black.
"She never got to be a bride, so she is a bride now in heaven. This is not her funeral, it is her wedding for a whole afterlife of happiness," her friend of a decade, Sandy Makram, told CNN through tears.
The EgyptAir crew member of more than two years was described as a bright and bubbly women who loved her job and considered her colleagues to be family.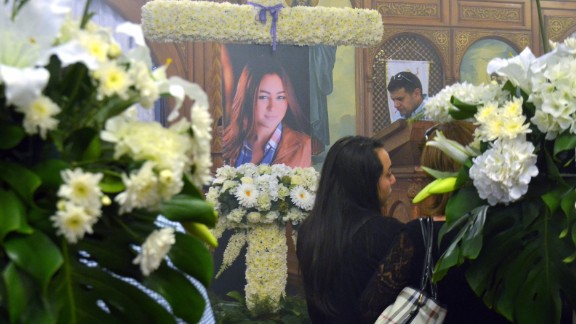 AYMAN AREF/ALMASRY ALYOUM/EPA
"She is a sweetheart. We called her our baby friend because she had this childish spirit. She always wanted to fly. She was so imaginative," Makram told CNN.
At the Saint Mary and Saint Athanasius Church in Cairo, family members and loved ones were overcome with grief. Tafiq's mother was nearly inconsolable as she greeted dozens who came to pay their condolences.
"She loved going out. She loved her friends. She loved her family. She was very adventurous. She loved her work," Tawfiq's father said. "It is such a shock for everyone. She was young, she's never been married. But I accept this is God's faith."
"i just can't believe this. I don't even know what to say. I feel like I am in a dream," said Tawfiq's 18-year old cousin, Maryam.
"I will be a flight attendant like her," the young woman said with determination. "God wiling."
Samar Ezz Eddin Safwat Youssef
Youssef was a flight attendant aboard the flight, according to her family, and a newlywed married only six or seven months.
"She's always traveling," a relative named Mervat told CNN. "The last time we saw here was her wedding day."
Her aunt, Anwaar Mohsen, said she talked to Youssef on the phone this week. "She told me she was doing fine and was laughing. I'm praying for her," Mohsen said.
Other crew members
The Egyptian Civil Aviation Ministry identified the other crew members as: Atef Lotfi Abdel Latif Amin and Haitham Mostafa Abdel Hamid El-Azizy.
Security personnel
The security team aboard the airplane was identiied by the Egyptian Civil Aviation Ministry as Walid Ouda Ahmed El Dib, Mohamed Farag Hussein Diab and Mahmoud El Sayed Mohamed Mansour.
The passengers
The 56 passengers included two infants and a child.
Amgad Adib
A priest who identified himself as a friend of Adib's described him as a charitable businessman in his late 40s.
"He was like a brother and a son to me," the priest said as he left Cairo International Airport's crisis center.
Abdulmohsen Al-Muteiri
State-run Kuwait News Agency reported that Kuwaiti citizen Abdulmohsen Al-Muteiri was one of the passengers on EgyptAir Flight 804. The assistant foreign minister for consular affairs confirmed the information with the news agency.
Joao David e Silva
Silva worked for the Portuguese construction company Mota-Engil specializing in emerging markets. The 62-year-old married father of four was based in Johannesburg because of his job, although his family lived in Lisbon, a Portuguese government source said. Without revealing his name, the company confirmed one of its employees was on the flight.
Marwa Hamdy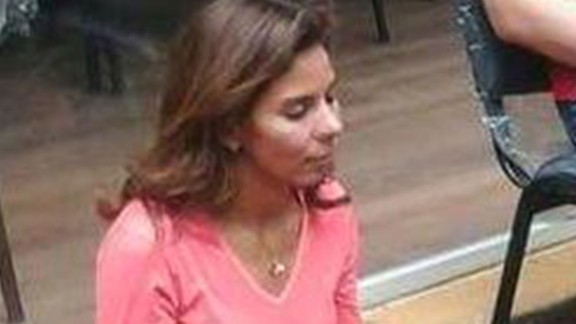 Mariam Emara
Canadian media reports that Hamdy was a Canadian national living in Cairo. Hamdy was the mother of three young boys, her friend Mariam Emara told CNN.
A Facebook post by her children's school, the Hayah International Academy, read: "A devoted and loving mother, Marwa is greatly appreciated by everyone who has had the chance to deal with her. Her children's teachers and Hayah parents who know Marwa personally speak of her dedicated and supportive nature; always there to offer a helping hand with a pure smile. Our heart and prayers go out to her and her family."
Hamdy studied pranic healing and meditation, Emara said, and gave lectures and led group meditation sessions to help people overcome their fears and enjoy life.
"Everyone who knew Marwa fell in love with her from the first moment," Emara said.
Ahmed Helal
BFM
Helal, 40, was a director of a Procter & Gamble production facility in Amiens, France. He was on a personal trip to Egypt, according to the American consumer goods company, to visit his sick father.
"He possessed exceptional qualities that made a great leader, a great technician, a great plant director," Proctor & Gamble's Christophe Duron said.
"The most important quality about Ahmed is his personal quality. I had regular relations with Ahmed. He gave you the impression that you (knew) him for a long time. He makes you at ease," he said.
Others at the company described him as a warm person who was "always smiling."
Helal started his career in the United States and worked in Cairo but had taken the position at the Amiens plant two years ago.